India is harming Indians by banning WeChat
By ZHANG ZHOUXIANG | China Daily | Updated: 2020-07-31 06:55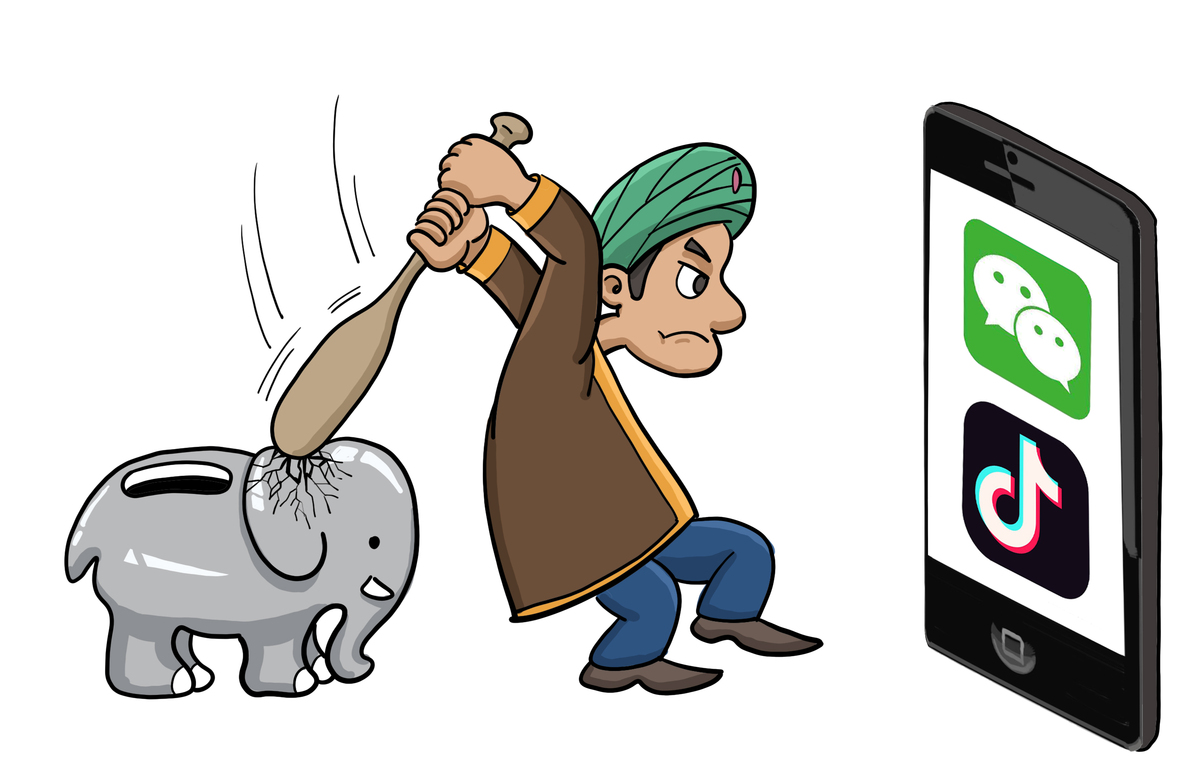 On Saturday, many smartphone users in India found they could no longer log into WeChat, with a prompt telling them WeChat has suspended operations after the Indian government banned it. The prompt also told them that WeChat was contacting relevant Indian departments to sort out the issue.
The Indian government last month banned 59 Chinese smartphone apps, including WeChat, following the clash on the Sino-Indian border.
The decision has triggered different responses in China and India. On Sina Weibo, many people said banning the app will harm India as its users will face inconveniences. On Twitter, some handles that appeared to belong to Indians said the ban will hurt Chinese companies, which have lost a huge market.
The truth is that both sides have suffered losses. According to the Global Web Index, WeChat occupied 21 percent of the Indian market in 2014. That percentage has declined in the past few years following competition from WhatsApp, but its market share remained large.
The ban means Tencent, the owner of WeChat, will lose an entire market, including data flows, commercial advertisement opportunities and other business.
Meanwhile, WeChat users in India have lost a convenient way of keeping in touch with friends, especially in China, making easy payments, getting information and more.
Among other apps India has banned are some very popular ones such as TikTok and Kwai. Many Indians used them to share video clips and make money. By banning them, the Indian government is actually destroying people's livelihoods.
According to the Economic Times, a newspaper based in India, New Delhi could ban 273 other Chinese apps. The internet creates opportunities for everyone. One wonders why some narrow-minded politicians in India want to harm their own people's interests.