Liaison office of Chinese central gov't in HKSAR supports decisions to invalidate certain nominations for LegCo election
Xinhua | Updated: 2020-07-31 08:25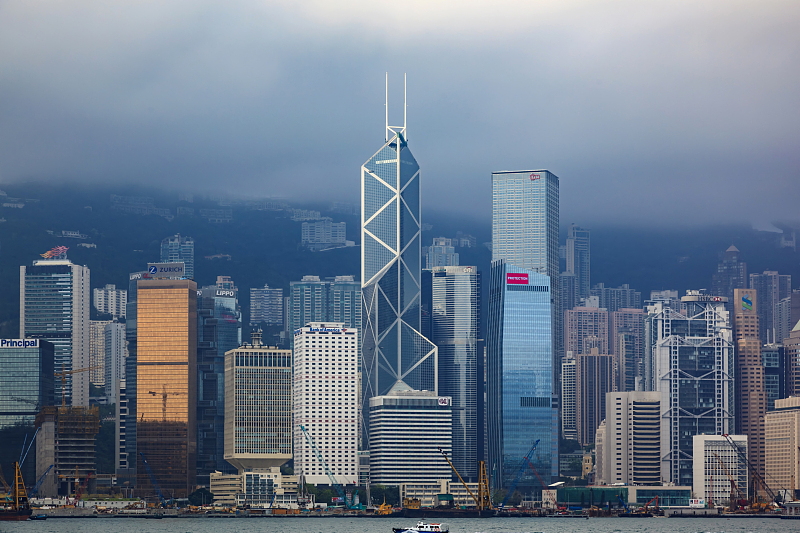 HONG KONG -- The Liaison Office of the Central People's Government in the Hong Kong Special Administrative Region said on Thursday that it strongly supports the decisions of Returning Officers to invalidate certain nominations for the 2020 Legislative Council (LegCo) General Election of the HKSAR.
The Returning Officers' decisions to invalidate 12 nominees for the LegCo election, including Joshua Wong Chi-fung and Dennis Kwok Wing-hang, were made in strict accordance with the HKSAR Basic Law, the national security law in Hong Kong and the electoral laws of the HKSAR, and have sufficient legal basis, a spokesperson of the liaison office said.
To safeguard the constitutional order of the HKSAR and the fairness, impartiality and seriousness of the LegCo election, relevant departments of the HKSAR government have reiterated that they will strictly follow laws including the Legislative Council Ordinance and the Electoral Affairs Commission Ordinance and fully support the Returning Officers in performing their duties in accordance with law and in deciding whether the nominations are valid or not, the spokesperson noted.
The spokesperson stressed that to be elected to the legislature of the HKSAR under "one country, two systems", candidates must genuinely uphold the Basic Law and pledge allegiance to the HKSAR of the People's Republic of China.
The words and deeds of the nominees disqualified this time, including openly advocating "Hong Kong independence" and "self-determination", begging for external sanctions and interference, claiming to paralyze the HKSAR government by indiscriminately vetoing budgets and bills, and pledging to "fight to the end" against the national security law in Hong Kong, have all crossed the bottom line of law, the spokesperson pointed out.
How can those who aim at paralyzing the HKSAR government, subverting the state power and wreaking an all-around destruction on Hong Kong sincerely uphold the Basic Law and maintain allegiance to the nation and the HKSAR? The legislature of the HKSAR, which bears significant constitutional responsibilities, shall never have seats for these unscrupulous individuals who are plotting to destroy "one country, two systems" and Hong Kong's prosperity and stability, the spokesperson added.
Citing remarks by Deng Xiaoping that "there must be a limit and standard for Hong Kong people administering Hong Kong, that is, the main body of Hong Kong people administering Hong Kong must be patriots," the spokesperson emphasized that sincere support for the Basic Law and allegiance to the HKSAR should be basic requirements and political ethics for politicians in the HKSAR.