Ancient ceramic pig resembles movie star
By Huang Zhiling in Guangzhou | China Daily | Updated: 2020-08-04 06:35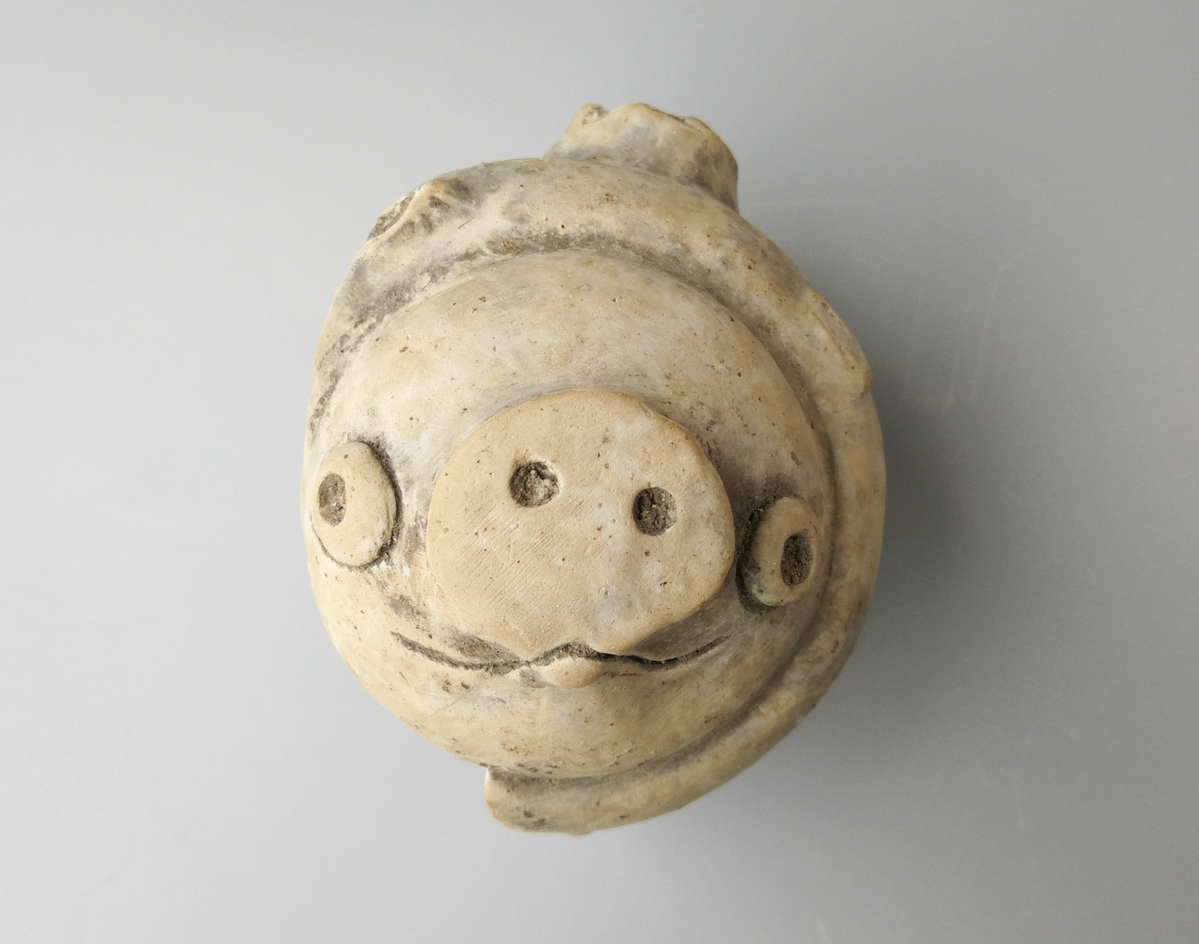 At the mention of pigs, Liu Bing made a face and covered her nose with her hand.
"Whenever I approach the pigsty, it is smelly," said the middle school student from the suburbs of Chengdu, Sichuan province, who helps keep pigs at home.
But she had a change of heart after seeing a 3,000-year-old ceramic pig recently unearthed from an archaeological site not far away that bears an uncanny resemblance to the green piggies in The Angry Birds Movie. Now she thinks pigs are cute.
"I am familiar with The Angry Birds Movie and was surprised to find that the adorable piggy ancestor was from Sichuan," Liu giggled.
Since October, the Sichuan Provincial Cultural Relics and Archaeology Research Institute, together with the Deyang Cultural Relics and Archaeology Research Institute and Guanghan Cultural Relic Bureau in Sichuan, has been digging in the Lianhe Ruins in Guanghan's village of Lianhe, not far from the Sanxingdui Ruins, Sichuan's most important archaeological discovery, which was found in the last century.
Digging in Lianhe has yielded relics spanning nearly 5,000 years, from the Neolithic Age to the Qing Dynasty (1644-1911). Finds include ash pits, tombs, porcelains and stoneware.
The most eye-catching find is a pottery pig that has a strong resemblance to the green piggies of the imported computer-animated comedy film.
Pig figures are common among the relics from ruins in the Shang and Zhou dynasties (c. 16th century-256 BC). They were domestic animals back then.
"True-to-life pigs have been found in the Sanxingdui Ruins. But the pottery pig from the Lianhe Ruins is artistic and adorable," said Xin Zhonghua, a deputy research fellow with the Sichuan relics institute who is in charge of excavating the Lianhe Ruins.
He guessed that the pottery pig was part of an ornament of some kind.