US doctor comforts patients in last days
By XIN WEN, SUN RUISHENG in Yangquan, Shanxi | CHINA DAILY | Updated: 2020-08-05 08:44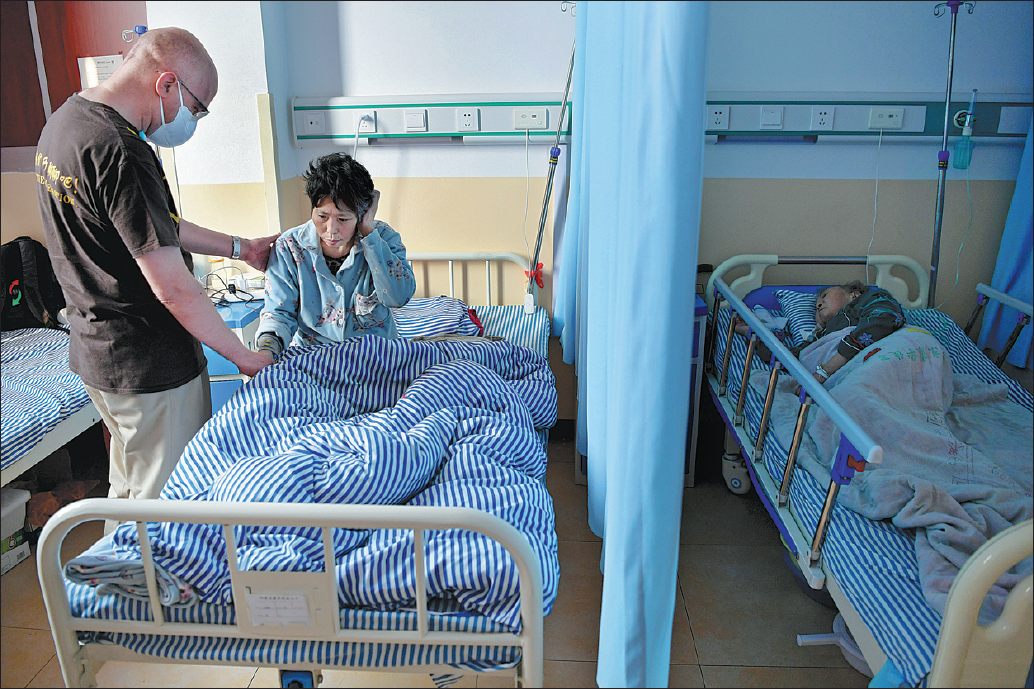 Editor's note: When the planet's most populous country thrives, the rest of world does too, and friends from other lands have been willing to help. This series explores the contributions of foreigners to China's success.
Like an angel descending from the heavens, Eric Miller, a 52-year-old American with light skin and blue eyes, makes his appearance in a remote village in Shanxi province, known for hardworking coal miners and the Loess Plateau.
Miller's arrival is always a blessing, the beginning of a season of serenity.
He came to the village to comfort the dying, to relieve their suffering in their last days and help them exit the world with dignity.
Palliative care-also known as hospice care-which Miller provides, helps vanquish pain and anxiety, both for the patient and family members, through a combination of counseling and medication. It allows peace and love to settle in before the final breath is drawn.
"Palliative" refers to relieving pain and suffering without treating the underlying cause. In the sorts of cases Miller deals with, there are no cures. Death is certain.
So it comes down to a single question: Will an elderly person who lived an honorable life pass away peacefully or in agony? Miller's empathy for others drives him to do all he can to ensure it's the former.
The welcome he receives when he visits an elderly patient in Pingding county is always warm-a close embrace, a meeting of the eyes, a smile and encouraging words. It's much warmer than what he expected when he first undertook the quest to relieve terminally ill patients in the Yangquan area of Shanxi in 2013, together with his wife, Li Ruoxia, 44.
He has witnessed many touching moments. Even people at the end of life, who may be desperately ill, are often focused not on themselves but on the well-being of the loved ones around them, he said. Turning their own dire situation on its head, they reach out to comfort others.
Given the travel challenges of the region, including the steep and winding mountain roads of Pingding county, a visit from Miller always comes as a surprise. Sometimes, his 6-year-old daughter accompanies him, adding a bit of vivacious energy to the household of a terminally ill patient.