Guitarist tunes home with album
By Chen Nan | CHINA DAILY | Updated: 2020-08-07 07:06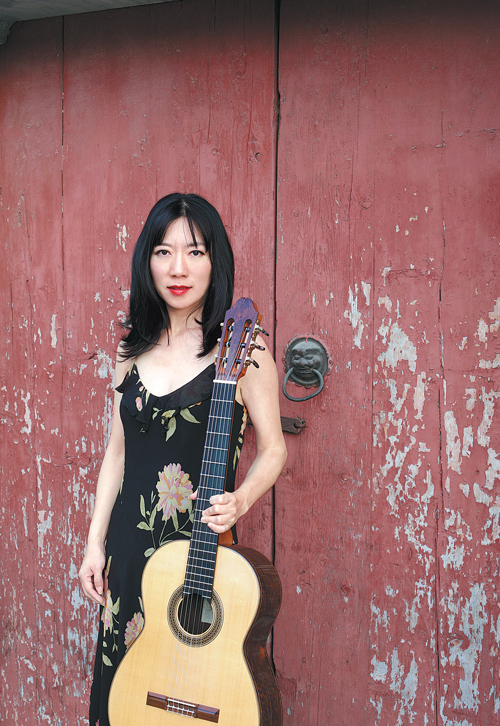 As one of the world's finest classical guitarists, Yang Xuefei has released a number of recordings during her decadeslong career.
These range from adapted pieces of classical music by composers such as Johann Sebastian Bach and Franz Schubert, to the music of contemporary Brazilian guitarists, including Antonio Carlos Jobim, Heitor Villa-Lobos and Joao Pernambuco.
On Friday, Yang released her latest album, titled Sketches of China, which is her very first album of completely Chinese music.
The album, consisting of two discs of 17 music pieces in total, includes classic and contemporary music. It covers solo pieces, chamber music with other Chinese instrumentalists, and pieces for guitar and orchestra.
"The album has been my longtime wish," Yang told China Daily in a phone interview before the new album was released.
"Along with my career, I've performed many music works adapted from Chinese music pieces. I always wanted to release an album, which fully displays Chinese music works from different times and with different styles."
Yang, who was born in Beijing, graduated with a bachelor's degree in classical guitar from the Central Conservatory of Music in the city. She won a scholarship to study at the Royal Academy of Music in London in 2002.
As a soloist, she tours worldwide and has been living in London for 20 years. Her international success has led her to play in more than 50 countries at numerous prestigious venues such as the Royal Albert Hall in London and Carnegie Hall in New York.
From the start of her professional career, Yang says that she began a journey to explore Chinese repertoire for guitar. The experience of traveling around the globe and performing music from many different countries has given her a more vivid perspective on her own cultural background.
When she wrote down a song list for the new album, Yang found that the list went so long that she had to make the new album double discs. She also explored the versatility and great potential of guitar during the recording.
"The sound of guitar has a magical quality, which keeps surprising me," says Yang.
"While respecting the spirit of traditional Chinese music, it's important for the music to develop and live with the current times. I hope this album will open a new door to guitar repertoire and take Chinese music to a wider audience."
In the album, she has adapted Silver Clouds Chasing the Moon, one of the best-known orchestral works by Ren Guang, a noted Chinese composer of the early 20th century.
She also adapted White Snow in the Spring Sunlight, a classic piece of traditional Chinese music, which first appeared in a pipa (a four-stringed Chinese lute) score during the Qing Dynasty (1644-1911).