Nurture AI talent for tech gains, says expert
By CHENG YU | CHINA DAILY | Updated: 2020-08-07 09:13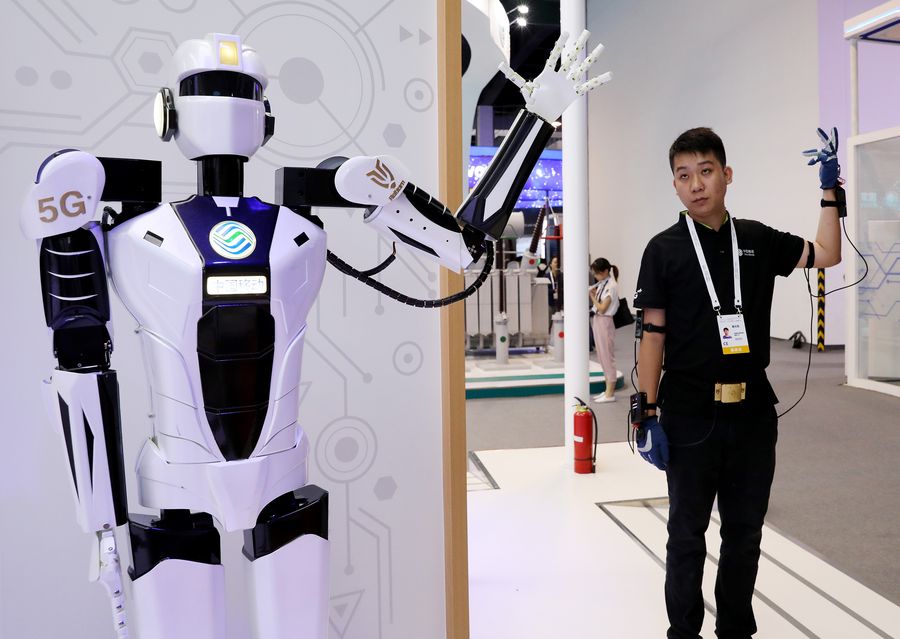 China should nurture the next generation of talent to further hone its competitiveness in the artificial intelligence sector and offset the rising political and economic uncertainties across the world, a leading industry expert said.
"Steps should be taken to nurture more comprehensive AI talents that are not only good at making technological breakthroughs but also respect business and are able to put the best technology into the right place," said Kaifu Lee, chairman and CEO of venture capital firm Sinovation Ventures.
Lee said that currently, universities across the world do not have enough connections with the market, especially in AI industrialization, productization and marketization.
"However, it is a good sign that Chinese companies and universities are forging closer links with each other on AI development. More AI engineers trained by top domestic internet companies are as good as those from overseas tech giants like Google and Microsoft," he said.
Huawei Technologies Co recently offered an annual salary of over 2 million yuan ($290,000) to a graduate from the Huazhong University of Science and Technology under its fresh talent recruitment program. In China, the average annual salary for normal graduates is between 60,000 yuan and 300,000 yuan.
Other tech giants like Alibaba Group and Baidu Inc are also investing heavily in the sector with an eye on attracting more AI talent.
"It is not that only a super genius can do AI. It (AI) has entered the next stage where it is penetrating into every corner of life and everyone, even a student, can leverage AI to solve real-world problems," said Lee, while speaking at the closing ceremony of this year's DeeCamp, an AI training camp organized by Sinovation Ventures. The event saw students from over 70 leading universities in the field including Tsinghua University and Carnegie Mellon University from the United States working together to develop AI-related projects.
BrickMeStudio, one of the winning projects, created a platform where users can customize a Lego-like self-portrait building block by simply uploading an avatar photo, which many industry insiders feel has huge business value and can get financing easily.
"It took only around eight weeks for the students in the camp to develop and produce their AI products, which again proves that AI is diversified and that more talent could be involved in the research and development of AI," said Lee.
Though Chinese AI talents have been facing bottlenecks in their further studies in the United States due to the recent economic uncertainties, Lee said it will have a limited impact on the sector as both domestic universities and tech giants have made "rapid and considerable" progress in AI talents.
Vice-Minister of Science and Technology Li Meng said earlier this year an AI curriculum has been introduced across China's basic, higher and vocational education sectors. Textbooks on AI have been compiled for primary and secondary school students.
As of this year, nearly 100 Chinese enterprises have set up AI-related laboratories and research institutes. While carrying out dozens of joint AI projects, they are partnering with universities in promoting closer links between AI studies and applications.