Sydney's iconic Chinatown eateries adapt to life under COVID-19
Xinhua | Updated: 2020-08-08 09:21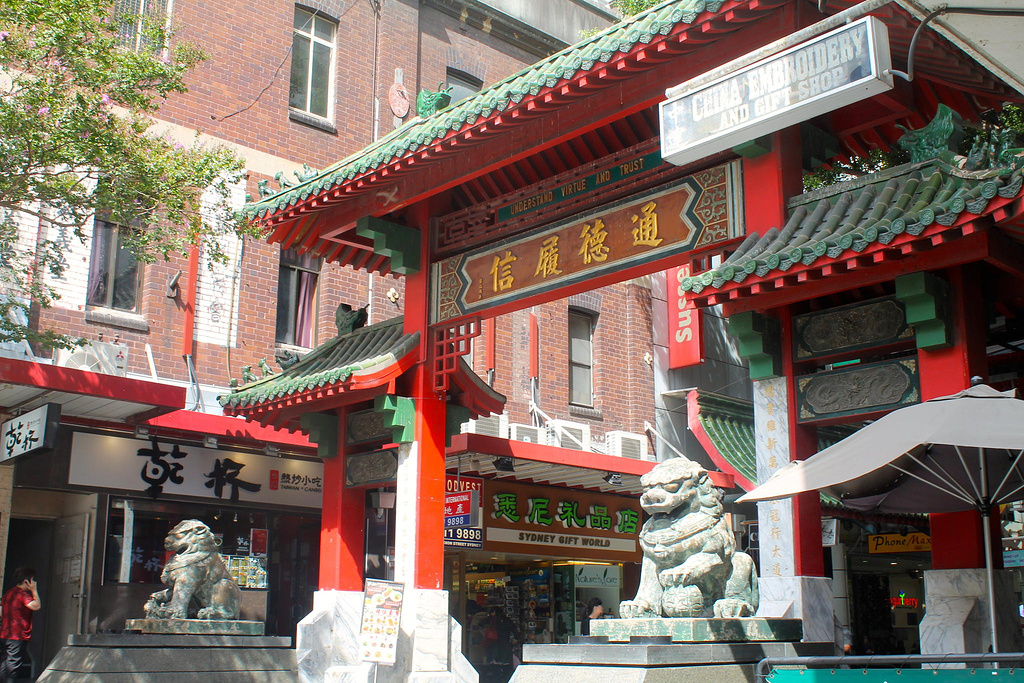 SYDNEY - As one of the most popular and recognizable venues in Sydney's Chinatown, Golden Century has been serving up traditional Cantonese dishes and fresh seafood for over 30 years.
Before COVID-19, the three-storey establishment could hold over 600 diners at once, offering a range of dishes from the luxurious to more standard fare, and attracting customers from all walks of Sydney-life.
Now, with record COVID-19 cases in the city of Melbourne and Sydney being potentially on the brink of a second wave, restaurants and bars are preparing to be hit with a return to lockdown as they struggle to survive.
The man responsible for turning Golden Century into a Sydney icon, Eric Wong, told Xinhua that the pandemic is the biggest challenge he has faced in 30 years.
He explained that businesses in Chinatown, and across Sydney, have had to adapt fast to the constantly changing situation and government advices.
"At this time it is always up and down. For example two weeks ago, we felt very confident and so we extended from three days to being open five days a week," Wong said.
"That was two weeks ago, but now business has slowed down again because of Melbourne's problem."
Before the outbreak of the COVID-19 pandemic, Golden Century had witnessed many nights when the restaurant was filled wall-to-wall with happy customers enjoying one of Sydney's great hubs. Families would celebrate birthdays and other milestones, alongside visiting Chinese businessmen spending thousands of dollars on premium dishes like king crab.
In those days, the restaurant's reputation made it popular among overseas visitors, and the sudden loss of that market has meant big changes for Wong's bottom line. Local customers in general simply don't spend as much, he explained.
"When we had more visitors coming from places like China and across Asia we could sell all kinds of seafood," Wong said.
"Now we don't keep them in the tank. If we get maybe one customer saying that they want king crab then we will order it special for them."
Even if the customer demand was there, concerns over several outbreaks at Sydney bars and restaurants have forced health officials to reintroduce limits on group numbers and crack down on business practices.
"At the moment bookings are only allowed to be 10 people per group. Normally we are happy to do groups of 20-30 but at the moment we can't," Wong said.
On the other side of Chinatown is another great Sydney institution in the form of Chinatown's longest standing restaurant, Emperor's Garden, which first opened in 1979.
The son of the restaurant's original founder, Valentine Yee, said while times were tough, establishing a home delivery service had been one of the ways of keeping the business afloat.
The Yee family has accrued a range of other businesses in the district so have also been able to offer products from their cake shop and raw meat business as part of the delivery service.
"COVID-19 was a shock initially but I think we're starting to get used to it because we're changing our ways of doing business," Yee said.
"After the first wave it was a bit hard on us but now we've adapted, so this second lot of clusters (in Sydney), I think we're ready for that."
One of those overseeing the historic moment for Chinatown is president of the Haymarket Chamber of Commerce, Simon Chan.
Chan told Xinhua that with over 200 restaurants, Haymarket, which encompasses the Chinatown district, is vulnerable to the impact of further outbreaks in Sydney's hospitality sector.
"We are all hoping that Sydney will not experience the extent of the second wave as Melbourne does and we will all have to work together in terms of taking all necessary COVID-19 safety precautions to minimize the potential and impact of a second wave," he said.
However, he added that with centuries of history behind it, Chinatown is more than just a restaurant district.
The area is without doubt an important cultural and historical feature of Sydney as well - giving all those who live and work there the confidence that once the virus passes, the unique life and heart of the place will return.
"Chinatown is among the top three tourist destinations in Sydney along with Sydney Harbor Bridge and the Opera House and it is an important economic and social hub of Sydney for both local residents as well as for international tourists," Chan said.
"I have a very positive outlook for Chinatown and it will continue to be a significant economic and social hub in Sydney when the international border is open again."