Scandal-hit former king 'now in UAE'
By EARLE GALE | China Daily Global | Updated: 2020-08-10 09:04
Juan Carlos I left Spain after a probe into alleged corruption was launched
Juan Carlos I, the 82-year-old former king of Spain who abdicated in 2014 after almost 40 years in power, has reportedly traveled to the United Arab Emirates as investigators at home probe corruption allegations against him.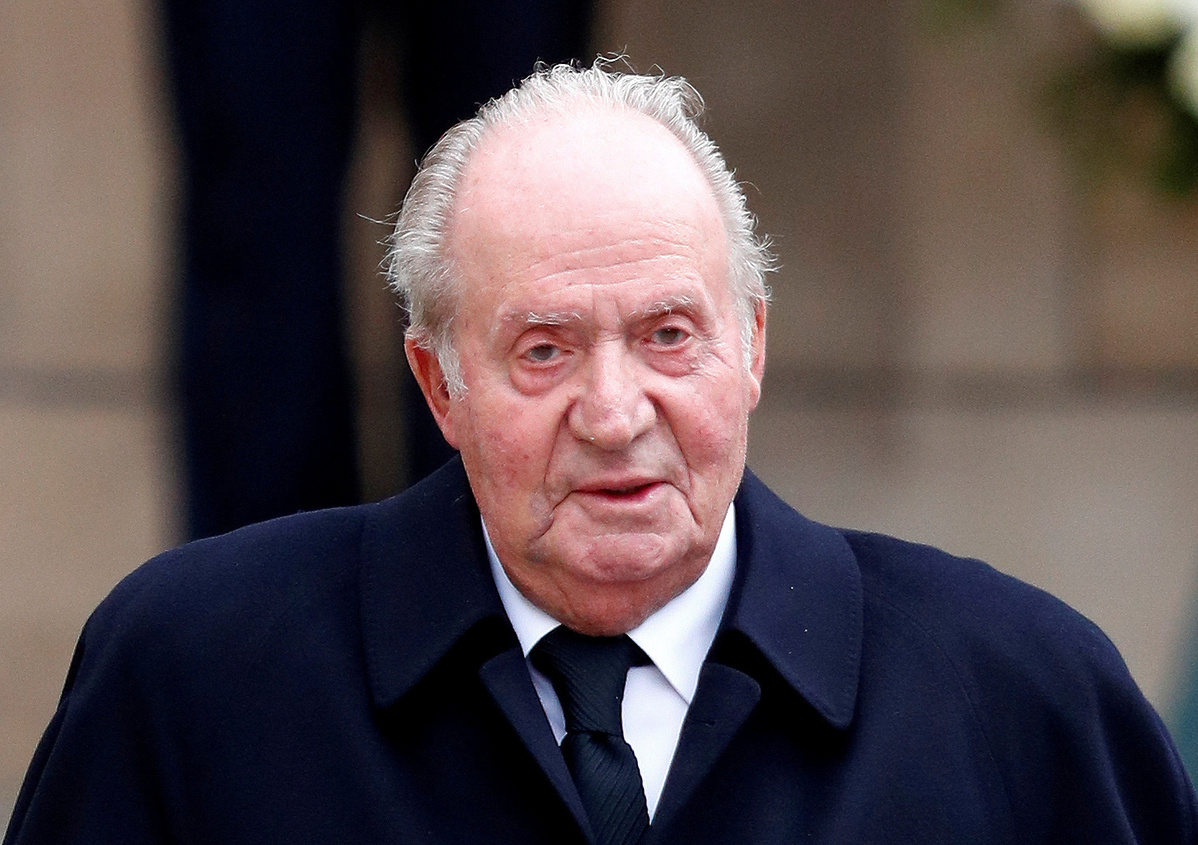 He announced on Aug 3 he would be leaving his country but refused to say where he was going. On Saturday, the Spanish media group NIUS published a photograph of someone resembling him arriving by plane in Abu Dhabi.
Spain's pro-monarchy ABC newspaper reported that he has been staying in a presidential suite at the Emirates palace hotel.
The former king insisted before he left that he was innocent and would speak to prosecutors if they needed him.
In an open letter to his son, King Felipe VI, who took over as monarch in 2014, Juan Carlos said: "Guided by the conviction to best serve the people of Spain, its institutions, and you as king, I inform you of my decision at this time to leave Spain."
He said he made the decision "in the face of the public repercussions that certain past events in my private life are generating".
The BBC reported that the former king's announcement, coupled with allegations that he was associated with a huge fortune in a Swiss bank vault, renewed debate in Spain about whether the monarchy should be celebrated, tolerated, or eradicated.
Spain removed its monarchy in 1931 in the build-up to a civil war that was ultimately won, in 1939, by the dictator Francisco Franco. The country reestablished a constitutional monarchy in 1978 with the crowning of Juan Carlos, grandson of Alfonso XIII, the king who was deposed 47 years earlier.
The parliament in the Catalonia region, which is controlled by separatist parties, voted on Friday to criticize the monarchy.
"Neither Spaniards nor Catalans deserve such a loud and ridiculous scandal on an international scale," regional president, Quim Torra, told lawmakers.
There have also been mass demonstrations calling for Spain to again become a republic.
The latest allegations against Juan Carlos are not the first. He stood down in 2014 after his daughter's husband was investigated for alleged corruption. And he was widely criticized for going on an elephant-hunting trip during the 2008 financial crisis.
In June, Spain's Supreme Court launched a probe into his involvement in a high-speed rail contract in Saudi Arabia. The general prosecutor's office said at the time it was looking into whether he received millions of dollars in kickbacks during the construction project involving a Spanish consortium.
Spain's prime minister, Pedro Sanchez, described the reports about the former king as "disturbing".
The Guardian newspaper noted that Juan Carlos's lawyer, the royal household, and the government all kept tight-lipped about his whereabouts and said the UAE and the Emirates palace hotel had not responded to requests for comment.
Ironically, Spain and the United Arab Emirates do have an extradition agreement. It was signed by Juan Carlos himself in 2010.