China's per capita GNI exceeds $10,000 in 2019
By Yang Yang | chinadaily.com.cn | Updated: 2020-08-10 15:20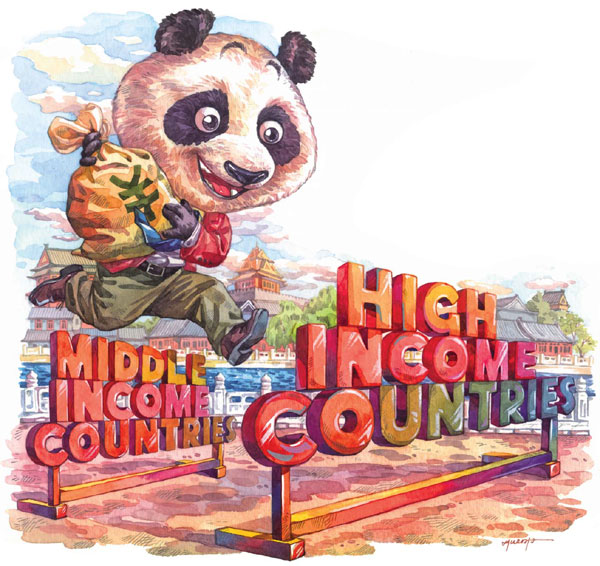 China's per capita gross national income (GNI) crossed $10,000 for the first time in 2019, with its global ranking climbing up 70 places from 2000, National Business Daily reported on Monday.
The country's per capita GNI further rose to $10,410 last year, higher than the average level of upper middle-income countries of $9,074 of the same year, the report said, citing article by Zhang Jun, director of the International Statistical Information Center of the National Bureau of Statistics.
China's per capita GNI was just $940 in 2000 and was classified as one of the lower-middle income countries by the World Bank back then.
Within 10 years of rapid economic development, the country's per capita GNI reached $4,340, meeting the standard for upper-middle-income countries for the first time in 2010.
It took only nine years for China to lift its per capita GNI to over $10,000 and China's global ranking also rose to the 71th in 2019, up from the 141th in 2000, according to the World Bank ranking in per capita GNI.
China is expected to reach high-income status by 2027 and is unlikely to linger in the middle-income trap, according to a report by US investment bank Morgan Stanley as reported by People's Daily Online.
Meanwhile, the country's Engel's co-efficient, a major indicator of people's living standard internationally, has decreased for 8 consecutive years to 28.2 percent in 2019, reaching the United Nations standard of "affluent" life which is between 20 and 30 percent.
Engel's co-efficient refers to the proportion of income spent on food to individuals' total consumption expenditure. A lower co-efficient, which means a family spends less on food and more on entertainment, indicates an affluent standard of life the families lead.