Experts urge wider use of AI tech
By MA SI | China Daily | Updated: 2020-08-11 08:06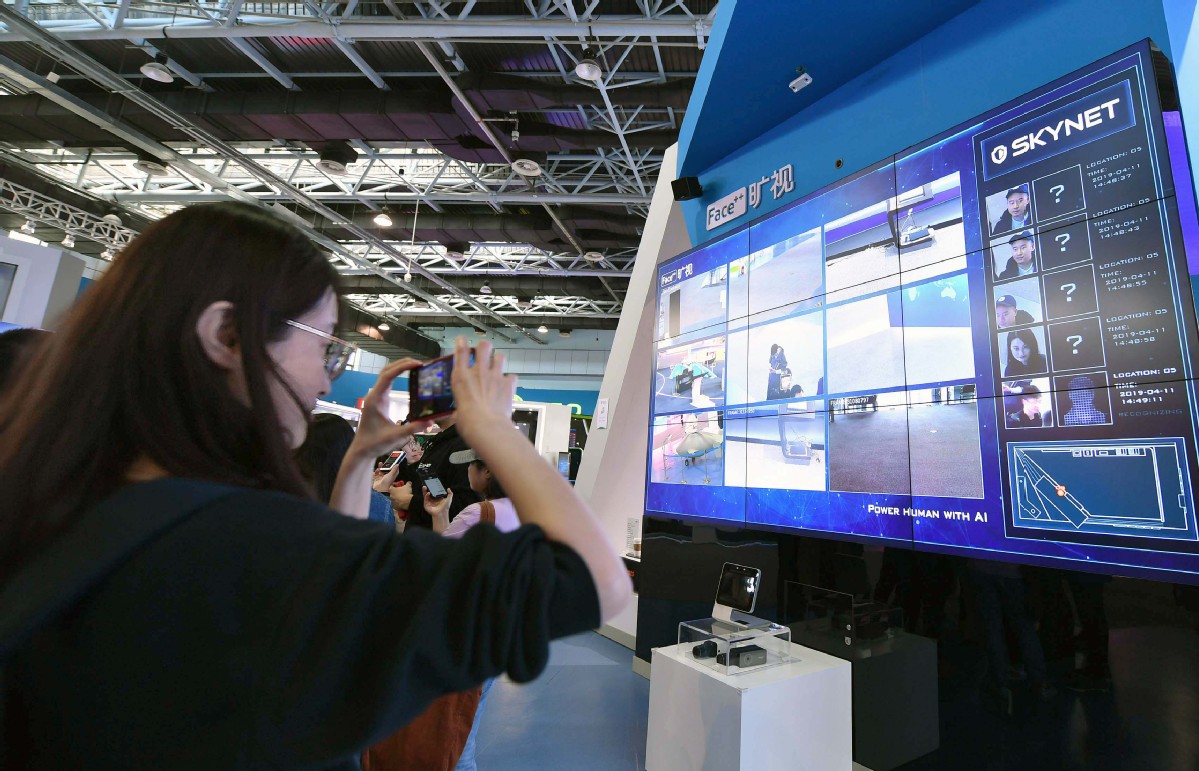 Joint efforts of various industries needed to lift cutting-edge solutions out of a 'trough of disillusionment'
The artificial intelligence industry is in a "trough of disillusionment" as efforts are needed to solve many problems, such as beefing up the supply of computer algorithms so AI can be used in different industries at scale, industry experts said.
"Trough of disillusionment" is a term created by market research company Gartner Inc as part of a graphical presentation to represent the maturity, adoption, and social application of specific technologies. Trough of disillusionment happens when interest in the technology wanes as experiments and implementations fail to deliver on the hype the industry has created.
"After going through rapid development for the past five to six years, the AI industry is sliding into a deep-water zone. Entrepreneurs, investors and media are all lowering their previous high anticipation toward AI," said Yin Qi, co-founder and CEO of Megvii, a Chinese artificial intelligence unicorn.
Such views are echoed by many in the AI industry.
Duane Kuang, the founding managing partner of Qiming Venture Partners, said every investor was enthusiastic about AI years ago. As long as startups come with the label "AI", they were given a high valuation.
"Now, there are more and more AI companies. Although no one doubts the value of AI, everyone is beginning to ponder over the true value of AI companies," Kuang said.
This is a necessary stage for a technology to mature. Developers of the technology either shake out or fail. Investments continue only if the surviving providers improve their products to the satisfaction of early adopters, Gartner said.
"The trough of disillusionment for AI could last 18 to 24 months. Only companies that can apply AI to solve industrial problems at scale can survive the stage and emerge stronger," said Yin, who co-founded the computer vision technology provider nine years ago.
The 32-year-old senior executive said many problems are blocking AI from truly delivering its value, including insufficient supply of computer algorithms and the difficulty and high cost in applying algorithms to different industries at scale.
As AI is increasingly used in supermarkets, smartphones and other scenarios, some thought that AI algorithms have become very easy now. The fact though is that its supply is far from enough, Yin said.
"Compared to application scenarios' demands for AI algorithms, its supply is less than 1 percent," Yin said.
That is especially the case when it comes to facial recognition technology's application industries such as in transportation and finance, which have stringent demand for precision, security and safety.
To solve these problems, Megvii has established the world's largest computer vision research institute. It houses more than 500 full-time researchers to focus on better algorithms.
The company has also developed its proprietary deep learning framework, MegEngine, and its AI productivity platform Brain++, which can enable algorithm training at scale.
The company announced in March that it would open-source MegEngine, making the platform accessible to developers across the globe.
To accelerate the industrial application of AI, Megvii has focused resources in offering full-stack AI solutions across three verticals in the personal internet of things, city IoT and supply chain IoT.
With its technology being increasingly used in smartphones, retail and city management, Megvii upgraded its strategy to include supply chain management last year to help drive forward digital transformation. It unveiled a system called "Hetu" to boost efficiency in the logistics sector in January 2019.
Megvii's AI-enabled temperature-screening solution has been widely deployed during the COVID-19 outbreak in subway stations, universities, shopping malls and other places across China to help contain the epidemic.
Other AI companies such as SenseTime are also working hard to boost the industrial application of their technologies.
Xu Li, co-founder and CEO of SenseTime, said with the advancement of AI, the technology should not only address major problems but also a list of long-tail issues. That is why an open system of algorithms is vital.
In July, SenseTime announced the upgrade of the company's indigenous OpenMMLab, an open source AI algorithm system, to cover over 100 algorithms and 600 pre-trained models so that more industries can jump on the AI bandwagon.
The artificial intelligence software and application market in China was worth $2.89 billion last year, and the figure is expected to reach $12.75 billion by 2024.That would represent a compound annual growth rate of 39.9 percent during a six-year period, said a report released by International Data Corporation, a global research and marketing services company.
Lu Yanxia, associate research director for IDC China's Emerging Technology Research, noted the AI market in China enjoys broad prospects in the future.
"New infrastructure project facilitates AI construction, and the virus outbreak also accelerated the transformation of the digital market," she said.