Chance to get off the polluting track
By HU MIN | China Daily | Updated: 2020-08-11 08:14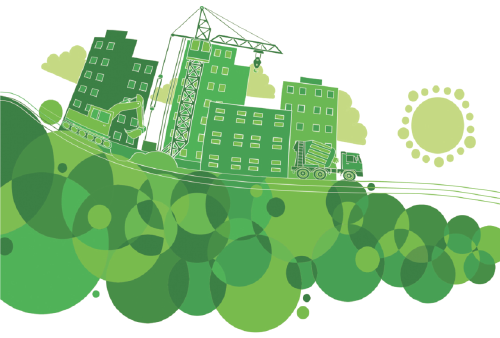 The novel coronavirus pandemic has plunged the world economy into the worst recession since the 1930s. To recover from the crisis, countries around the world have invested massively to create jobs and stimulate growth. The funding, if properly used, could accelerate the global transition to a low-carbon economy, turn crisis into opportunity and contribute to a green recovery.
China is the first major country to have seen an economic rebound. As the world's second-largest economy and a key link in the global supply chain, it could become the leader of a green recovery. But for this, China needs clear policy goals and guidance for investment.
According to predictions by the International Energy Agency, demand for nearly all kinds of energy is expected to see a dramatic decline in 2020, except for renewable energy, which is expected to suffer less from the shocks of the pandemic. The European Union's 1.82-trillion-euro ($2.15 trillion) recovery package, which follows the steps of the EU's Green Deal, puts green development and digitalization at the core of the recovery plan, and remains committed to making the continent the first carbon-neutral area in the world by 2050. The package includes a great number of green projects, including 60 to 80 billion euros allocated to support sales of electric vehicles and their accompanying charging networks, 90 billion euros earmarked for energy-saving renovations for existing buildings and the construction of green buildings, 10 billion euros granted for renewable energy projects, 10 billion euros for infrastructure of renewable energy and hydrogen energy, as well as 3 billion euros for green hydrogen energy to help develop zero-carbon cement and steel making industries.
Green development is also central to China's post-pandemic economic strategy. In terms of policymaking, China has not set a specific target for GDP growth in 2020, and has instead put the focus of investment on new infrastructure, new-type urbanization and major projects concerning people's livelihoods, with a view to fostering a more innovative and cleaner development pattern and breaking away from the old path that heavily relies on massive infrastructure construction and heavy industries.
Yet more definite policy targets and guidance for investment are required to realize a green recovery. An omission of a GDP target for 2020 may facilitate sustainable development, but as the last year of the 13th Five-Year Plan, goals such as a reduction in energy intensity, carbon intensity and energy consumption for industrial added value should be achieved through rigorous implementation at local levels. The standards and proportions of green projects in local governments' investment programs should be raised, and green financing tools, such as green bonds, should be leveraged to attract more market funding.
Meanwhile, detailed guidance should be laid out to ensure investments are green. They should be kept in line with existing plans on green development that have been formulated under the long-term strategic guidance of building an ecological civilization, including the Energy Production and Consumption Revolution Strategy (2016-30), the Green Industries Catalogue, to name a few.
To be specific, in terms of new infrastructure, the application of 5G technology should be integrated with low-carbon practices by investing in digital infrastructure for energy, environmental and ecological monitor and protection. The Energy Production and Consumption Revolution Strategy proposed to redouble efforts in developing smart energy technologies, including the deep integration of the internet and distributed energy, large-scale absorbing of renewable energy into the power grid and energy storage technology. The Green Industries Catalogue also highlighted the efficient operation of energy system that features a complementary system of multiple energy sources, efficient storage, a smart grid and distributed energy.
New-type urbanization involves energy-efficiency renovation of buildings, the establishing of low-carbon transportation systems, green logistics systems, renovation of green spaces and enhancing cities' resilience to natural disasters. The National New-type Urbanization Plan (2014-20) proposed to accelerate the building of green cities, including the development of a renewable energy system, green buildings, public transport, and pedestrian and cycling paths. For instance, a pilot program for zero-waste cities has been launched to increase investment in garbage treatment facilities and increase the recycling rates of garbage.
Investing in natural capital to fuel economic growth in the post-pandemic era has become a consensus among experts from home and abroad because it could increase carbon sinks and preserve biodiversity. This covers a range of areas: restoring vegetation, increasing the quality of forests and carbon sinks, restoring the ecological functions of national parks, and comprehensively improve the health of major ecological areas, including water bodies and wetlands. To support nature-based climate change solutions, we should establish an ecological compensation mechanism and make other financial innovations.
At the same time, some "pseudo green projects" should be screened out. Take hydrogen energy as an example. The hydrogen fuel cell industry is now a hot spot for investment. However, we should distinguish green hydrogen from "grey" hydrogen: hydrogen that is produced from fossil fuels could also bring grave environmental problems. Hydrogen can only be called green if generated by renewable energy sources. The green recovery package of the EU backs the development of hydrogen, mainly green hydrogen, because it can reduce the carbon emissions of the steel and cement industries.
Global cooperation is required for a green recovery as the pandemic is a global crisis. Given the complex geopolitical situation, multilateral initiatives and enhanced global cooperation are called for. The China-EU Summit could mull establishing a cooperation mechanism for China-EU green recovery to promote cooperation on the supply chain, green financing and climate change response.
Facing the climate emergency, the two sides should prepare for the worst, act quickly and invest in the future. The longer the delay, the more that could be lost.
The author is an executive director of the Innovative Green Development Program, an independent environmental think tank based in Beijing. The author contributed this article to China Watch, a think tank powered by China Daily. The views do not necessarily reflect those of China Daily.