ASEAN eyes neutral stance
By Prime Sarmiento in Hong Kong | China Daily | Updated: 2020-08-11 09:05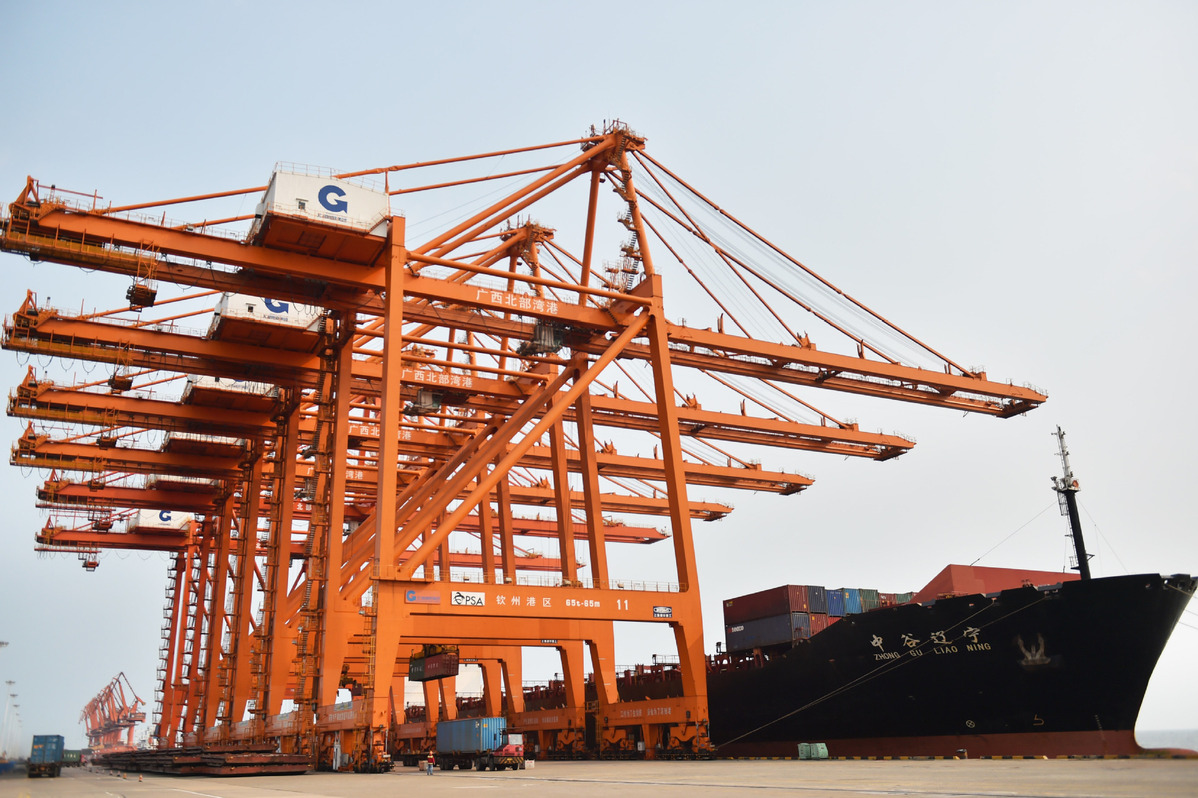 Academics say Southeast Asian states value close ties with Beijing, Washington
Southeast Asian countries stress the importance of regional peace as well as the bloc maintaining neutrality in the face of increasingly tense relations between the United States and China, analysts said.
The Association of Southeast Asian Nations has emphasized "ASEAN centrality"-advancing and implementing policies that are based on regional interest-at its 34th regional summit.
In a statement published on Saturday to commemorate the 53rd anniversary of the regional bloc, Southeast Asian foreign ministers committed to "strengthening" ASEAN centrality.
The ministers said changing geopolitical dynamics "may have detrimental ramifications" for the ASEAN. And they reaffirmed their commitment to maintaining Southeast Asia as a "region of peace, security, neutrality and stability" and to strengthening "peace-oriented values" in line with international law.
Analysts expect the regional bloc to maintain its neutral stance amid escalating China-US tensions.
Punchada Sirivunnabood, associate professor on the Faculty of Social Sciences and Humanities at Bangkok's Mahidol University, expects the ASEAN, as an organization, to remain impartial.
Punchada said that while individual ASEAN countries have strong diplomatic and economic ties with both the US and China, these countries "are not taking sides and (choose) to maintain balance of power in the region", adding that this is in line with the principle of ASEAN centrality.
Collin Koh Swee Lean, research fellow at the S. Rajaratnam School of International Studies in Singapore's Nanyang Technological University, said: "The evolving and evidently worsening Sino-US tensions could create an awkward situation for ASEAN countries that have long sought to maintain this precarious balance of keeping close economic linkages with China while trying to lock in continued US security commitment and investments in the region."
Koh said such an economic partnership is now more crucial for ASEAN countries as they attempt to revive their economies while keeping the coronavirus pandemic at bay.
"ASEAN countries have close economic linkages with China, and these partnerships-at the bilateral or bloc level-have become all the more important considering the pandemic," he said, adding that China is a key source of investments especially in the area of infrastructure development, providing a vast and lucrative export market for most Southeast Asian countries.
On the other hand, Koh said ASEAN countries regard the US as a source of technology and investments and a partner in regional security.
'Not rocking the boat'
Koh said that given these strong links, he does not expect the ASEAN to "rock the boat" and will continue to keep its economic and security ties warm with both China and the US.
China-US relations have been strained in the past months, with the US administration repeatedly provoking China in multiple fields, including technology, education and diplomacy.
But China's State Councilor and Foreign Minister Wang Yi has rejected US Secretary of State Mike Pompeo's assertions that US engagement with China has been a dismal failure. He was alluding to Pompeo's policy speech delivered on July 23 at the Richard Nixon Presidential Library and Museum in Yorba Linda, California.
And in an interview with Xinhua News Agency on Wednesday, Wang said Pompeo's remarks are based on a Cold War mentality and negated achievements from interactions between China and the US in the past few decades.
George Siy, an analyst at Manila-based think tank Integrated Development Studies Institute, hopes that ASEAN leaders will continue to promote cooperation over conflict. He stressed that ASEAN centrality has become "more important" given how the strained US-China relations are affecting Southeast Asia.
"ASEAN leaders may also help reason with their US and China counterparts-that cooperation, rather than conflict, serves everyone's interest," he said.
And Lucio Blanco Pitlo III, research fellow at the Asia-Pacific Pathways to Progress Foundation, a Manila-based foreign policy think tank, said China and the US have "important security and economic roles" in Southeast Asia. As such, it is unlikely for any of the ASEAN countries to take sides.