AI-enabled speakers gaining in popularity with users
By FAN FEIFEI | CHINA DAILY | Updated: 2020-08-13 09:21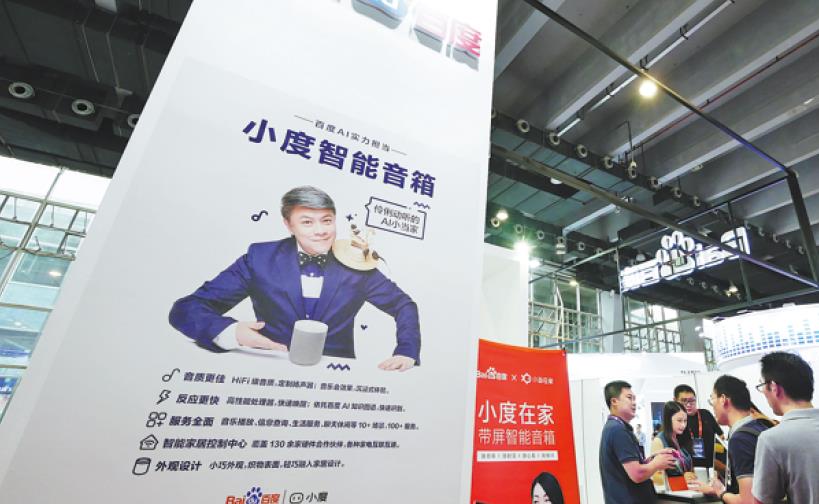 China's smart speakers market is set to witness steady growth this year as artificial intelligence-powered smart home devices are gaining more traction among tech-savvy consumers, thanks to the rapid growth of voice recognition and speech interaction technologies.
According to market consultancy All View Cloud, smart speaker sales reached 19.08 million units during the first six months of this year in China, up 22.7 percent on a yearly basis, while the related sales revenue stood at 3.56 billion yuan ($511.6 million), up 18.3 percent year-on-year.
AVC expects smart speaker sales to reach 42.6 million units this year, up 15.7 percent on a yearly basis despite the COVID-19 outbreak challenges. The top three Chinese vendors-Alibaba, Baidu and Xiaomi-together accounted for 95.6 percent of the overall market share during the first six months.
Chinese internet search giant Baidu Inc is banking on the rapid growth of the smart speaker market in China and stepping up efforts to conduct research on speech interaction technologies.
The smart voice assistant sector is poised for explosive growth, said Jing Kun, corporate vice-president of Baidu and general manager of Baidu's smart living group. He said people spent more time watching videos using Xiaodu smart speakers with a built-in touch-screen during the pandemic.
"The next phase of development in the smart voice sector is 'breaking the circle of simply general-purpose use'. In my opinion, there are two ways to do so," said Jing.
"One is to specify features to target groups of users to better satisfy their needs, such as families with kids. That's breaking the circle from existing products. The other way is to extend application scenarios beyond the home. We will release some portable products in the second half of the year, hoping that a brand-new set of scenarios will form."
The company has released the Xiaodu Air, a 5.5-inch smart display, and Xiaodu smart speaker kids edition, which come equipped with advanced voice features, such as allowing parents to personalize story-telling with their own voices by recording 20 sentences.
Demand in the online education segment has surged during the outbreak, with smart speakers with displays emerging the most popular devices, said Wang Jun, an analyst from AVC. Wang said that smart speaker vendors will increase their investment in educational resources for kids to help with their learning.
Alibaba Group announced in May that it will invest 10 billion yuan this year to strengthen its artificial intelligence of things ecosystem around its flagship smart speaker, the Tmall Genie.
It will also advance research into the internet of things operating systems, edge computing and artificial intelligence technologies such as natural language processing. These technologies are expected to help expand the Tmall Genie user experience by enabling more personalized and natural voice and visual interactions, Alibaba said.
Statistics from market consultancy Canalys showed that companies shipped 125 million smart speakers worldwide in 2019, 60 percent more than that in 2018. It predicted the global smart speaker market to grow 13 percent this year despite the novel coronavirus pandemic disruptions.