Affordable homes called for as lockdown highlights space issues
By WANG MINGJIE in London | China Daily Global | Updated: 2020-08-19 09:52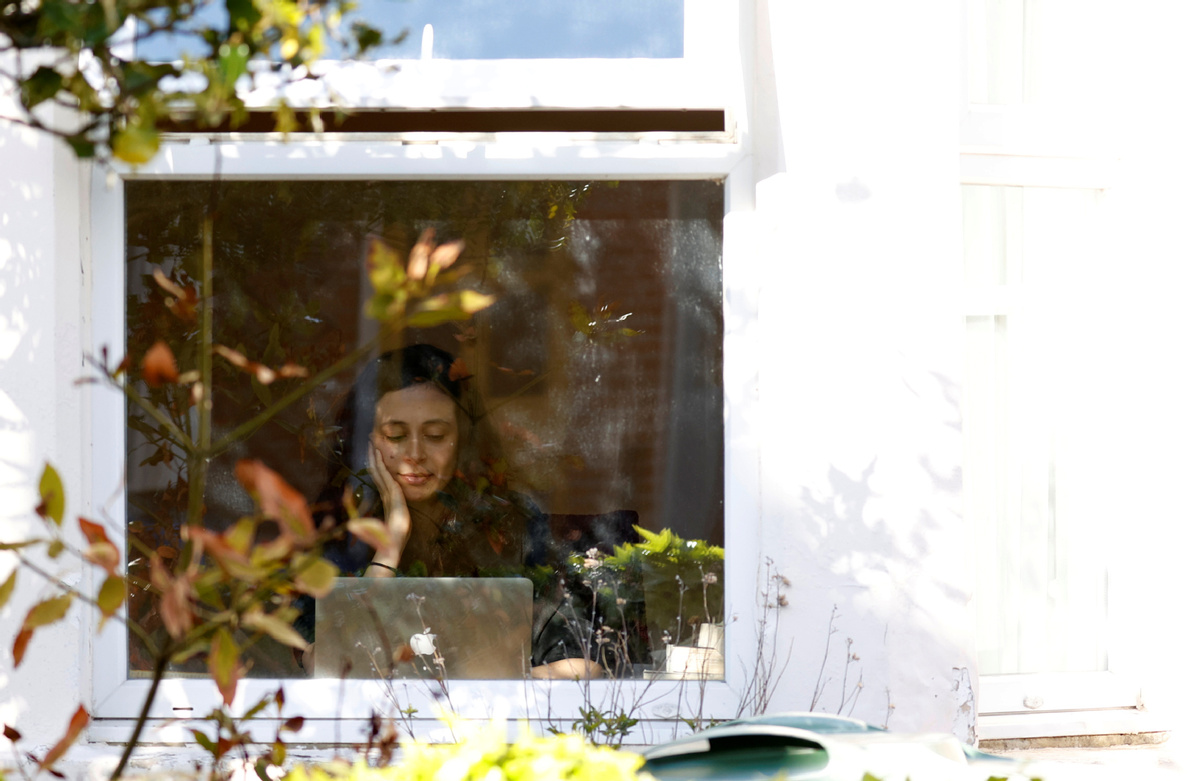 Young people in London have been struggling to work from home during the novel coronavirus pandemic because many live in cramped, shared accommodation, new research from the London School of Economics shows.
Researchers from the school, which is also known as LSE, said the situation will need to be dealt with if home-working becomes the new normal.
The study looked at people living in the United Kingdom capital aged between 20 and 39 who share their homes with others: either flatmates, partners, or parents.
It found that nearly two in five (37 percent) of people in shared accommodation were both living and working in their bedrooms during lockdown, with many reporting that this was affecting their mental and physical health.
Kath Scanlon, a distinguished policy fellow at LSE, said: "People living in shared homes often compromise on space because they expect to spend most of their time out and about but space constraints pose real issues when several adults are working from home, and our research highlighted practical problems like noise, lack of work surfaces, and privacy."
Scanlon said, if home-working is to become standard practice, "we need to adapt our homes and relationships accordingly".
Eighty percent of those surveyed worked from home during lockdown, and many said it added to the strain of living with others.
One respondent said: "I am basically in lockdown in a bedroom, eating and working here."
Nearly half of respondents (46 percent) reported not having a suitable place to work and many were affected by noise (44 percent) and a lack of privacy (43 percent) as they tried to juggled work and life in the same space.
Many of the problems reflected physical space constraints, with about half of respondents not having a kitchen suitable for eating in or for more than one person to be in at a time. Living areas have been repurposed as workspaces, meaning there is then no space to relax, and no psychological separation between leisure and work.
One person surveyed said: "I have to build my desk every morning and disassemble it every evening because I'm located in front of the TV in the living room. I work a lot of overtime but this means working overtime in my bed because I can't be working after-hours in my housemates' living space."
Another highlighted the tension of being a key worker and living in a shared space, saying: " (I'm) concerned about safety as I am a key worker. This has caused further issues and tension in the house."
Despite the challenging living conditions reported during lockdown, young Londoners' commitment to their city remains strong, with fewer than 1 in 10 (9 percent) reporting a desire to leave the capital.
The online survey, sponsored by Pocket Living, was conducted between May 13 and June 12 and received 698 valid responses.
Marc Vlessing, Pocket Living's CEO and founder, said: "The impact of COVID lockdown has illustrated just how much the housing crisis has hurt the very people we need to help get London back on its feet.
"Despite the challenging issues uncovered by this research, there is little sign of young Londoners' wanting to leave our vibrant capital.
"But, if we're going to build the high-quality, affordable homes key workers need, we must look quickly at small but effective changes we can make to the planning system to unlock land for more affordable homes."