Leading sight organizations to merge in fight to end global crisis in vision
By BO LEUNG in London | China Daily Global | Updated: 2020-08-20 09:59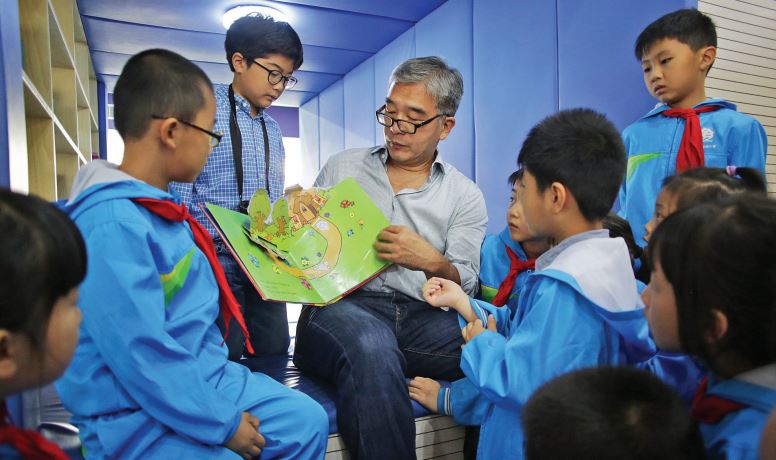 Clearly, the eyesight charity set up by Chinese philanthropist James Chen, is to merge with the International Agency for the Prevention of Blindness next year in a bid to increase efforts in supporting better vision globally.
Over the last 15 years, Chen had made it his mission to tackle poor vision. He has been funding and leading work to promote universal access to glasses and said the merger is a step closer to his dream of helping the whole world see clearly.
The International Agency for the Prevention of Blindness, or IAPB, is a network of more than 150 members working in international eye health and leading global advocacy body for the sight sector.
The new partnership, which will come into effect on Jan 1,2021, was created to combine the two organizations' advocacy and campaigning expertise as a way to renew pressure on governments and global leaders to end the vision crisis.
In a report published in October, the World Health Organization said it would cost an estimated $14.3 billion to treat the 1 billion people already living with visual impairment or blindness from cataracts, and short and far-sightedness.
Chen said: "IAPB have long been a leader in the vision sector. I am delighted that we will be able to combine their unprecedented authority and reach within the sector with our ground-breaking campaigning work, particularly on school eye health, work-based sight tests and the links between vision and delivery of the Sustainable Development Goals."
Along with his ongoing interests as founder of Vision for a Nation and Adlens, Chen will play an even more active role in the vision sector following the merger, as a global ambassador for IAPB.
Peter Holland, chief executive of the IAPB, said that the unprecedented move marks the "next exciting phase in the battle to deliver vision for everyone".
"This is a hugely important development for the sector and comes at a time when poor vision is rising across the world," Holland said. "Clearly has made massive strides forward in waking up the world to the scale of the vision crisis. This merger will provide the IAPB with renewed vigor and expertise in effective campaigning. It will enable us to make the case even more effectively about the urgency and value for money of tackling the global vision crisis."