Frequency of China-US passenger flights will double
By WANG KEJU | CHINA DAILY | Updated: 2020-08-21 07:38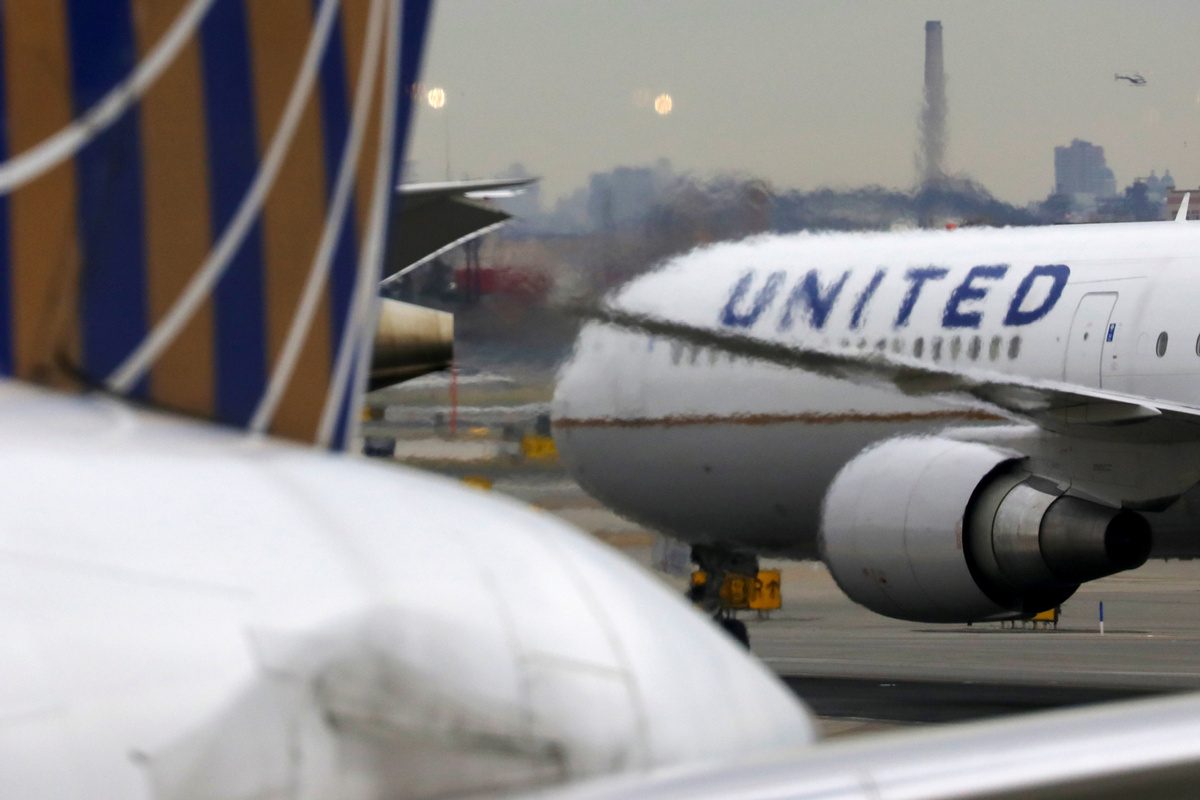 China has reached an agreement with the United States to double the number of passenger flights that each other's airlines can operate between the two countries from four to eight per week, according to China's civil aviation regulator.
Under the agreement, Chinese airlines that already fly to the US-Air China, China Eastern Airlines, China Southern Airlines and Xiamen Airlines-will be allowed to make eight weekly round trips instead of four, according to the Civil Aviation Administration of China.
China Southern has applied to increase its flights to twice a week from Guangzhou, Guangdong province, to Los Angeles. Xiamen Airlines wants to increase its flights to twice a week from Xiamen, Fujian province, to Los Angeles.
The two US carriers currently flying to China-United Airlines and Delta Air Lines-would also double their service to eight a week, equivalent to the total number of flights now permitted by US aviation authorities to Chinese carriers, according to a US Department of Transportation statement on Tuesday.
Shortly after the announcement, United Airlines said it will go from two to four flights per week between San Francisco and Shanghai starting on Sept 4. Delta Air Lines said it will add one more flight each week between Detroit and Shanghai and Seattle and Shanghai, both via Seoul, as of Monday.
Lin Zhijie, a civil aviation industry analyst and columnist at Carnoc, a Chinese civil aviation website, said that while the flight volume remains far below pre-COVID-19 pandemic numbers, the uptick marks a further easing of the air-service spat between the world's two biggest economies over recent months.
In late January, the White House barred most non-US citizens from entering the US from China, and three US carriers operating scheduled US-China passenger flights-American Airlines, Delta Air Lines and United Airlines-voluntarily halted their flights in early February.
To lower imported coronavirus risks, the CAAC ordered in late March that carriers could fly no more than the number of flights they were operating between March 16 and 22, and it otherwise limited foreign airlines to just one flight a week to China.
Because US passenger airlines had stopped all flights before these restrictions, they were no longer allowed to fly to China.
In June, the Trump administration threatened to suspend scheduled passenger operations of all Chinese air carriers to and from the US to pressure Beijing to let US airlines resume their flights.
To help more Chinese stranded in the US to return home, China permitted the US carriers to resume service to and from the country.
"The bilateral deal on further increasing flights demonstrates the tight economic ties and deep people-to-people exchanges between the two countries," Lin said, adding that it benefits the people of both countries and will facilitate trade and travel.
Under a guideline issued this month by the State Council to stabilize foreign trade and investment, China would add more flights with its major source countries of investment while increasing the total amount of international passenger flights in a phased manner provided that COVID-19 risks were held in check.
The CAAC also said in June that China could "modestly increase" flights from some qualified countries as long as the risks are controlled and adequate capacity exists to receive passengers.
With epidemic prevention and control measures in place, China recently has also allowed overseas and domestic carriers to add inbound flights from countries including France, the Netherlands, Canada, Australia, South Korea and Japan.
As of Aug 12, China maintained regular passenger traffic with 50 countries. A total of 93 airlines-19 domestic and 74 foreign-have been operating 187 international passenger routes, according to the CAAC.