New World China Land seeks 20b in sales this fiscal year
By WANG ZHUOQIONG | chinadaily.com.cn | Updated: 2020-08-25 10:40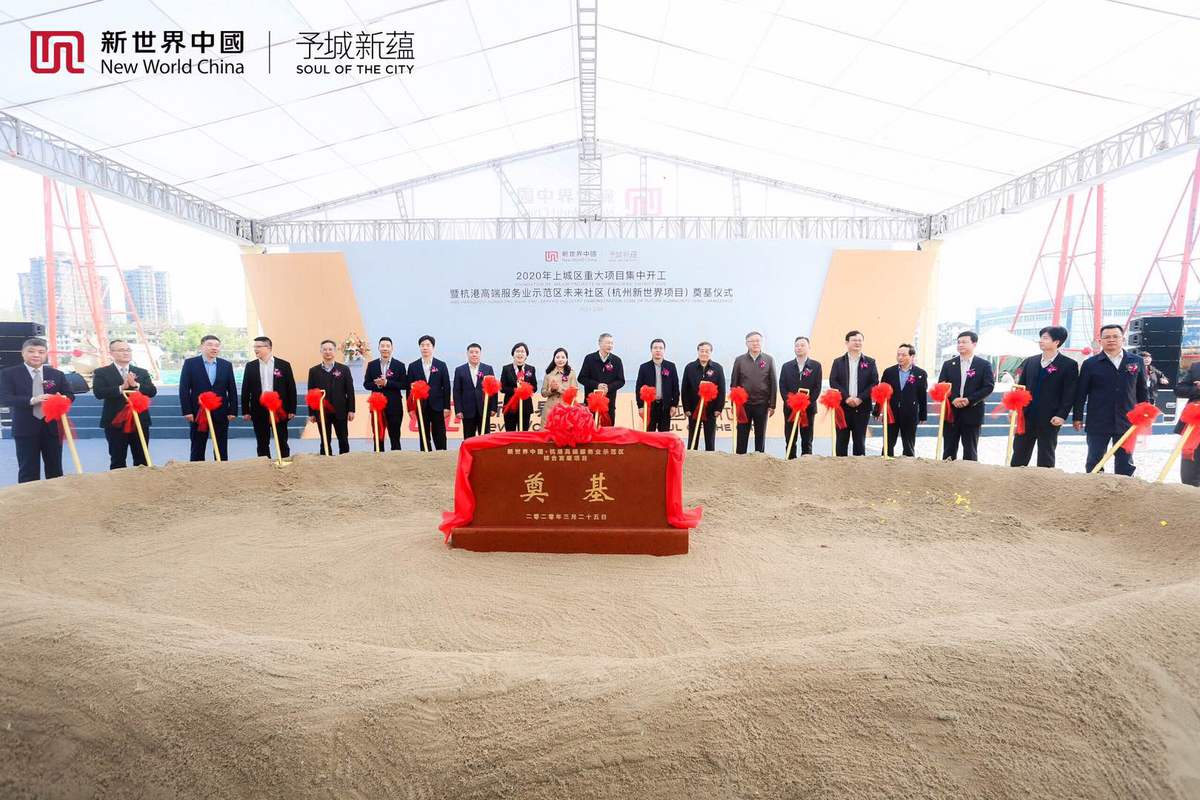 New World China Land, the property arm of Hong Kong-listed New World Development Company Ltd, aims to achieve a sales of 20 billion yuan ($2.89 billion) this fiscal year, boosted mostly by its development projects in the Guangdong-Hong Kong-Macao Greater Bay Area, according to its top executive.
Huang Shaomei,executive director of New World Development Company Ltd and chief executive officer of New World China, told China Daily that the company has achieved revenue of 11.6 billion yuan in the first half of the fiscal year, with half of contributions from their projects in southern cities on the mainland.
New World China's fiscal year started July 1, 2019 and ended on June 30.
Revenue is on a par with what the developer's performance, which is 19.8 billion yuan, or sales of 670,000 square meters of property. The figure was 3.8 billion yuan higher than its target in fiscal year 2018-2019.
"I think the prospects of the Greater Bay Area are very bright," said Huang, a real estate veteran of 25 years.
The company has been mostly developing urban comprehensive complexes, with a focus on first tier cities. Their projects include urban redevelopment of old buildings in Shenzhen, Guangzhou and Foshan.
"The heart of real estate development has remained unchanged," she said. "We grow along with the cities and have played a different role along with the transformations and changes."
A passionate fan of classic literature and Chinese history and culture, as well as Western opera and musicals, Huang has channeled her understanding and passions to preserving cultural and historical elements throughout property designs and buildings. "It is our duty to enhance cultural confidence among young people through our work," Huang said.
The company in 2018 unveiled its new tag line: Soul of the City, to signal its commitment to be part of the transformation of cities through preserving cultural and historical heritage and yesteryear's structures while contributing to new sustainable development, said Huang.
They newly-added six commercial real estate projects on the Chinese mainland, mostly in the Greater Bay area, have been highlighted with their signature and wide range of commercial real estate brands, including K11 Art Mall, Grade A office K11 ATELIER, Rosewood Hotel and K11 ARTUS Serviced Apartments.
Property opportunities in Hangzhou and Shanghai — hubs for financial and technology talents —also are on their top agenda, she said.
For example, this month, New World Group has acquired land in the central Huaihai area of Huangpu district in Shanghai valued at 4.1 billion yuan, a move that further expands the K11-centered commercial real estate layout in the metropolis.