Ecological cooperation key to EU-China ties in post-pandemic world
By Adriel Kasonta | China Daily | Updated: 2020-08-26 08:01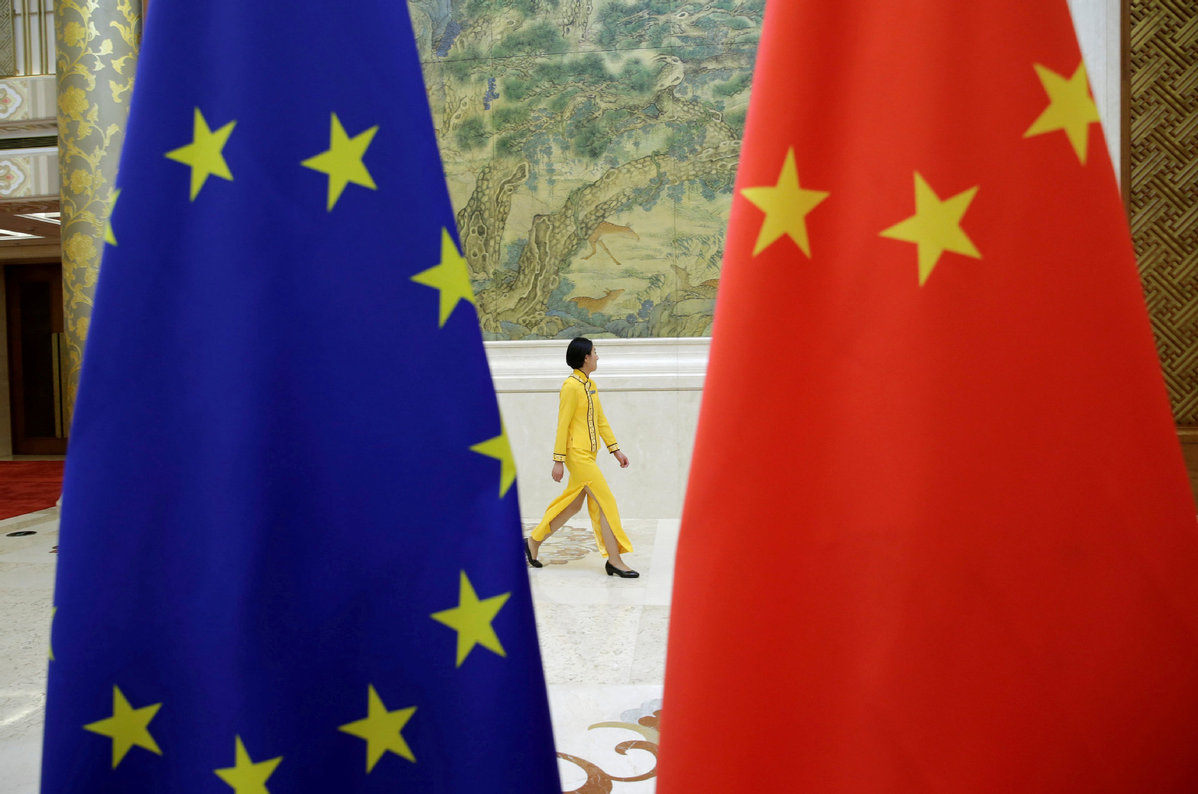 As the effects of the COVID-19 pandemic are felt all over the globe, the world economy is facing unprecedented challenges comparable to the Wall Street crash of 1929. While the International Monetary Fund predicts the eurozone GDP to contract by 10.2 percent in 2020 and bounce back with 6 percent growth in 2021, the disruption of supply chains have exposed the European Union's vulnerability and dependency on resources coming from outside the bloc.
In China, the pandemic caused an invariable extension to the Chinese Lunar New Year holiday, which had a profound impact on the country's economy. The aviation and tourism sectors were shut down completely, and cultural activities cancelled for weeks, while sectors such as energy, oil and gas, as well as automotive industries were severely hit.
With food and beverage, retail, real estate, and travel industries being hit hardest, the numbers people in these sectors who have either been furloughed or lost their jobs are becoming clearer.
In the case of Europe, the European Green Deal became its new growth strategy, with the EU's Sustainable Finance Action Plan and the Paris-aligned Benchmark and the Taxonomy expected to channel private capital into environmentally sustainable investments and unlock the full potential of capital markets to achieve the climate goals.
Interestingly, the same vision is shared by the leadership in Beijing.
"Lucid waters and lush mountains are invaluable assets." This line put forward by Chinese President Xi Jinping in 2005 when he was the Party chief of Zhejiang province has evolved into a guideline for the country's quest for a greener future through sustainable development.
Liu Shijin, deputy director of the economic committee of the National Committee of the Chinese People's Political Consultative Conference, recently said green development is pivotal to revive the pandemic-hit economy and the country's high-quality development, adding that China should incorporate the notion into its "new infrastructure" drive, prioritize the development of renewable energy, and energize investment and consumption related to the green sector.
Over the past few years, China has adopted more innovative financing models to achieve sustainable development. It has further developed its green bond market, established a national green development fund and launched a national carbon market.
The National Green Development Fund Co. Ltd., which became operational last month with a total registered capital of 88.5 billion yuan ($12.75 billion), is aimed at supporting areas such as pollution control, conservation of energy and resources, green transportation and clean energy.
Since German Chancellor Angela Merkel announced in January that climate change would be a major agenda item at a key EU-China summit initially scheduled for September, and with the UN Climate Change Conference in Glasgow, Scotland and the UN biodiversity talks in China later this year, as well as the summit in Leipzig, Germany, between the EU and China currently on hold, the vision to rebuild the global economy in a more sustainable manner has become more pertinent than ever.
Notably, EU foreign policy chief Josep Borrell called climate action "even more important in the post-COVID-19 world" during a news conference in June, after speaking with Chinese State Councilor and Foreign Minister Wang Yi. "We will have to 'build back better'-all of us," Borrell said. "We all need to seize this opportunity to transform our economies and societies in a green and sustainable way."
In late May, European Commission president Ursula von der Leyen proposed a €750 billion ($886 billion) fund to revive the EU's economy, with 25 percent earmarked for climate action. The proposal followed a joint statement from Merkel and French President Emmanuel Macron, who called for the EU to base its recovery measures on the European Green Deal, a sweeping set of proposals to make the continent carbon-neutral by 2050.
With four of the five major risks listed in the World Economic Forum's 2020 Global Risks report being of environmental nature (climate change, biodiversity loss, extreme weather and water crisis), restoring our damaged environment and minimizing further damage through investing in environmentally-friendly technologies and industries that can change our mode of economic growth is a must.
In this regard, the pandemic and the United States' decision to exit the Paris Agreement provide a unique opportunity to achieve this goal through strengthening EU-China cooperation, in order to emerge stronger after the pandemic, and lay a solid foundation for building an "ecological civilization".
The author, former chairman of the International Affairs Committee at the Bow Group think tank, is a London-based foreign affairs analyst and commentator, and founder of AK Consultancy.
The views don't necessarily reflect those of China Daily.