Domestic consumption set to get renewed impetus
By LI XIANG | CHINA DAILY | Updated: 2020-08-26 08:44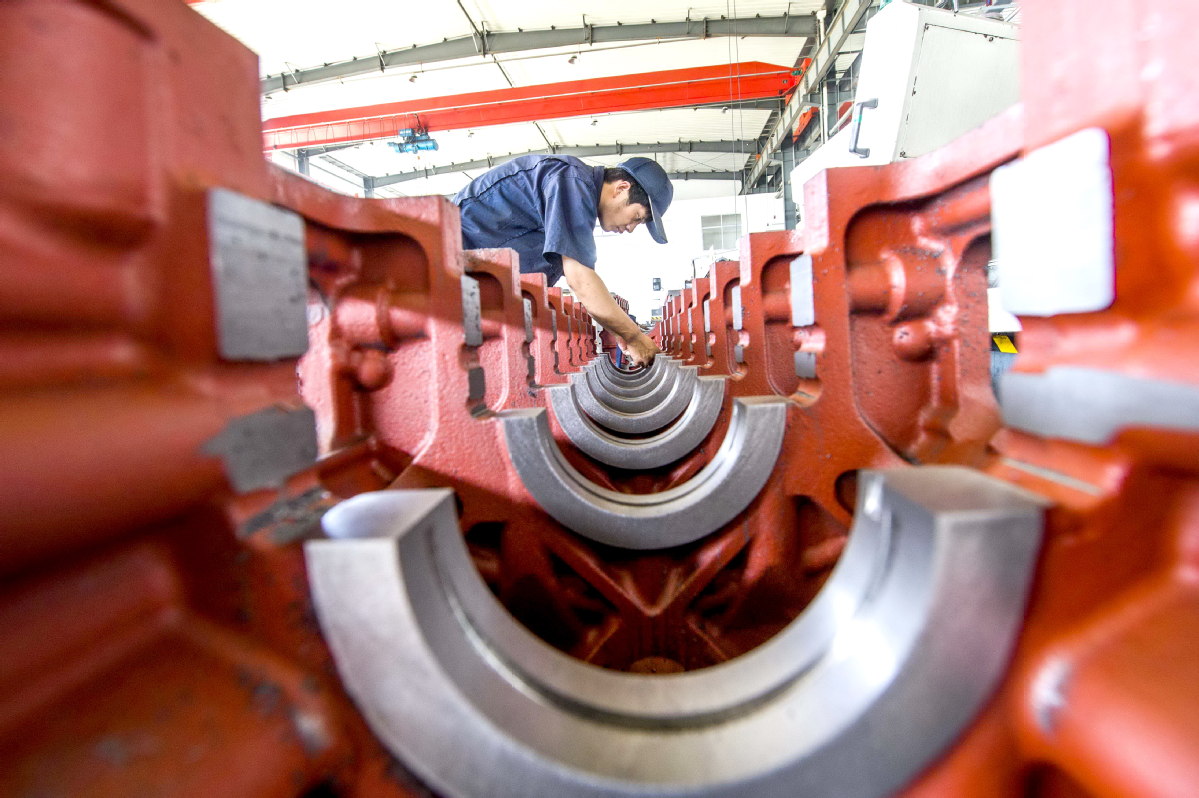 Nation to sustain economic growth through further opening-up and innovation efforts
Boosting domestic demand, fostering new growth drivers through scientific and technological innovation, and increasing national competitiveness through further reform and opening-up will be China's strategic goals as policymakers are drafting the nation's next five-year development plan, experts said on Tuesday.
Their comments came after President Xi Jinping delivered a speech on Monday at a symposium to invite suggestions and opinions from economists and experts for China's 14th Five-Year Plan (2021-25).
The dual-circulation development pattern recently proposed by the top leadership has been viewed as China's response to address the rising domestic and external challenges and uncertainties. The country's future policy will likely underscore two strategic goals that are boosting domestic consumption and investment and cultivating new growth drivers by upgrading its industrial sector and supply chains, said Xu Hongcai, deputy director of the economic policy committee of China Association of Policy Sciences.
Xu said that pursuing high-quality development and deepening the supply-side structural reform will continue to be China's policy priorities in the coming years.
"Implementing the development policy will also involve spurring innovation in core technology and improving the country's social and economic systems. It will also require deeper reform to stimulate the vitality of market players, optimize the roles of State-owned enterprises and further expand the country's middle-income population," he said.
At the symposium on Monday, Xi said that the domestic market will play a greater role in driving the country's economic growth and the potential of the domestic demand will continue to be unleashed and therefore the country should continue with the strategic direction to push supply-side structural reform and expand domestic demand.
The president also called for technological innovation to bolster new growth drivers for high-quality development and urged more efforts to raise the capacity for independent innovation and for faster progress in key cutting-edge technologies.
Meanwhile, China will continue to open its market to foreign companies and investors as Xi pointed out that China's status in the world economy will continue to rise and its ties with the world economy will be closer. Moreover, China will offer wider market opportunities for other countries and it will become a huge magnet for international commodities and resources.
"The emphasis on domestic market and demand is meaningful as China's economic development has entered a new phase. But it does not mean that the country will give up the external markets," said Huang Yiping, deputy dean of the National School of Development at Peking University.
Huang said that consumption will be a bright spot to drive China's future growth and such a trend is meaningful for both domestic and foreign companies.
"China's long-term consumption potential is vast and the country's savings rate is decreasing while consumption rate is rising. The country is already the world's largest retail market. Even if it grows at a slower pace, it will still be the fastest-growing market in the world," Huang said.
In his speech at the symposium on Monday, Xi acknowledged that China still faces an acute problem of unbalanced development, the country's innovative ability does not meet the requirements of high-quality development and gaps between urban and rural development and income distribution are still relatively large.
Huang said that China will need to raise people's income, further improve social net coverage and address the unbalanced development between rural and urban areas to effectively unleash the country's consumption potential.