Ikea to cut prices of 250 items in China
By SHI JING in Shanghai | CHINA DAILY | Updated: 2020-08-27 08:53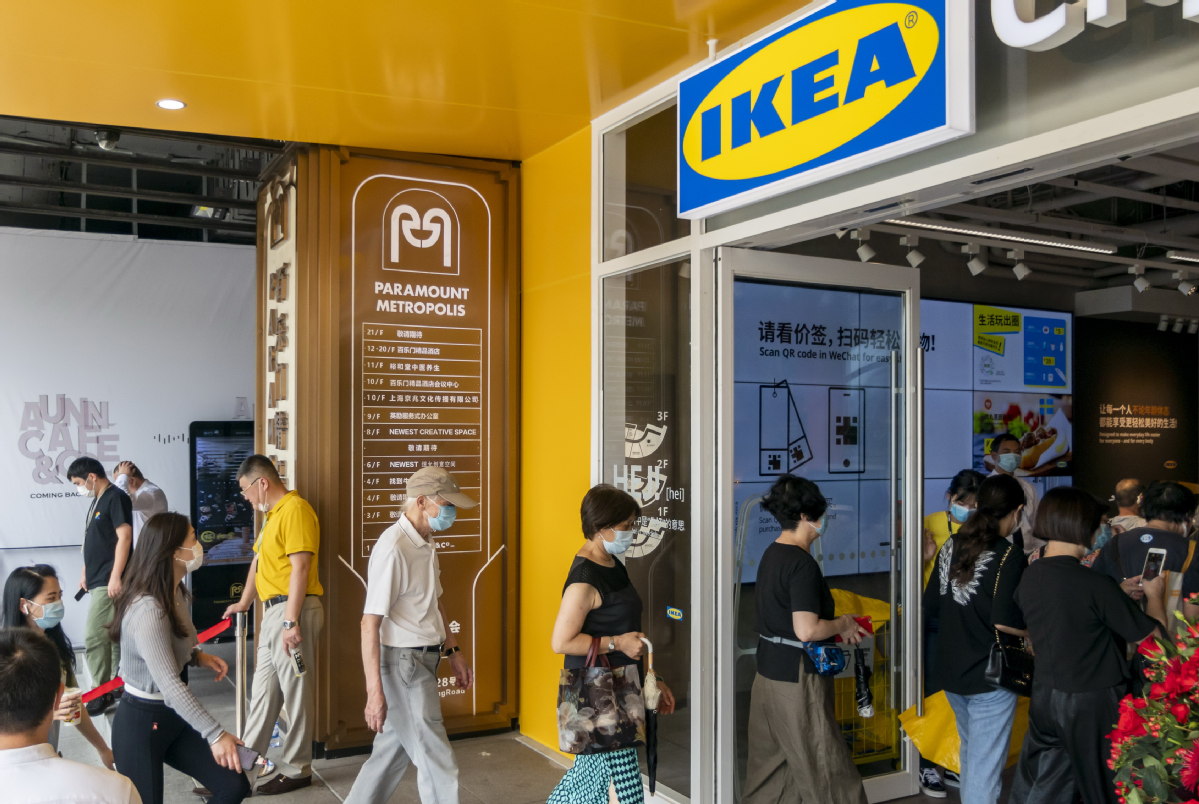 Ikea said on Wednesday that it will cut prices of 250 products, which account for about 5 percent of its total inventories in China, from Sept 1 as the Swedish furniture giant looks to further tap into the country's growing demand for quality lifestyle products.
The company said it was well geared up to embrace opportunities from the expected rapid growth of the furniture industry in China.
Zhang Lina, vice-president of Ikea China, said the price reductions will lead to cost savings of about 200 million yuan ($29 million) for Chinese consumers. At the same time, the firm will also launch 2,000 new products in China for the 2021 fiscal year, with 700 having sustainable or eco-friendly characteristics, said Zhang.
The company will have a green approach to deliveries in China. While Ikea uses new energy vehicles in five Chinese cities for deliveries at present, it will have all its goods delivered by NEVs in 17 Chinese cities from next year, said Liu Rui, vice-president of Ikea China.
Zhang said the new pricing policy and the company's increasing emphasis on sustainable development are efforts to gauge the changing demands of Chinese consumers, which have become more noticeable since COVID-19 epidemic.
"On the one hand, Chinese consumers are showing more preference for products with high cost. On the other hand, their pursuit of consumption upgrade in expenditure on daily necessities has remained unchanged," she said.
Global consultancy KPMG said in a recent report that 51 percent of the 1,027 Chinese respondents in a survey considered high cost as the top priority when they make a purchase decision.
Bruno Lannes, China partner of global market consultancy Bain &Co, said the trend of Chinese consumers focusing more on cost started to take shape in 2019 and the trend has become more noticeable after the COVID-19 epidemic.
But analysts from Shenzhen-based market consultancy ASKCI said Chinese consumers' demand for lifestyle products will increase as they have stayed at home for a long period due to the epidemic. The momentum is expected to carry on and the Chinese furniture industry will see exponential growth in the second half of the year, they said.
Ikea opened seven new stores in China over the past 12 months, a pace unprecedented, said Francois Brenti, a vice-president of the company in China. It opened a smaller scale Ikea store in central Shanghai last month. According to Brenti, the company will open more such stores in the first-tier Chinese cities and in the Guangdong-Hong Kong-Macao Greater Bay Area. More traditional stores that are usually located in the exterior areas of cities will be opened in Fuzhou, Kunming, and Nanning, he said.
In March, the company launched an online flagship store on e-commerce platform Tmall, with the number of online followers exceeding 1 million in a week's time.
To fuel the rapid growth of Ikea in China, it will add at least 2,000 new jobs in the country, mainly to help build the new stores and better serve the company's digitalization strategy, said Brenti.