Infrastructure investment offsets economic impact of virus pandemic
By Wang Keju | China Daily | Updated: 2020-08-28 08:53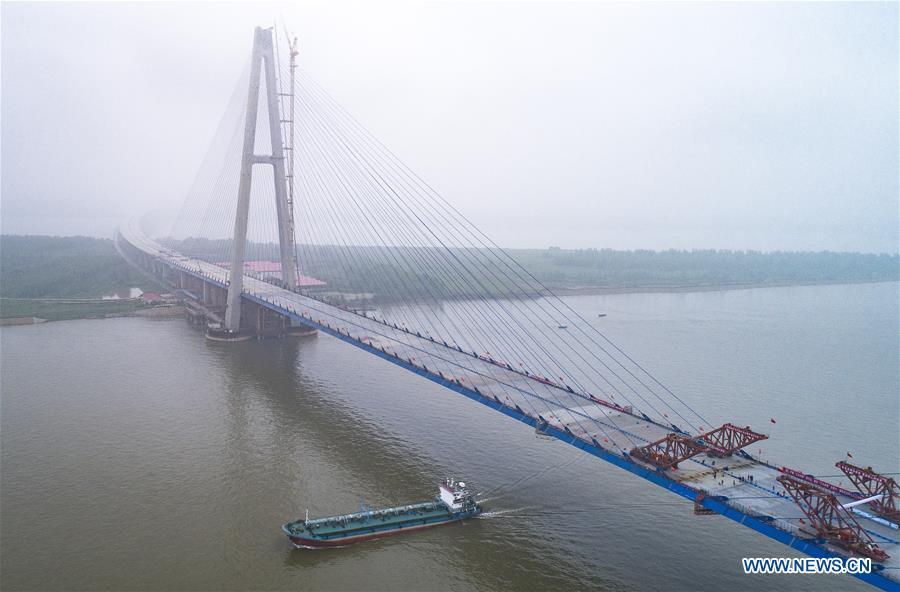 China's fixed-asset investment in transport infrastructure climbed 9.4 percent in the first seven months of this year to nearly 1.8 trillion yuan ($260 billion), helping mitigate the economic impact of the COVID-19 pandemic, according to the country's transport authority.
"The nearly double-digit investment surge is very rare in recent years," Sun Wenjian, spokesman for the Ministry of Transport, said at a news conference on Thursday, adding that the growth rate of the first seven months was 3.4 percentage points higher than the first half of this year.
In line with the country's efforts to expand infrastructure investment to tide over the challenges brought by the coronavirus, transport authorities have been accelerating project assessments and approvals and pushing the resumption of production, he said.
Sun also noted that the country's transportation investment has marked positive growth for four consecutive months since April, with the growth rate in the provinces of Shandong, Hunan and Yunnan exceeding 20 percent.
In Shandong, the annual transportation infrastructure investment is expected to reach a record 231 billion yuan, surpassing the 184 billion yuan planned for the year. During the January-July period, the province completed about 60 percent of the annual target, he added.
Hunan has also been striving to kick off construction of 15 expressways with a total of 1,243 kilometers-more than the sum of the previous four years, Sun said.
"It shows that transportation infrastructure construction plays a major role in offsetting the blow caused by the pandemic and promoting economic and social development," he said.
Sun said the country's investment in roads and waterways totaled over 1.35 trillion yuan during the period, up 12.1 percent from a year earlier, accounting for over 75 percent of the annual target set for this year.
The construction of 232 key transport projects, each worth over 10 billion yuan, had been restarted by the end of June, according to the ministry.
Construction projects such as the Qipanzhou Yangtze River Highway Bridge and Qingshan Yangtze River Bridge in Hubei province, the region hardest hit by the coronavirus in China, swiftly resumed construction once the epidemic was subdued, greatly contributing to Hubei's economic and social development, he said.
With the resumption of economic activities and social life, passenger trip volume has seen an upturn after the epidemic-induced setback and registered 890 million passenger trips in July, about 58 percent of the average level last year, he said, adding that 4.12 billion metric tons of commercial freight were handled, up 2.9 percent.