Robots help upgrade shopping malls
By Ma Si | chinadaily.com.cn | Updated: 2020-09-04 16:53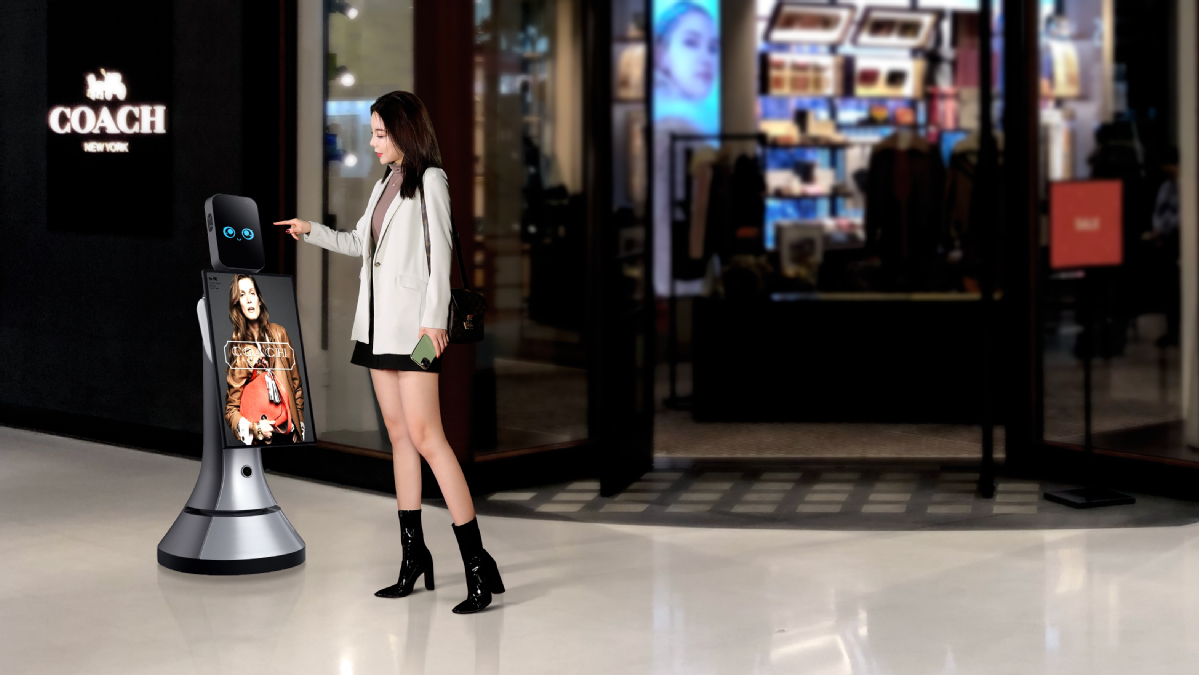 Robots are playing a bigger role in helping to upgrade shopping malls, which are working hard to cater to young consumers' evolving shopping preferences.
Chinese tech company Cheetah Mobile, for instance, has deployed more than 7,000 robots in nearly 1,000 shopping malls and markets across 32 cities in China, as it aims to use robotics' big data to improve the efficiency of offline economies.
Its robots deployed at shopping malls are named AiM, and they can recognize consumers via facial recognition, attract consumers to retail stores via voice interaction, assist in mapping navigation, collect consumers' feedback, and send out coupons, Cheetah Mobile said.
Such functions can help shopping malls and retail stores to better target consumers and improve marketing efficiency, the company added.
According to big data analysis offered from Cheetah Mobile's robotics, young people born in the 2000s account for about 30 percent of the traffic in shopping malls, while people born in the 1980s and those born from 1995 to 1999 together account for about 40 percent of the traffic in shopping malls. They have different shopping preferences compared with their predecessors.
Research from CBRE, a commercial real estate service firm, found that physical stores, including shopping malls, are no longer just shopping channels; they must upgrade themselves into experiential places, service centers, communication scenarios and more.
Shopping malls are strengthening the creation of a more coordinated consumption ecosystem, and are continuously optimizing space utilization and flexible space layouts, CBRE said.