Long-awaited Mulan makes its debut on Disney Plus
By Liu Yinmeng in Los Angeles | China Daily Global | Updated: 2020-09-07 09:35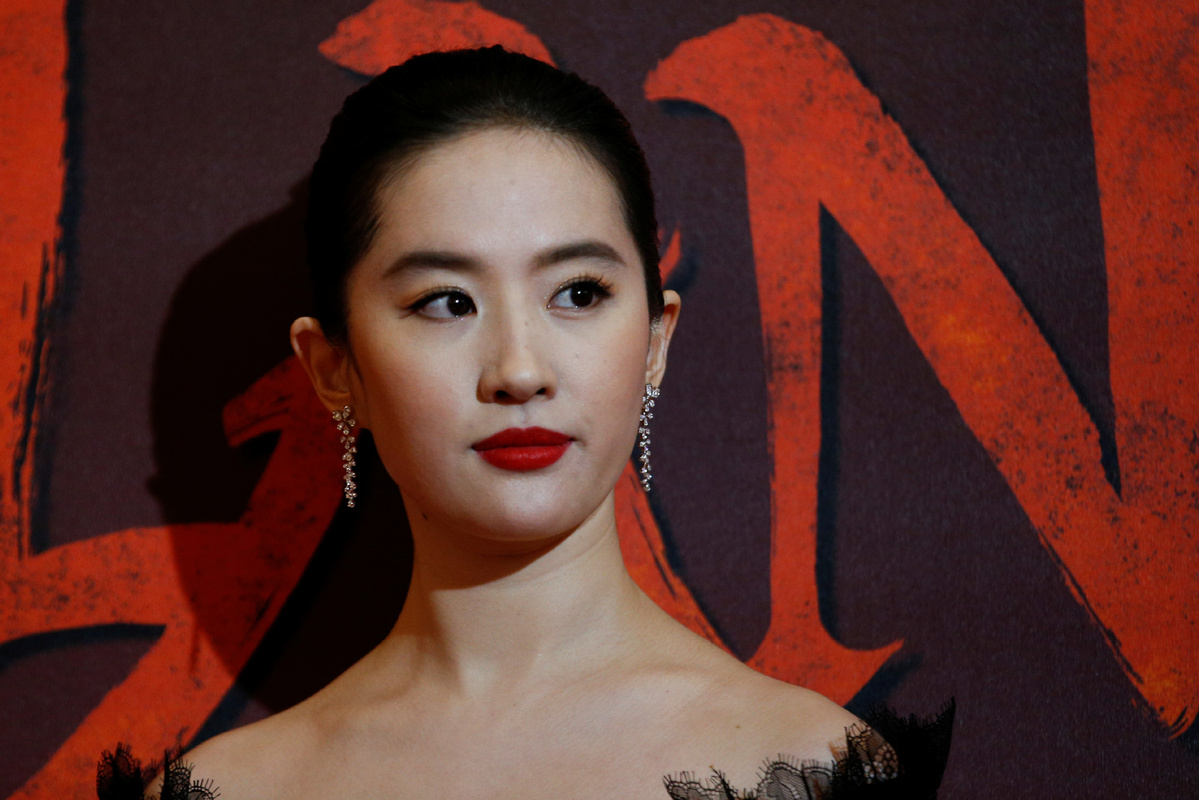 After its premiere in theaters was postponed multiple times due to the COVID-19 pandemic, Disney's highly anticipated Mulan, a live-action update of the media giant's 1998 animated classic, finally hit Disney's streaming platform on Friday.
The $200 million film is available to viewers for a $30 premium purchase on Disney Plus (with an existing subscription), and will be released to all of the platform's subscribers for free starting on Dec 4.
While the film is initially skipping theaters in the United States, Disney's 2020 nonmusical iteration of its 1998 classic will grace big screens in some international markets, including China, where its release in cinemas has been set for Sept 11, Disney said.
Mulan, directed by New Zealand director Niki Caro, has a majority-Chinese cast including stars such as Liu Yifei and Gong Li, as well as Donnie Yen, Jet Li, Yoson An and Tzi Ma.
The film is based on the Chinese folk song Ballad of Mulan. Set during the Northern Wei Dynasty (386-534), it tells the tale of a young woman who disguised herself as a man to take her aging father's position in the army.
It promises to be a more realistic interpretation of Chinese history and culture than its animated predecessor, which took the form of a musical comedy and included comic relief elements, such as a talking dragon.
"Some American fans will be disappointed that there are no comic characters like Eddie Murphy's Mushu dragon, but Chinese audiences will appreciate the elimination of such characters, since for some it trivialized and mocked an important cultural icon," said Stanley Rosen, a political science professor at the University of Southern California and an expert on Chinese films.
"In that sense, the earlier film worked better for children, while the new film works better for adults," he said.
Rebecca Fannin, founder of Silicon Dragon Ventures, said the movie appears to be tailor-made for Chinese audiences, with "a Chinese heroine fighting for her country".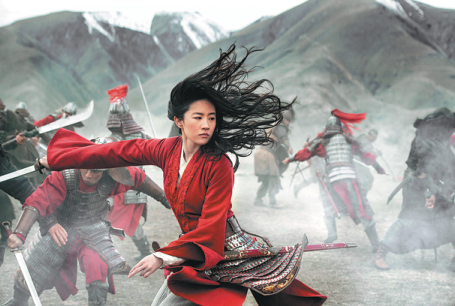 Despite its critical acclaim, the original Disney animated movie, which drew $304 million worldwide at the box office, did not resonate well with Chinese audiences, many of whom dismissed it as too Westernized.
The new film, however, was crafted to target the Chinese market, which is the world's second-biggest movie market. The film places much greater emphasis on traditional Chinese values, such as duty to family, some critics said.
Rosen said the film "definitely was made to appeal to Chinese audiences, with stars like Gong Li and Donnie Yen." But it was also made for an international audience, with a theme of female empowerment, great cinematography and action scenes, he added.
The film's release elicited an emotional response on Twitter, with many people praising the live-action remake for its depiction of female strength.
Reviews of the movie in the Chinese market were mixed, with users on Douban, a popular Chinese movie review website, rating the film 4.9 out of 10. A user named Kunlee, who gave the film 7 out of 10, wrote: "The martial art choreography and the avalanche scene are particularly well done."