Czech firms in trip to Taiwan to be excluded
By CAO DESHENG | chinadaily.com.cn | Updated: 2020-09-10 15:16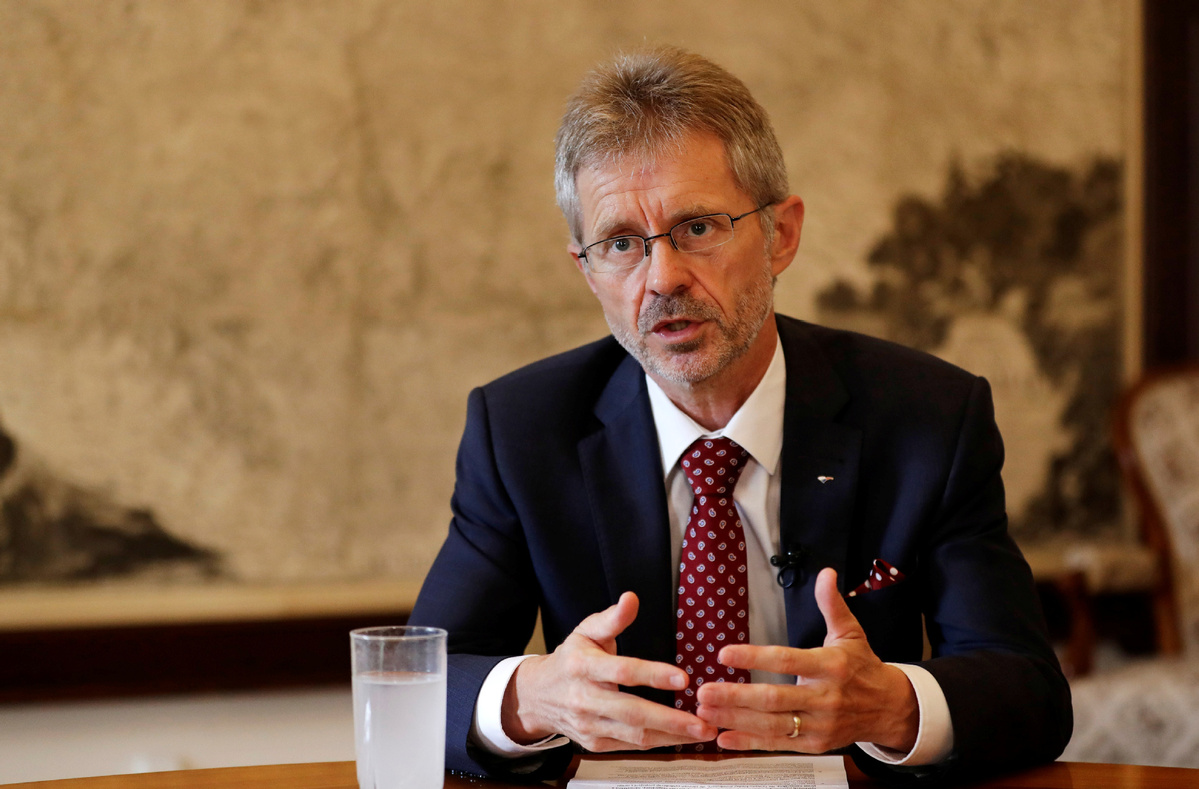 Those in delegation led by speaker of Senate also to be banned, sources say
China will not allow enterprises that accompanied Czech Republic Senate Speaker Milos Vystrcil on his recent visit to Taiwan to enter its market, sources familiar with the matter told China Daily on Thursday.
The country will not work with the enterprises, and all the individuals involved in the delegation led by Vystrcil that visited Taiwan will be banned from entering China, they said.
Vystrcil led a 89-member delegation from the Central European country's political, business, artistic and academic circles on the trip from Aug 30 to Sept 4, according to the Associated Press.
China opposes official exchanges in any form between other countries and Taiwan, which is an inalienable part of Chinese territory.
During his visit to Germany last week, State Councilor and Foreign Minister Wang Yi said China will make Vystrcil and the anti-China forces behind him "pay a heavy price for their shortsighted behavior and political opportunism".
Calling Vystrcil's Taiwan trip an "overt provocation" against China, Wang said challenging the one-China principle over the Taiwan question is a way to antagonize the 1.4 billion Chinese people and is treachery.
Song Tao, minister of the International Department of the Communist Party of China Central Committee, also expressed strong condemnation on Wednesday toward Vystrcil's visit to Taiwan, saying it grossly interfered in China's internal affairs and seriously undermined the political foundation of China-Czech ties.
During a videoconference with Vojtech Filip, deputy speaker of the Czech Republic's Chamber of Deputies and chairman of the Communist Party of Bohemia and Moravia, Song said China welcomes the positive remarks of politicians in the Czech Republic, including Czech President Milos Zeman, about the incident.
He expressed hope that the Czech people would make a clean break with Vystrcil and his followers, adhere to the one-China principle and take concrete actions to uphold Sino-Czech ties.
Filip told Song that Vystrcil's Taiwan visit was only the personal behavior of a small minority of people in the Czech Republic, and that they do not represent the Czech public and will not influence the country's policy toward China.
The majority of the Czech people actively support strengthening friendship and cooperation with China, he added.
Zeman said on Sunday that he has no sympathy for Vystrcil's trip to Taiwan and called his behavior "boyish provocation."
Speaking to local Prima TV, Zeman said he will no longer invite Vystrcil to high-level foreign policy meetings as a result of the trip.
"Those who do not follow the rules of the game cannot play the game," Zeman said.
Also on Sunday, Czech Prime Minister Andrej Babis criticized Vystrcil, saying he violated the one-China principle and mixed politics with business.