Tianjin signs Italian Style Town deal
By Yang Cheng in Tianjin | China Daily | Updated: 2020-09-11 07:25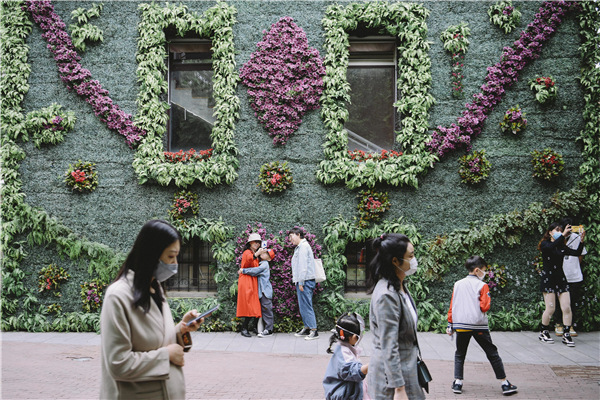 The administrative committee of the Italian Style Town, an area, as the name suggests, with more than 100 Italian-style villas built in the early 1990s in the North China city of Tianjin, recently inked an agreement with the urban planning consultant authority from the Campania region in Italy, to renovate the historical town.
Some urban renovation opportunities in the city also lured interest from other Italian experts.
Alessandro Panchi, secretary-general of the Roma Architect Organization, expressed that the organization is home to 1,800 Italian architects, who are also willing to join hands with the city's urban planning renovation.
Franco Amadei, Italian cultural counselor, says: "Italy, with its strong reputation in design and art, has a rich history in urban planning and urban design with Tianjin. This year marks the 50th anniversary of the establishment of diplomatic relations between China and Italy, and the pandemic has not hampered the cooperation between the two countries."
During the seventh Tianjin Design Week in June, many Italian designers sent video messages, expressing their hope to come to Tianjin after the pandemic as soon as possible.
Echoing him, Wang Zhenliang, a renowned history expert in Tianjin and a professor with Tianjin Normal University, says he is now writing a book highlighting the coastal city's connections with Italy and some impressive stories from local celebrities, politicians and artists, which happened in the Italian Style Town.
Wang says that "in 1902, the area with 514,000 square meters became the Italian concession and some Italian officials joined the urban planning and construction for the area. In 1914, the first modern tarmac road was built by Italy".
The area has since then become a quality villa area for leading personnel in China, including more than 10 renowned water-resource experts in China, the country's top reformer and educator Liang Qichao (1873-1929), leading dramatist Cao Yu (1910-1996) and atomic scientists, just to name a few.
Liang wrote a book recording the three outstanding founders of Italy, during his study tour in Italy in the early 1900s while he indicated that his thought was deeply influenced by Italian thinker Camillo Benso Conte Cavour.
One of Cao's dramas, Yuanye, or The Wilderness, was broadcast at the 38th Venice International Film Festival in 1981, and was honored as outstanding film by the Italian Film Art Association.