New English guidebook tells Hainan's story
chinadaily.com.cn | Updated: 2020-09-11 09:00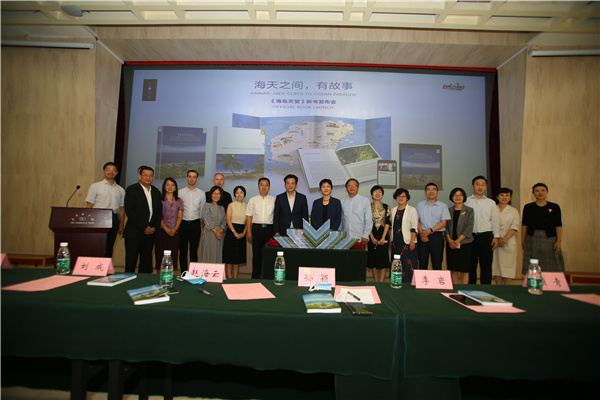 A new guidebook showcasing Hainan, China's southernmost province, to English-speaking readers was launched on Sept 9 at The Commercial Press head office in Beijing.
Produced by the award-winning international team of writers and editors behind The World of Chinese, this book Hainan: Jade Cliffs to Ocean Paradise dives deep into the natural, cultural and humanistic sides of an island lately associated with retirees and real estate.
"Most travel guides stop at telling you where to visit and how," said Chu Dandan, chief editor of The World of Chinese, at the book's launch event. "Our book tells you why you should visit." What moves readers are "more than just sea and coconuts," Chu said, "but the people and the stories in between."
From Hainan's famous beach resorts to its backcountry interior, the book's writers traversed the province in search of little-told tales—trekking its primeval hills and rainforests, sipping tea and coffee with locals, visiting the homes of fishermen and ethnic minorities and discovering the passions of marine archaeologists, conservationists and surfers.