Sino-Russian ties vital amid turbulence, FM stresses
By Cao Desheng | China Daily | Updated: 2020-09-18 08:00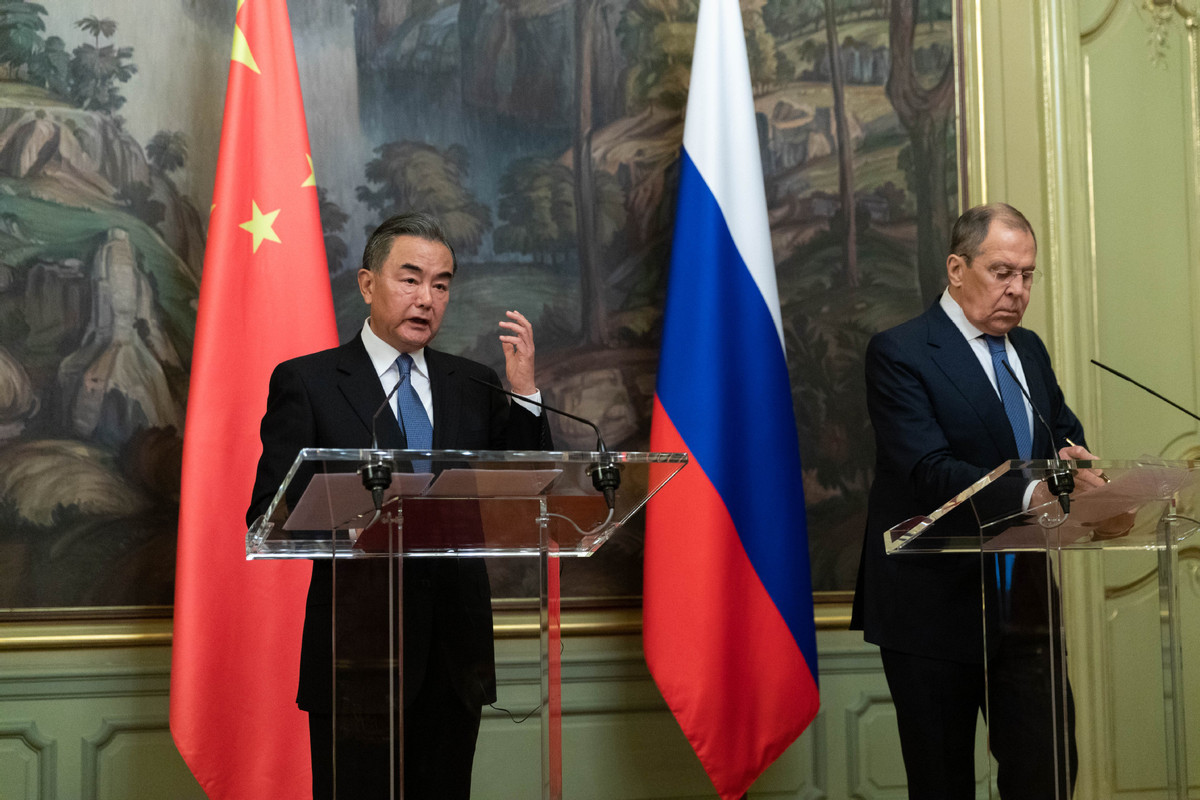 A strong China-Russia relationship has even greater significance in sustaining regional and global peace and security at a time when the world is undergoing turbulence and changes, State Councilor and Foreign Minister Wang Yi said.
Wang made the remark in an interview with Xinhua News Agency on Wednesday when concluding his seven-day trip to Russia, Kazakhstan, Kyrgyzstan and Mongolia. He also attended a meeting of foreign ministers of Shanghai Cooperation Organization member countries in Moscow.
Wang said the international community is being tested by the battle between multilateralism and unilateralism as well as between cooperation and confrontation.
Some countries have conducted acts of unilateral bullying, wantonly interfered in the internal affairs of other countries, and tried to contain China and Russia, undermining the security and stability of the surrounding areas of the two countries, he said.
The two countries' friendship is unbreakable and their strategic cooperation will not change due to the influences of the external environment, he added.
Wang's comment came as China and Russia vowed to safeguard the strategic stability of the international order, while the world is challenged by rising unilateralism and protectionism, as well as the novel coronavirus.
In a joint statement released on Sept 11 by Wang and Russian Foreign Minister Sergei Lavrov in Moscow, the two countries stated that they, as permanent members of the United Nations Security Council and countries with nuclear weapons, play a special role in upholding global strategic stability.
They will further enhance strategic mutual trust, strengthen strategic coordination and jointly safeguard regional and global strategic stability, the statement said.
Wang said that the statement explained the two countries' common positions on almost all international issues. China and Russia have become important stabilizing forces in the current international situation, he added.
With regard to the future focus of China-Russia cooperation, Wang said that the two countries will unwaveringly develop their relations, strengthen joint efforts in supporting global efforts to fight the COVID-19 pandemic, enhance innovations in cutting-edge technologies and defend international justice and equity. "China and Russia should be examples of major countries living in harmony," he said.
"It is imperative to maintain a constructive and cooperative relationship between major countries for solving global issues. The Cold War mentality and zero-sum game go against the trend of the times of peace, development and cooperation, and cannot be supported or be sustainable."
Observers said that, when the US pursues unilateralism and disregards the norms and rules governing international relations, cooperation between China and Russia to safeguard the international order is all the more important.
Li Haidong, a professor of international relations at China Foreign Affairs University, said that China and Russia share responsibilities and the need to uphold the basic principles of international relations.
While the US has become a big threat to global stability and created increasing insecurity, China and Russia have cooperated to promote global stability, Li said.
Victor Larin, an academician and principal researcher at the Russian Academy of Sciences, said in an article published by the Global Times newspaper that the US called Russia and China "strategic competitors" and resorted to various means and methods in order to not only weaken them, but also actively impede their development.