China issues white paper on its armed forces' participation in UN peacekeeping operations
chinadaily.com.cn | Updated: 2020-09-18 10:02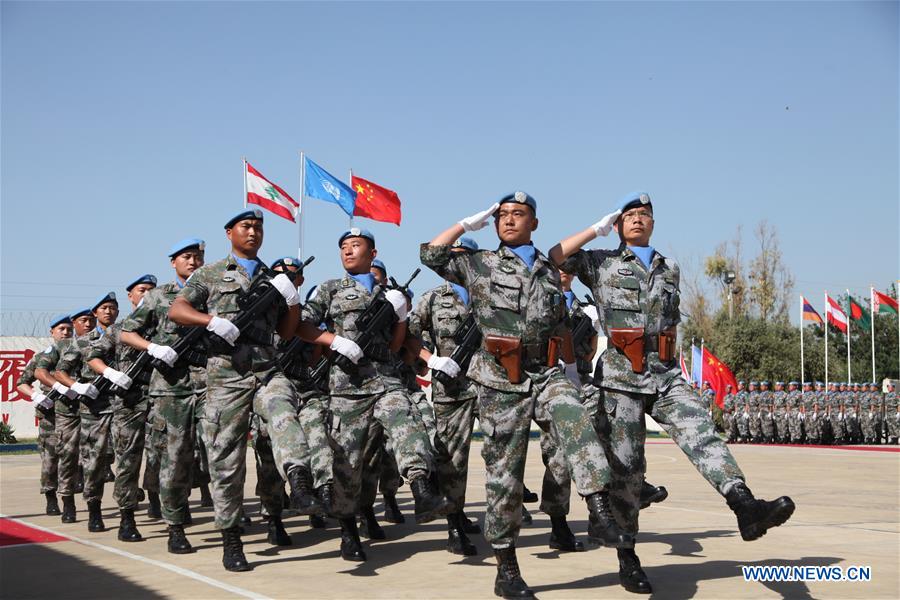 China released a white paper on the participation of the country's armed forces in the United Nations (UN) peacekeeping operations on Friday.
The white paper, titled "China's Armed Forces: 30 Years of UN Peacekeeping Operations," was released by the State Council Information Office.

Here are the highlights:
- China's armed forces have sent over 40,000 peacekeepers to 25 United Nations peacekeeping missions over the past 30 years. The peacekeepers have faithfully performed their duties and made a positive contribution to world peace and common development.

- Since China first dispatched personnel to United Nations peacekeeping operations (UNPKOs) in 1990, the Chinese peacekeepers have become a key force in UN peacekeeping over the past 30 years.

- Chinese military peacekeepers have left their footprints in over 20 countries and regions including Cambodia, the Democratic Republic of the Congo (DRC), Liberia, Sudan, Lebanon, Cyprus, South Sudan, Mali and the Central African Republic.

- China's armed forces participate in the UNPKOs for the following reasons: the pursuit of peace is in the genes of the Chinese nation; the Chinese people care about the well-being of humanity; serving the people is the fundamental purpose of the people's armed forces; China honors its responsibilities as a major country.
- Policy stances of China's participation in UN peacekeeping: uphold the purposes and principles of the UN Charter; follow the basic principles of the UN peacekeeping operations; champion the vision of global governance based on extensive consultation, joint contribution and shared benefits; pursue common, comprehensive, cooperative and sustainable security; stay committed to peaceful means in settling disputes; build stronger peacekeeping partnerships.
- China has faithfully implemented the pledges it announced at a UN Summit to support UN peacekeeping.

- China has become the country with the largest number of standby peacekeeping troops of the most diversified profile.

- China has sent 25 rotations of peacekeeping engineer and medical units in 5 years.

- Over the past five years, China has provided 20 training programs to over 1,500 peacekeepers from more than 60 countries.

- China's peacekeeping helicopter unit has fulfilled multiple overseas high-risk tasks.

- China has established a China-UN Peace and Development Fund to support the UN efforts for peace and advance multilateral cooperation.

- China's armed forces have cooperated on peacekeeping with over 90 countries and 10 international and regional organizations.
- China will continue to fulfill its responsibilities as a major country, scale up support for and involvement in the UNPKOs, and join forces with other countries to promote a sound and reasonable UN peacekeeping reform.
- China supports improving peacekeeping system to address root causes of conflict.

- China will continue to build the 8,000-troop peacekeeping standby force and maintain a high level of preparedness.
Full Text: China's Armed Forces: 30 Years of UN Peacekeeping Operations