Around 900 health workers affected by coronavirus in Kenya
By Otiato Opali in Nairobi, Kenya | chinadaily.com.cn | Updated: 2020-09-18 17:02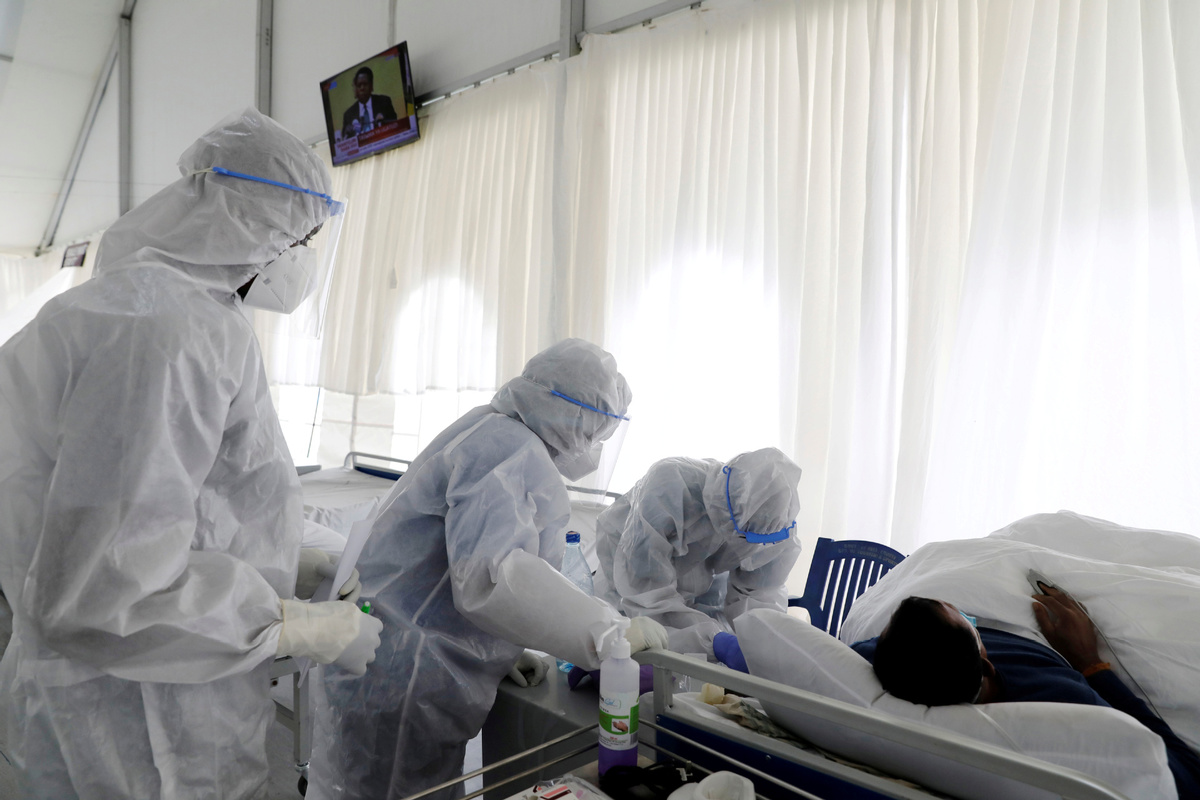 Sixteen health workers in Kenya have lost their lives to the coronavirus since the country reported its first case in March.
During a media briefing on Sep 17, Mercy Mwangangi, the chief administrative secretary in Kenya's Ministry of Health, said the 16 are among more than 900 health workers who have tested positive for the virus.
However, she reiterated the government's commitment to protecting all its front line workers by providing them with the necessary equipment to protect themselves as they went about their duties.
"The ministry continues to value the role that our healthcare workers play in executing patient safety and particularly in these times of COVID-19, without the invaluable support of our front line healthcare workers, we would not have managed to deal with the virus in the manner we have done so far," she added.
While making the revelation, Mwangangi added that by Sept 17 Kenya had recorded a total tally of 36,576 positive cases, 23,611 recoveries and 642 deaths.
The Kenyan government had previously pointed out it was inevitable that some healthcare workers would get infected with COVID-19 but infection was not a death sentence and that one stood a good chance of recovering from it.
According to Chibanzi Mwachonda, the Kenya Medical Practitioners, Pharmacists and Dentists Union acting secretary general, majority of these infections are from contact with infected patients, which further reinforces concern over the provision of adequate and quality personal protective equipment.
Mwachonda called upon the Kenyan government to liaise with county governments to employ more workers to reduce the workload, which could also increase the infection rate.
"When one works for about 14 hours just taking care of patients, more so the ones in intensive care unit, they risk getting infected. To manage the pandemic, we need an additional 1,000 nurses, 360 clinical officers, 527 laboratory personnel and 636 doctors," he said.
In a statement released in August, Matshidiso Moeti, WHO regional director for Africa, warned African countries of the threat posed by COVID-19 to health workers across the continent.
"The growth we are seeing in COVID-19 cases in Africa is placing an ever-greater strain on health services across the continent. This has very real consequences for the individuals who work in them, and there is no more sobering example of this than the rising number of health worker infections," Moeti said.
"One infection among health workers is one too many. Doctors, nurses and other health professionals are our mothers, brothers and sisters. They are helping to save lives endangered by COVID-19. We must make sure that they have the equipment, skills and information they need to keep themselves, their patients and colleagues safe," she added.