No need to get smart about sorting
By LI YANG | China Daily | Updated: 2020-09-21 07:18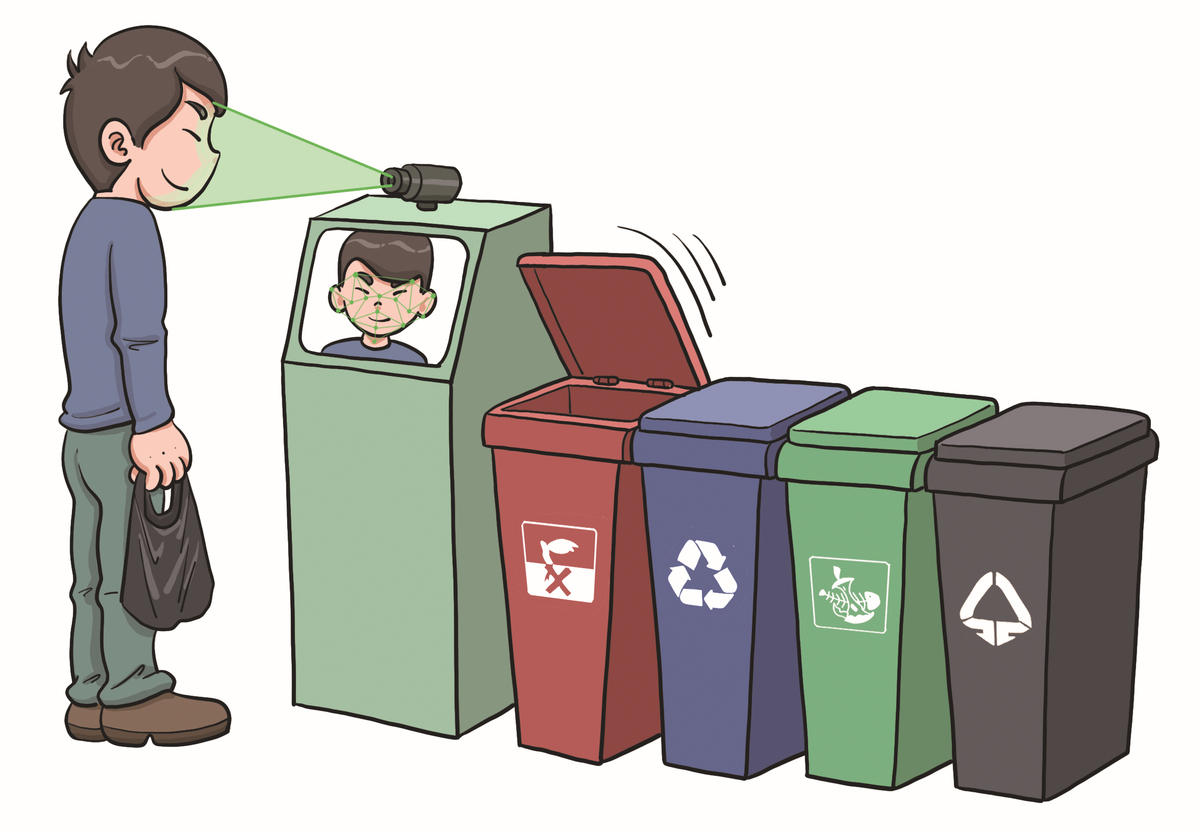 Trash cans using a facial recognition system have been launched in some communities in Beijing and Zhejiang province raising concerns that the technology is being overused.
The lids of the trash cans can be opened after the system identifies the users as being registered residents of the communities. The promoters claim that the "smart" trash cans will prompt the people to strictly abide by the domestic waste classification regulations, as their behavior will be monitored. But some argue the "smartness" may be going too far and is an abuse of people's privacy and may pose possible data leak risks.
People are willing to allow bio-data collection to ensure public security, but even so, the public security departments seem to be always on pins and needles whenever the public raises questions over their ability to protect data security after some incidents exposed loopholes in their management of people's data.
As the cases in Beijing and Zhejiang indicate, the "smart" trash cans are operated by the property management companies, rather the public security departments. So people have enough reasons to ask whether the property management companies have gone too far in using the technology to avoid littering, or broadly speaking, whether the use of facial recognition technology should be strictly controlled by the public security and industrial authorities.
The experience of some developed countries where domestic rubbish classification has been successfully implemented for years indicates it is not how smart the trash cans are that matters, but people's willingness to observe the rules.
Even if the advancement of technology can promote good governance, there must be a boundary for the use of the technology in governance as the harmful effects of some technological flaws can also be enlarged in the process.
Ethical reviews have become a must for most medical technologies and operations, and the same should be required when considering using technological therapies to treat some social and governance illnesses.
Technology is not a panacea to all the problems of modernization.
If you have a specific expertise and would like to contribute to China Daily, please contact us at opinion@chinadaily.com.cn , and comment@chinadaily.com.cn