Over 30 pct companies start campus recruitment: Survey
Xinhua | Updated: 2020-09-21 15:52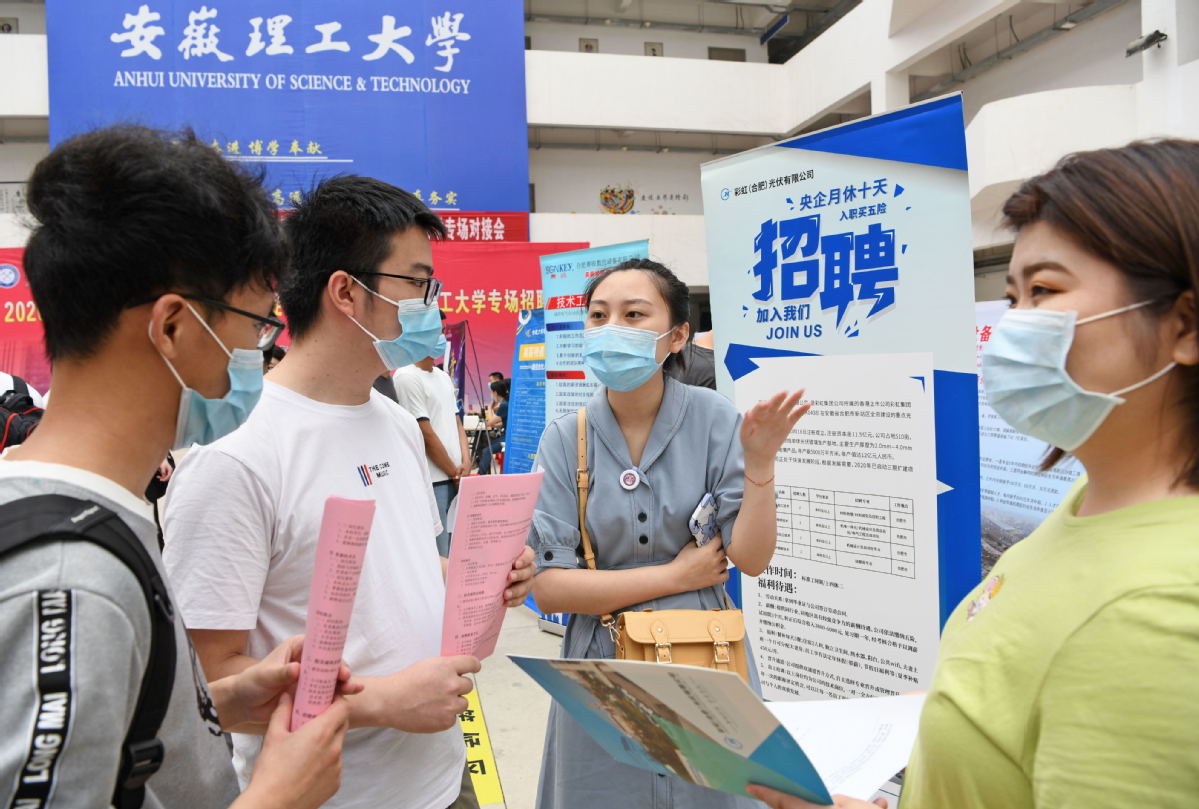 BEIJING -- About 33 percent of companies have started their autumn campus recruitments, with another 20 percent preparing, a recent survey showed.
Among the enterprises with recruitment plans, 42.6 percent saw a year-on-year increase in hiring, according to the survey conducted by Zhaopin.com, China's leading human resources service provider.
With the job market still recovering, it is a tough year for college students about to enter the labor market.
Engineering graduates were among the top earners, compared with their counterparts from other majors in 2019. Business administration, psychology and communication graduates were also well paid.
Those majoring in materials science and engineering, electronic science and technology, software engineering and other digitalization-related majors have become the favorites of enterprises in the competition for jobs, said Li Qiang, executive vice president of Zhaopin.com.
China's employment remained stable as the surveyed unemployment rate in urban areas stood at 5.6 percent in August, according to data by the National Bureau of Statistics.