Multilateralism 'not an option but a necessity': UNGA president
Xinhua | Updated: 2020-09-22 01:22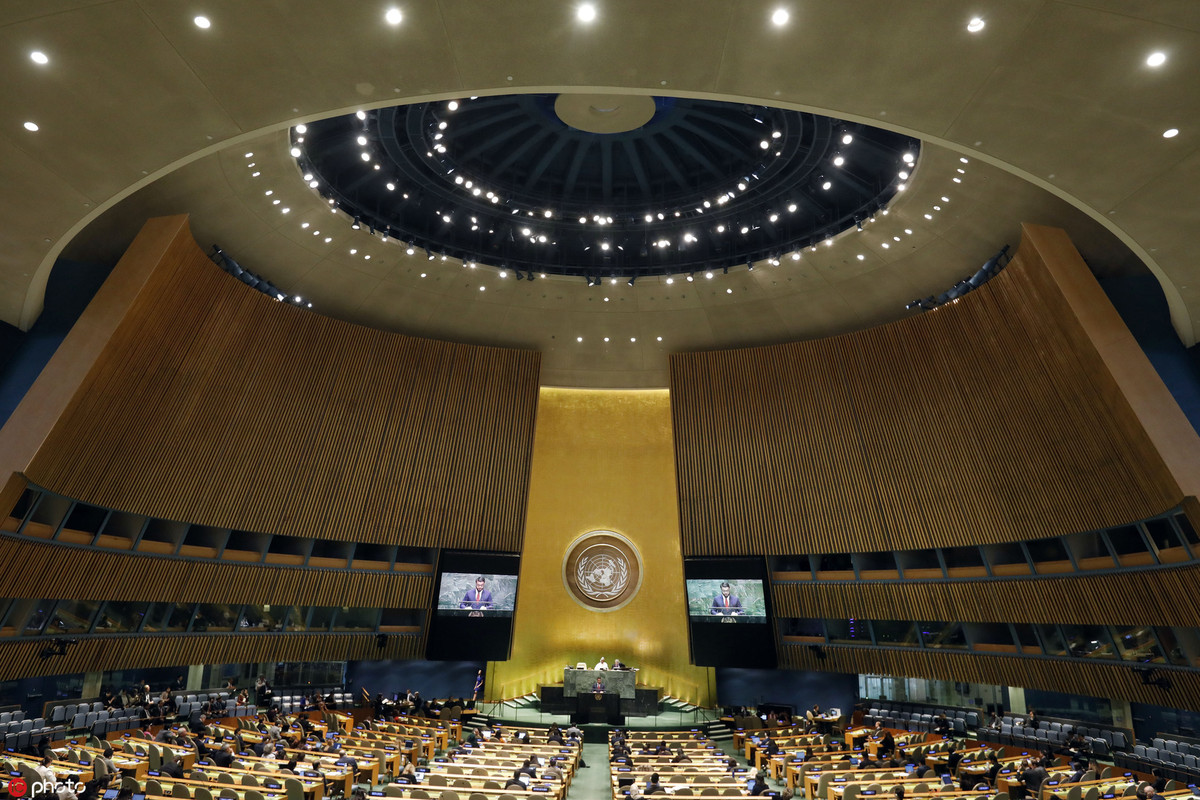 UNITED NATIONS - Volkan Bozkir, president of the 75th session of the United Nations General Assembly (UNGA), on Monday stressed the importance of multilateralism, calling for collective efforts for a better future.
"Multilateralism is not an option but a necessity as we build back better and greener for a more equal, more resilient and more sustainable world," Bozkir said in his opening remarks at a high-level meeting to commemorate the 75th anniversary of the United Nations.
He called for collective efforts and continued commitment from the member states to work together to strengthen coordination and global governance for the common future of present and coming generations.
"The United Nations must be at the center of our efforts," Bozkir said, noting "the world has changed in unimaginable ways" since the UN was established.
"We must support the United Nations to evolve into more agile, effective, and accountable organization, so it is fit for purpose and can deliver the future we want," said the UNGA president.
Noting "the United Nations is only as strong as its members' commitment to its ideas and each other," Bozkir emphasized that "it is now time to mobilize our resources, strengthen your efforts, and show unprecedented political will and leadership to ensure the future we want, and the United Nations we need."
"It is now time to act. I am taking the call for renewed global actions seriously," he said.