Stronger cooperation between Chinese and Western medicine urged
By Zheng Yiran | chinadaily.com.cn | Updated: 2020-09-22 10:56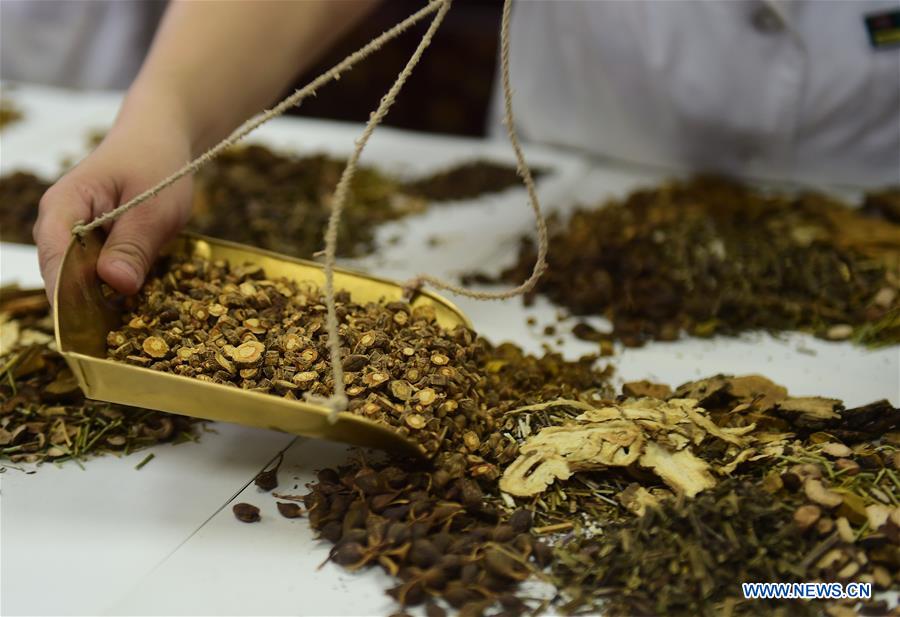 China's "dual circulation" development pattern, which takes the domestic sector as the mainstay while domestic and foreign markets complement each other, requires China's pharmaceutical industry to enhance Chinese and Western medicine cooperation, to achieve high-quality development of the industry, experts said.
He Wei, vice-chairman of the Chinese People's Political Consultative Conference National Committee, made the remarks at a Chinese and Western medicine integration seminar held by the Institute of Materia Medica, Chinese Academy of Medical Sciences and Peking Union Medical College.
"The world today is undergoing major changes unseen in a century, and the international political, economic, technological, cultural, and security patterns are undergoing profound adjustments. The COVID-19 epidemic is accelerating the adjustments. The historical intersection of global technological revolution and industrial transformation has ushered in unprecedented opportunities and challenges for the country's pharmaceutical innovation," said Sun Xianze, president of the Chinese Pharmaceutical Association, at the seminar.
"Based on traditional Chinese medicine and clinical data, supported by modern technology, and evaluated by international standards, the combination of Chinese and Western medicine will create a new research and development environment, which will be the most promising breakthrough point for China to achieve," he said.
As a milestone of Chinese and Western medicine integration, an original natural medicine for diabetes, namely mulberry twig alkaloids, was launched during the seminar. The medicine was developed by the Institute of Materia Medica and produced by Beijing Wehand-bio Pharmaceutical Co Ltd. With 21 years of research and development, the drug is the first hypoglycemic drug of TCM approved in China in 10 years, with completely independent intellectual property rights.
Clinical data from Peking Union Medical College showed that the medicine effectively reduces the production of intestinal glucose and delays its absorption. It can also regulate glucose and lipid metabolism and improve intestinal microecology. When used alone, it can achieve medium-to-high intensity hypoglycemic hemoglobin and blood sugar lowering effects.
Zhang Boli, an academician with the Chinese Academy of Engineering and head of Tianjin University of Traditional Chinese Medicine, said that the medicine has opened up the modernization path of TCM, and set an example for Chinese and Western medicine cooperation.
Ji Linong, a professor with Peking University People's Hospital, said that to increase the recognition of TCM in the international society, an international standard should be adopted to evaluate the drug efficacy, and evidence-based medicine research that meets international standards should be carried out.