New age of confidence
By Xing Wen | China Daily | Updated: 2020-09-23 07:56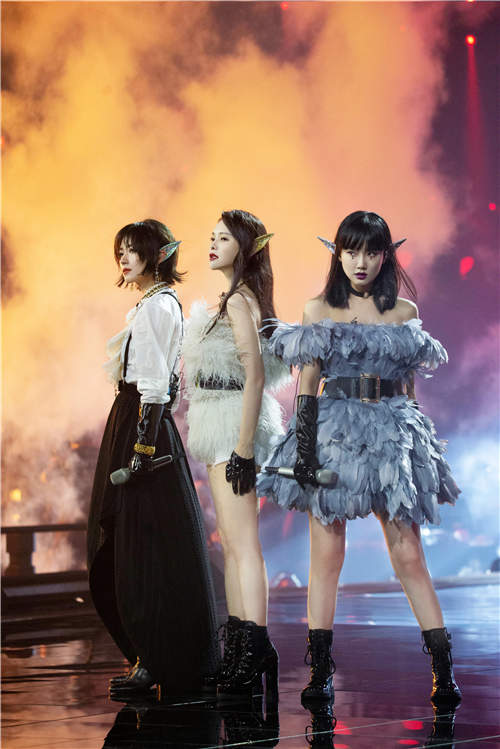 TV show provides women a stage for their natural talent and versatility, rather than just their looks, Xing Wen reports.
Seasons are changing as the summer heat gives way to cooler days, but the hot topic of the summer's top TV shows remains seared on the memory. Reality show Sisters Riding the Winds and Breaking the Waves had an unusual format. It gathered female contestants, all older than 30, some much older than that, though all young at heart, to vie for a spot in a seven-member performance group. It became a phenomenal hit and tackled an important, though too rarely discussed, issue: Why women are so easily pigeonholed and so quickly cast aside when they still have so much to offer society.
The Chinese entertainment industry has long fetishized youth and beauty. That seems to be standard fare globally. It was such a pleasant surprise, then, to see a talent show dominated by 30-to 50-something women.
Ending earlier this month, the show notched up more than 5.1 billion views on the livestreaming platform Mango TV, according to the box-office tracker Maoyan.
Actress Christy Chung, 50, Wan Qian, 38, Zhang Yuqi, 33, along with television host Wu Xin, 37, and singer-songwriter Cindy Yen, 34, were among the contestants.
Some of them are well-established figures in their field who just wanted to explore new possibilities; others are facing the awkward situation of being written off or cast aside. Then there were those who are just bored of having to alter their faces, bodies or style to curry favor with audiences by attempting to maintain their public image as sweet, young beauties in the youth-obsessed entertainment industry.