Listed banks urgently need common equity tier 1 capital: PwC report
By Jiang Xueqing | chinadaily.com.cn | Updated: 2020-09-23 19:47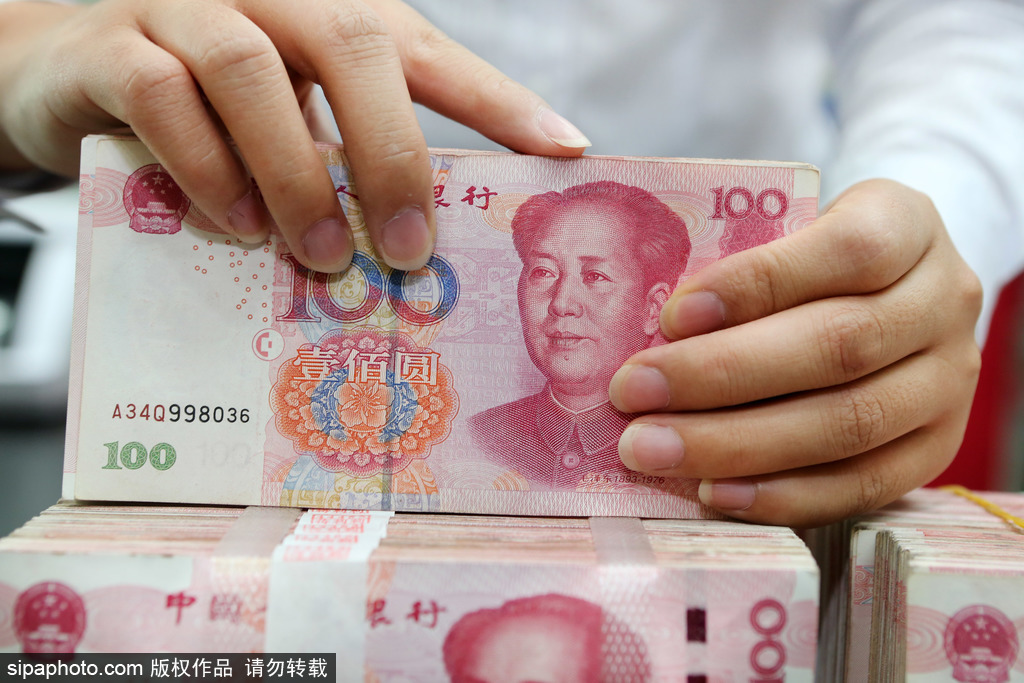 China's listed banks are in urgent need of replenishing common equity tier 1 capital. Their common equity tier 1 capital adequacy ratio declined in general in the first half of this year due to a drop in net profit of many listed banks, a PwC report issued Wednesday said.
Affected by the overall economic situation, listed banks increased their allowance for loan impairment losses. This led to a year-on-year decrease in net profit growth for 28 banks listed on the A-share and/or H-share markets during the first six months, out of 52 listed banks analyzed by PwC, a world leading accounting, auditing and assurance firm. As a result, the amount of capital they could generate internally from profits is quite limited.
Over the same period, many listed banks ramped up lending to small businesses and key enterprises on novel coronavirus pneumonia prevention and control, thus increasing the amount of capital set aside to cover risks, the report said.
"Compared with large State-owned commercial banks and national joint-stock commercial lenders, city and rural commercial banks, also known as small and medium-sized banks, are weaker in terms of the capital adequacy ratio. They also demonstrated significant regional differences in their interim results. Some of them are financially stable, whereas some are facing major risk exposures," said Michael Hu, PwC China financial services partner.
The report showed that in the first half, the net profit of city and rural commercial banks dropped by 12.6 percent year-on-year in Northeast China, 8.65 percent in the Circum-Bohai Sea region and 0.16 percent in West China. In the central and southeast coastal regions, however, the net profit of city and rural banks grew 0.87 percent and 5.36 percent, respectively.
"The management, replenishment and planning of capital is a key area of management for most small and medium-sized banks ... On the one hand, they must replenish capital through multiple channels (such as the issuance of convertible bonds and tier 2 capital bonds). On the other hand, they ought to strengthen internal capital management to use their capital more efficiently. Apart from replenishing capital, small and medium-sized banks should also optimize corporate governance structure to further improve their risk resistance capacity," Hu said.
Since the beginning of this year, China's banking sector has increased lending with the aim of supporting prevention and control of the COVID-19 pandemic, as well as the resumption of work and production. By the end of June, total loans of listed banks amounted to 117 trillion yuan ($17.2 trillion), rising by 8.3 percent from the end of 2019, according to the report.
"Considering that the Chinese economy has not yet completely returned to normal, those industries and companies hard-hit by the pandemic are still facing relatively high pressure, and their ability to repay loans continues to weaken," said Belinda Zhang, PwC China financial services partner.
"We expect to see default risks in the future, especially in the second half of this year. It is estimated that nonperforming loans in the banking sector will be on the rise, as the current policy deferring payments of loan principal and interest for small and medium-sized businesses will come to an end on March 31," Zhang said.
The complicated and variable external environment also will bring uncertainties to the credit asset quality of China's commercial banks in the second half, she added.
"In spite of these negative factors, we can see that regulators are more experienced in dealing with crises than they were during the 2008-09 financial crisis. This is shown by the unveiling of a suite of measures to boost liquidity," said Richard Zhu, PwC China's North China financial services leader.
"Having seen the progress made by China in fighting against COVID-19, we are confident to say that although the pandemic will last for a while, it will end eventually. From the comprehensive measures taken during the novel coronavirus outbreak — whether they aim to support the financial system or bail out the real economy — we see hope," Zhu said.