Huawei: Chip stocks enough for enterprise business
By Ma Si | China Daily | Updated: 2020-09-24 09:12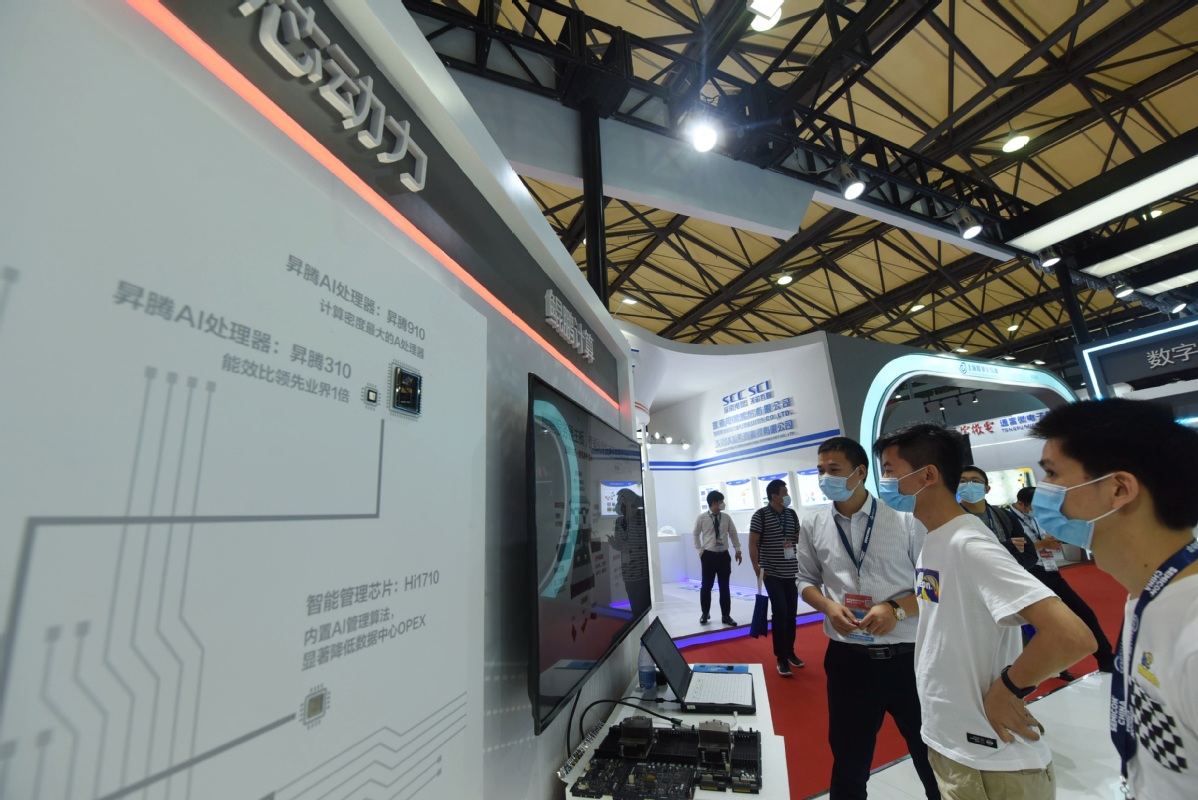 Huawei Technologies Co said on Wednesday that it has enough stocks of semiconductors for its enterprise-oriented businesses like telecom base stations as it works to cope with the US government's intensified crackdown.
Guo Ping, rotating chairman of Huawei, said the Chinese tech giant will ramp up its efforts to deploy cutting-edge technologies for digital transformation in more industries. Huawei is also assessing the effects of Washington's latest chip curbs on its smartphone business, given that the company uses millions of chips in its smartphones every year.
The latest chip ban will cause huge losses for US semiconductor companies, and Huawei is willing to continue its purchases provided the same is approved by the US government, Guo said during Huawei Connect 2020, an annual flagship event hosted by the company for the global information and communication technology industry.
The remarks came after non-US semiconductor suppliers had to halt shipments of products containing US technologies to Huawei. If they want to continue shipments to Huawei, they need to apply for a license from Washington, according to the latest US government restrictions.
The tightened curbs, coupled with Washington's earlier restrictions on US companies doing business with Huawei, are expected to profoundly affect the business of the world's largest telecom equipment maker and the leading smartphone vendor in terms of shipments, experts said.
Guo said to cope with the new chip restrictions, the company will spare no efforts to help its supply chain partners, including offering both technology and capital support to help them grow. "To help them is to help ourselves," Guo said.
Huawei has already invested in a string of Chinese companies in the past year that focus on the research of key components and technologies for smartphones, base stations and other products.
"We are also willing to invest into trustworthy partners in semiconductor materials, manufacturing and other areas to help them grow," Guo said.
At the same time, several chip companies, including Qualcomm Inc, have filed applications for licenses from the US government to continue shipments to Huawei and are waiting for approval, he said.
On Tuesday, Intel said it has licenses to continue shipping certain products to Huawei. On the same day, Huawei unveiled a new server product by partnering with the US chip giant Intel. The launch event came shortly after Honor, one of the two signature brands of Huawei, unveiled its latest gaming notebook powered by Intel processors.
Forrest Norrod, senior vice-president of US chip company AMD, said recently that the licenses it has secured from the US government will let it avoid potential significant impacts on its business from the new rules, according to a report from tech news website Wccftech.com.
Charlie Dai, principal analyst at market research company Forrester, said the Chinese market is critical for global technology vendors, including personal computer and server businesses where Huawei is a key player partnering with leading chipset manufacturers like Intel and AMD.
"The US regulatory authorization effectively sustains the business growth of US vendors, while containing the rise of Chinese vendors at the same time. Technology innovation and value of customers have been sacrificed due to politics," Dai said.
When asked about Washington's "clean network initiative for 5G", Wang Tao, an executive board director at Huawei, said the world needs a factual, rational standard on a secure 5G network. It should not be defined by just a single country or some politicians.
"We hope that governments in all countries can rely on the certainty of principles and rules to encourage enterprises' development," Wang said.