End of VAT refunds would deter Chinese UK visitors
By WANG MINGJIE | China Daily Global | Updated: 2020-09-25 09:49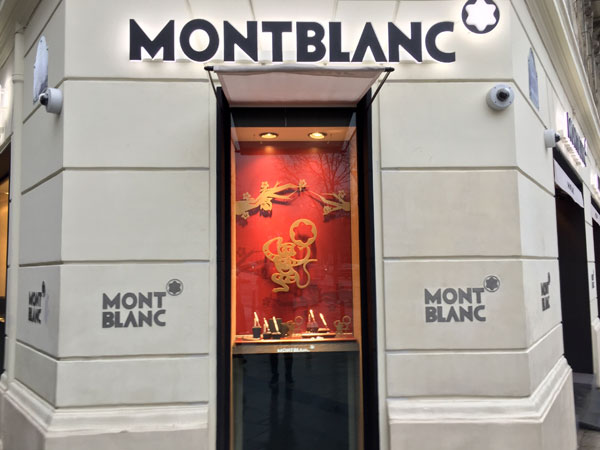 High-spending Chinese visitors to the United Kingdom are less likely to shop in the country if the British government withdraws its VAT Retail Export Scheme for non-European visitors at the start of next year as planned.
British authorities this month announced plans to scrap VAT refunds for overseas visitors and to end tax-free sales in airports of goods such as electronics and clothing for passengers travelling to non-EU countries.
Zhai Yang, a 35-year-old from Hangzhou in East China, travelled to Britain four times in the last five years, and spent on average 100,000 yuan ($14,647) per visit. She said: "If I cannot claim refunds on goods purchased in the UK, I will definitely not shop here at all because there is no price advantage.
"I think I will still visit the UK as a result of the family and friends connection, but probably only for a short stay," she said. "With other major European cities being so close by, I am likely to combine a visit to the continent, where I can still enjoy 20 percent VAT rebate when shopping there."
Bai Bing lived in London for eight years, and now resides in Shanghai and is a frequent visitor to the UK. She said: "Based on the spending from my last visit, which was between 150,000 to 200,000 yuan, it would make a huge difference if I could not claim the VAT back."
The 33-year-old said: "Whenever travelling to London I also toured around Europe, so for the luxury brands that I could easily find somewhere else in Europe, I do not think I will buy it in the UK."
International visitors spent about 28.2 billion pounds in the UK during 2019, accounting for 17 percent of the total tourism spend in the country, according to the British national tourism agency VisitBritain.
China is the UK's second-most valuable tourism market with a total expenditure of 1.71 billion pounds in 2019. Chinese tourists spent an average of 1,937 pounds per visit to Britain last year.
Retail and travel experts fear the recent move will reduce the UK's attractiveness to Chinese visitors, as it will be the only European country not to offer tax-free shopping to international travelers, presenting a major competitive disadvantage.
Paul Barnes, chief executive of the Association of International Retail, said: "Chinese visitors are by far the biggest international shoppers in the UK and shopping is the main reason they visit. If Britain ends its tax-free scheme, Chinese travelers are much more likely to visit any other European country for shopping.
"At a time when the British tourism industry and London's international centers are already suffering so much from the impact of COVID-19, it seems a very damaging and unnecessary political decision," he said.
Joss Croft, chief executive of UKinbound, described it as "another nail in the coffin of Global Britain". He added: "Scrapping the VAT Retail Export Scheme is a short-sighted action that will negatively impact the UK economy and reduce our global competitiveness.
"Instead of putting up barriers to trade, the government needs to urgently consult with businesses, so it fully understands the ramifications of this policy and adapt it before irreparable damage is done."
Defending its decision on the policy change, the UK Treasury said the new rules will not make the UK less competitive, adding that "overseas visitors will still be able to buy items VAT-free in store and have them sent direct to their overseas addresses, while the costly system of claiming VAT refunds on items they take home in their luggage will be ended."
High Chinese spenders such as Bai like the idea of purchased items being sent directly to their homes, which she said "is something I have done when shopping in China, due to its convenience". However, on second thoughts, she said "such goods when shipped back, I think there is a high likelihood that a high import duties will be levied, making such practice less competitive, so I do not think it is appealing for me."