Reporter's log: Livestreaming, e-commerce play crucial role in Gansu's poverty alleviation drive
By Matthew Robert Bossons | chinadaily.com.cn | Updated: 2020-09-28 08:10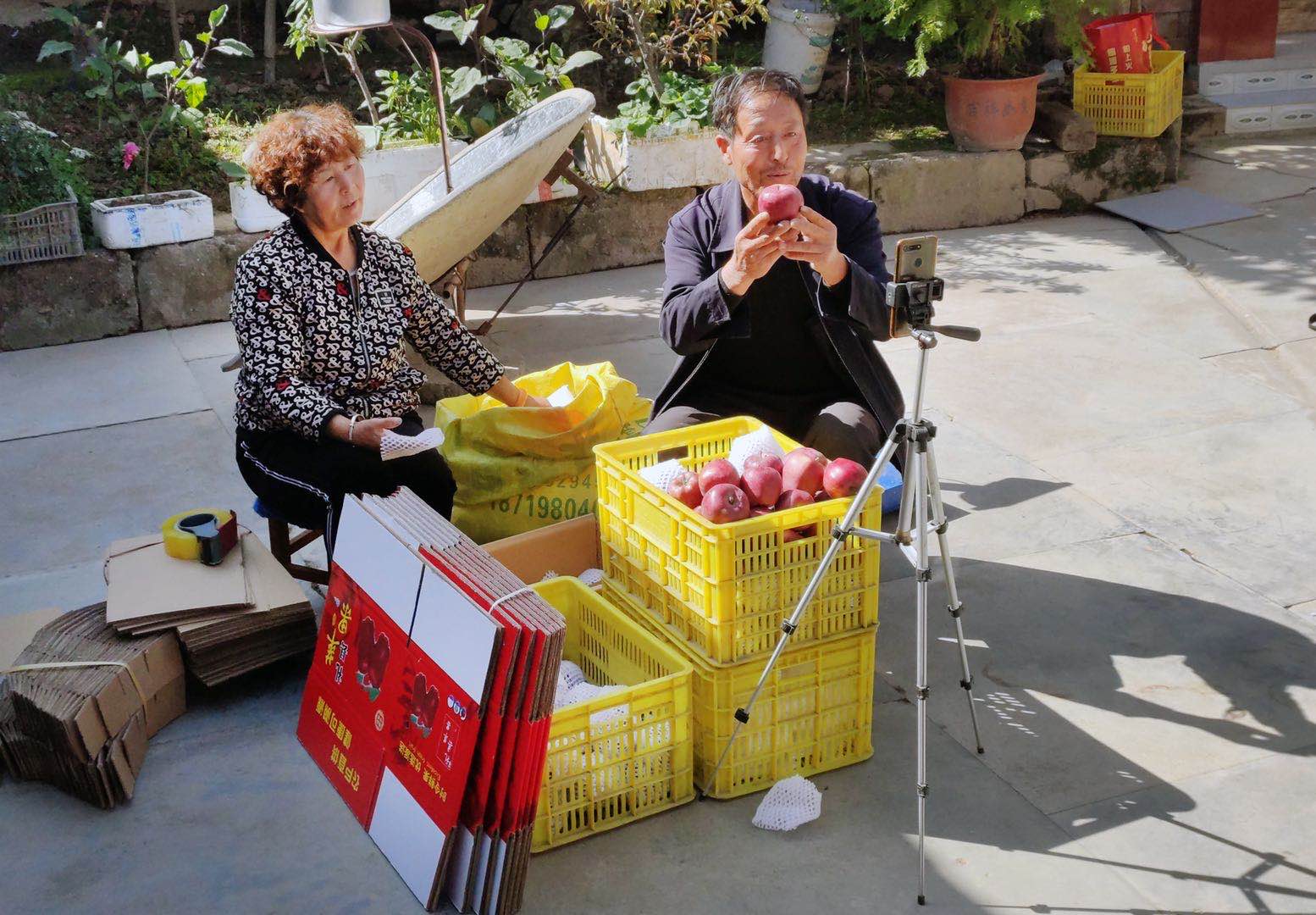 Zhang Jiacheng has lived his entire life in Longhuai village, a small settlement comprised of earthen and aged red-brick homes in Li county, in southern Gansu province's Longnan city. An orchardist, Zhang spends his days tending to his 0.67-hectare apple orchard.
Like most agricultural jobs, his work is highly physical, involving planting and pruning trees and picking and packaging fruit come harvest time. One aspect of his career, though, is somewhat untraditional for a farmer: Livestreaming.
When I visit Zhang's orchard in mid-September, the 58-year-old farmer is preparing to harvest his terraced fields. The branches of his apple trees are weighed down by American red delicious and hua niu apples, the latter known among locals as a favorite of China's founding father, Mao Zedong.
It took Zhang and his wife 10 years to plant his terraced orchard, one year for each 0.06 hectare of land. The property now produces 30,000 kilograms of apples each year, according to Zhang.
While only a two-and-a-half-hour drive from Longnan's administrative seat in Wudu district, Longhuai village is an entirely different world, lacking comparable public facilities, housing infrastructure and job opportunities.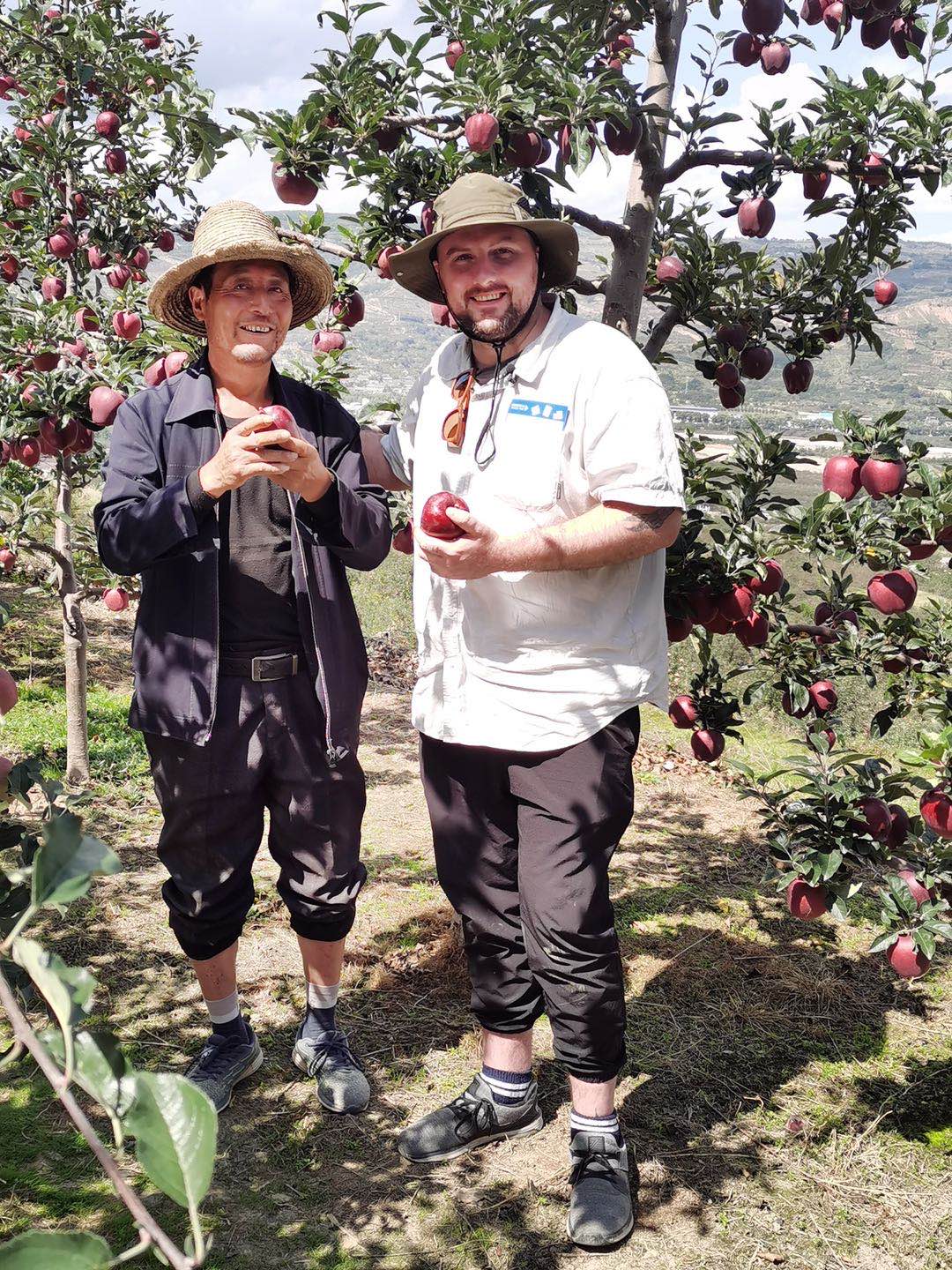 To alleviate poverty and help raise incomes, the government in Li county began offering free courses in 2013 to teach residents how to use the internet to expand their businesses and reach new customers across China.
The education program has since achieved tangible results.
According to Director Shi of Li county's E-Commerce Service Center, over 20,000 people have attended classes covering various topics, ranging from e-commerce to livestreaming.
Zhang is among the program's alumni and has raised his annual income by an astounding 1,900 percent.
"Before taking the livestreaming class, I was making 4,000 to 5,000 yuan per year," Zhang tells me over a lunch of hand-pulled noodles. "Now, I can make 200,000 yuan each year, with 100,000 yuan in profit."
Frankly, the change is astounding and highlights the benefits of utilizing technology to connect rural farmers and other workers with a broader audience. In the past, Li county farmers were limited to selling their produce to local markets or on the roadside to passing motorists.
Now, utilizing Taobao's livestreaming feature, Pinduoduo, Douyin and other platforms, these workers can promote their crops and connect with customers across the country – raising their incomes while also providing quality products to big-city residents longing for a taste of Li county's oh-so-delicious rural produce.