Australia urged to overcome tensions
By ZHOU JIN | China Daily | Updated: 2020-10-06 07:53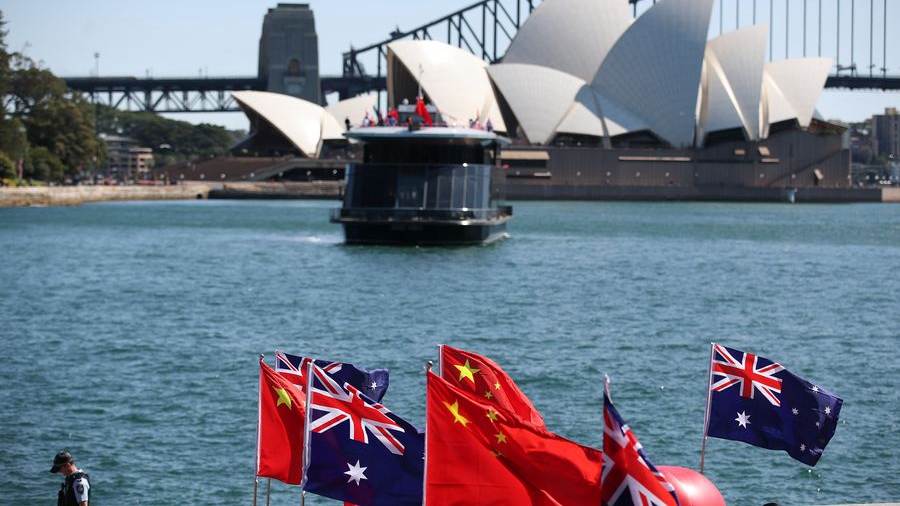 A former Chinese diplomat has called on Beijing and Canberra to overcome current difficulties facing bilateral ties through contact and communication instead of confrontation and decoupling.
Fu Ying, former vice-foreign minister and chair of the Center for International Strategy and Security at Tsinghua University, made the remarks in a written interview with The Australian Financial Review on Monday.
The current tension in bilateral ties are partly due to insufficient mutual understanding and lack of stable trust, said Fu, who served as Chinese ambassador to Australia from 2003 to 2006.
When encountering new problems, resorting to stimulating public opinion instead of clarifying the truth and communication often leads to intensified conflicts, she said.
Ties between China and Australia have been plagued by Australia's growing anti-China rhetoric and actions.
China and Australia should make more effort to increase contact, communication and coordination, and increase mutual understanding and trust in the process of solving problems and narrowing divergences, she said.
China treasures its ties with Australia, Fu said, adding she believes the government, business and people in Australia are willing to continue cooperating with China, and both countries need to show their sincerity and courage to get out of the current dilemma.
Fu rejected opinions claiming China-Australia ties are "frozen", saying that, in fact, cooperation between China and Australia has been robust, and the quick recovery in bilateral trade after the outbreak of the coronavirus is a case in point.
Since March, China-Australia trade volume has resumed growth despite the pandemic, and in June, Australia's exports to China reached A$14.6 billion ($10.5 billion), she noted.
The facts show that the trade relations between the two countries are resilient, and the prospects for cooperation will be broader, which will bring more direct benefits to the two peoples, she said.
China-Australia trade increased from A$21.1 billion in 2004 to A$159 billion last year, according to Fu.
Speaking of COVID-19, Fu noted that in Australia, some people have criticized China's effort to control the pandemic, and these opinions caused confusion and dissatisfaction among the Chinese readers, which are not constructive to a healthy bilateral relationship and will create barriers to global cooperation in the fight against the pandemic.
Fu noted that the Chinese public expects mutual respect in the bilateral relationship, dislikes foreign interference and opposes unsolicited comments that were made without fully understanding the facts.
China never interferes in the domestic affairs of other countries, and respects Australia's interests, she said, adding that is why the Chinese media publishes strong comments when Australia shows its ideological prejudice.
Facing the challenge of the pandemic, China and Australia should work together to overcome the difficulties and contribute to the economic recovery of both countries and the world, she said.
China supports Australia playing an active role in the region and on the world stage, she said. In terms of the tension between China and the United States, she added that China expects Australia to bridge the divergence, not the opposite.