Civil aviation sector rebounding, challenges remain
By LUO WANGSHU | CHINA DAILY | Updated: 2020-10-16 09:00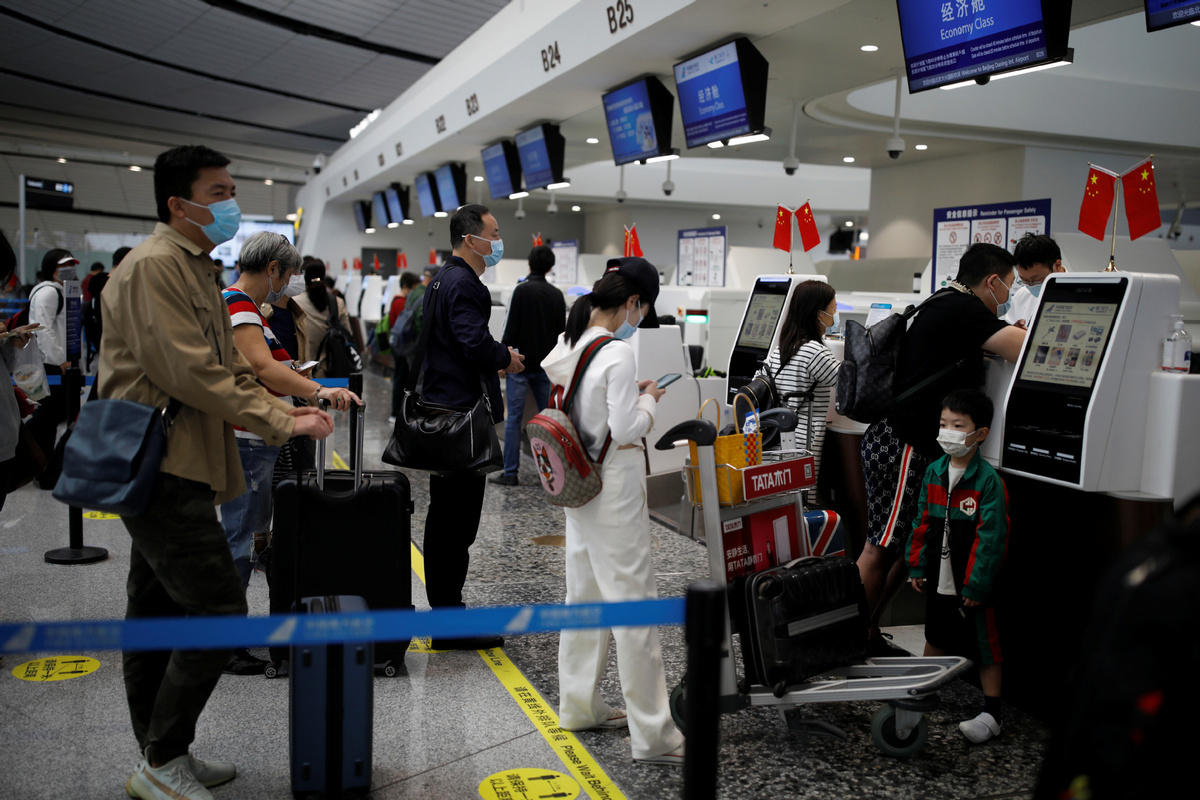 China's civil aviation industry has experienced a healthy recovery from the COVID-19 pandemic, though experts say the industry's full-scale recovery still faces challenges.
China's civil carriers handled 280 million passenger trips from January to September, with passenger volume recovering to 56.4 percent of the volume from the same period last year, the country's top civil aviation regulator said on Thursday.
"The industry has seen a fast recovery in the third quarter, handling 133 million passenger trips," Bao Yi, deputy director of the department of development planning at the Civil Aviation Administration of China, said at a news conference in Beijing.
He added that passenger traffic in September continued to grow and reached 87.5 percent of the volume of September last year. The figure in February was less than one-fifth of last year. In September, 47.7 million trips were domestic routes.
"In particular, the recovery of the domestic air market is outstanding," he said, adding that domestic passenger traffic reached 98 percent of the figure reported last September.
In the first three quarters of this year, air cargo volume recovered to 4.77 million metric tons, 87.4 percent of the level reported last year. At the same time, the daily utilization rate of an airplane was six hours with a 72 percent occupancy rate. In September, that rate increased to eight hours with a 79.4 percent occupancy rate.
The aviation industry was badly hurt by the COVID-19 pandemic but has experienced a healthy recovery thanks to effective control of the virus in China.
Yu Zhanfu, partner and vice-president for China at consultancy Roland Berger, said the figures showed a positive recovery.
China's civil aviation industry has been recovering since May and has been performing better, Yu said, adding that passenger volume in the domestic market has almost reached last year's level.
He noted that the domestic market has played a more important role because international flights have been limited due to the pandemic.
According to the administration, about 290 international flights to 55 countries are made every week by 105 carriers. Another 2,100 cargo flights are made to 44 countries every week.
However, Yu also noted that the industry has not experienced a full-scale recovery. Both the daily utilization rate and occupancy rate of flights are still lower than before, and prices are cheaper, he said.
When prices return to normal, it will affect passenger volume, he said.
Yu said he hopes the industry continues to recover, but a possible second wave of the disease or regional outbreaks, such as the one that occurred in Beijing in June and the one now happening in Qingdao, Shandong province, could hinder full-scale recovery.