Largest project for preserving language built
By Zou Shuo | China Daily | Updated: 2020-10-20 08:04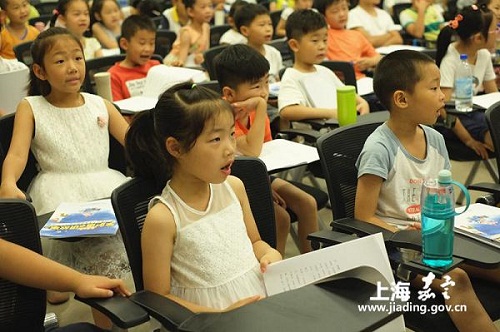 103 locations surveyed for endangered Chinese dialects by end of last year
China has built the largest project in the world for preserving language resources thanks to efforts to protect Chinese dialects and ethnic minority languages, the Ministry of Education said.
In response to a proposal by a National People's Congress deputy this year calling for the inheritance of Chinese dialects to be promoted, the ministry said the project has collected more than 10 million entries for 123 Chinese dialects and ethnic minority languages.
In 2015, the Ministry of Education and the State Language Commission launched the project to survey, display and develop language resources and protect endangered languages from extinction.
The project had surveyed the language resources of 1,712 locations by the end of last year, including 103 with endangered Chinese dialects, the ministry said in a statement posted on its website earlier this month.
In response to another proposal by an NPC deputy this year calling for the establishment of a Cantonese dialect protection center in the Guangdong-Hong Kong-Macao Greater Bay Area, the ministry said it has surveyed 44 places for the Cantonese dialect in Guangdong province, Hong Kong and Macao.
As an important dialect, the government has taken various measures to promote the use of Cantonese, such as opening Cantonese classes at schools, establishing standards in written Cantonese and organizing cultural activities, the ministry said.
While China has actively promoted the use of Mandarin, that does not mean it wants to eliminate the use of dialects and other languages, it said.
The active promotion and popularization of the national common language will facilitate the blending of different ethnic groups in China, enhance economic and cultural development, and promote common understanding and recognition of national unity, it said.
The ministry will continue to prioritize the promotion of the national common language in rural areas and areas with large ethnic minority populations, it added.
Xu Xiaoping, director of the ministry's department of language application and administration, said China has stepped up efforts to improve impoverished groups' communication and vocational skills through strengthened Mandarin Chinese education as part of the fight against poverty.
A total of 463,000 teachers, 1.96 million farmers and herdsmen, and 213,000 primary-level officials in 12 provincial-level regions in central and western China received Mandarin training last year, she said.
Sang Biao, director of the Shanghai Institute of Education Sciences, said that while Shanghai has promoted the use of Mandarin, it has also protected its local dialect through measures such as establishing an audio database of the dialect, setting up exhibitions of the Shanghai dialect and promoting cultural activities by communities.
Shanghai has also provided different language services, including those in Mandarin, dialects, foreign languages, sign language and Braille, to meet the demands of people living in the city, he said.