Didi on a roll abroad despite COVID bump
By Cheng Yu | China Daily | Updated: 2020-10-21 09:30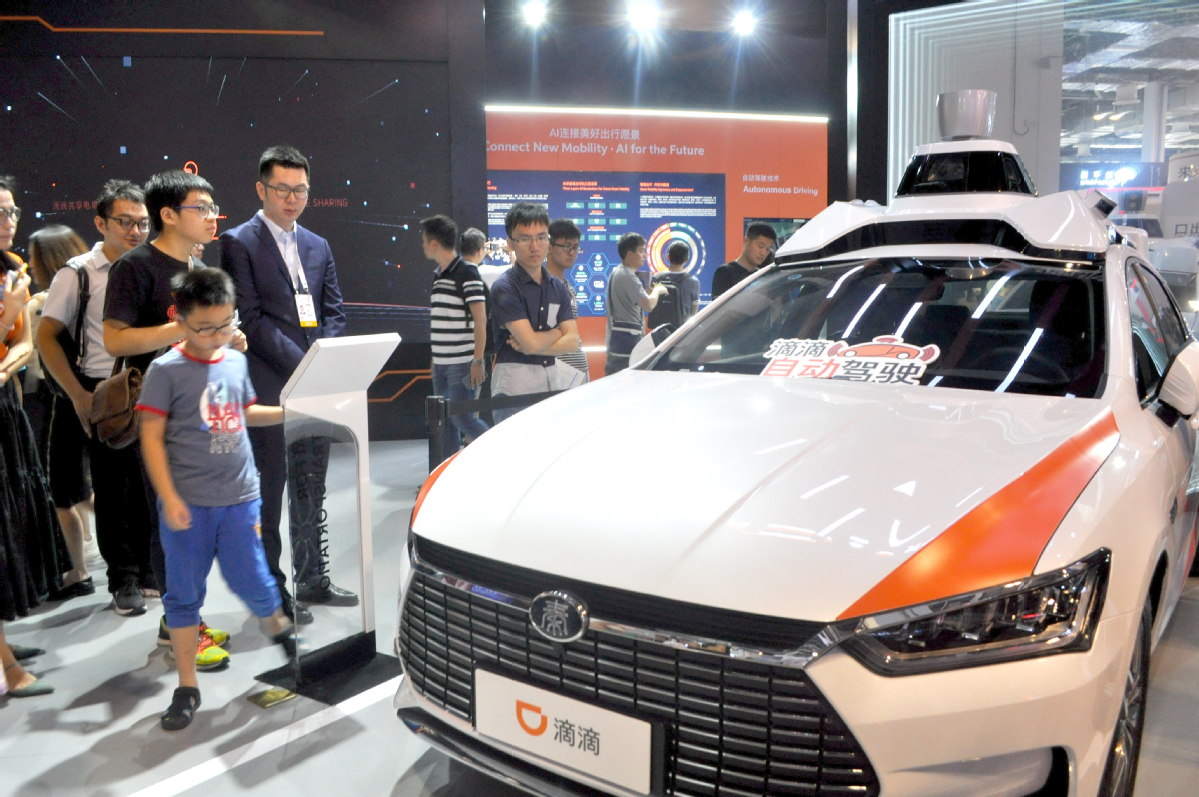 Ride-hailing firm to boost investment overseas on recovery expectations
Didi Chuxing Technology Co, a Beijing-based company that offers a range of mobile transportation options, will continue to increase investments overseas in spite of the global economic uncertainties created by the COVID-19 pandemic, its top executive told China Daily in an exclusive interview.
Cheng Wei, chairman and CEO of Didi, said the company expects its overseas business to recover quickly from the effects of the pandemic.
Didi, China's largest ride-hailing operator, said its overseas orders in September surpassed last year's peak.
"We have made continuous efforts in introducing a whole set of solutions in combating the epidemic in foreign countries, including vehicle disinfection, shield installation and AI-based detection of whether or not the driver and passengers are wearing masks. These measures have boosted the confidence of users overseas, and helped increase user numbers," Cheng said.
"Didi's market share in Latin America has been growing quickly. We have also forayed into Russia and Peru recently."
Didi has expanded in 10 overseas markets, including Australia, Japan, Brazil and Mexico.
Outside of China, it has more than 2 million registered drivers. Its overseas business has increased tenfold in the past two years.
Cheng said he is "confident "about the future growth in China and abroad. "Didi will swear by its go-global strategy as globalization is irreversible."
Earlier this year, the National Development and Reform Commission, China's top economic regulator, issued a guideline to encourage new business models, including ride-hailing, so as to boost consumption and create more jobs.
"Last year, we created 13.6 million flexible jobs for ride-hailing drivers, designated drivers and staff members from the upstream and downstream industries in China, as well as 1.84 million jobs in overseas markets," Cheng said.
"Didi has become one of the world's largest flexible employment platforms. Stable income, flexibility and transparency have enabled Didi to increasingly play an important role as a stabilizer of employment."
Zhou Guangsu, an associate professor at the School of Labor and Human Resources at Renmin University of China in Beijing, said ride-hailing companies are making significant contributions to raising employment via flexible jobs and could be critical to stabilizing employment in the current tough situation globally.
According to company data, more than 1.5 million registered drivers have joined Didi in China since the outbreak this year.
More than 31 million drivers and car owners have earned income from the platform since its founding in 2012. And for 21 percent of Didi drivers, app-based car-hailing is the only source of family income.
Didi has also been creating jobs in poverty-stricken counties and donated shared bikes to poor areas. Revenue from such operations was used to set up public welfare posts for local people.
Drivers in poor areas can enjoy special poverty-relief funds; and freelancers can receive free training to hone the skills necessary to excel as Didi drivers, Cheng said.
Didi will continue to leverage its data capabilities and artificial intelligence-based technologies to develop smart transportation. "We will continue to consolidate our safety assurance capabilities, expand our business portfolio and accelerate the construction of a service ecosystem related to ride-hailing, such as finance and leasing," he said.