EU gears up to achieve its Green Deal targets
By CHEN WEIHUA in Brussels | China Daily Global | Updated: 2020-10-22 09:00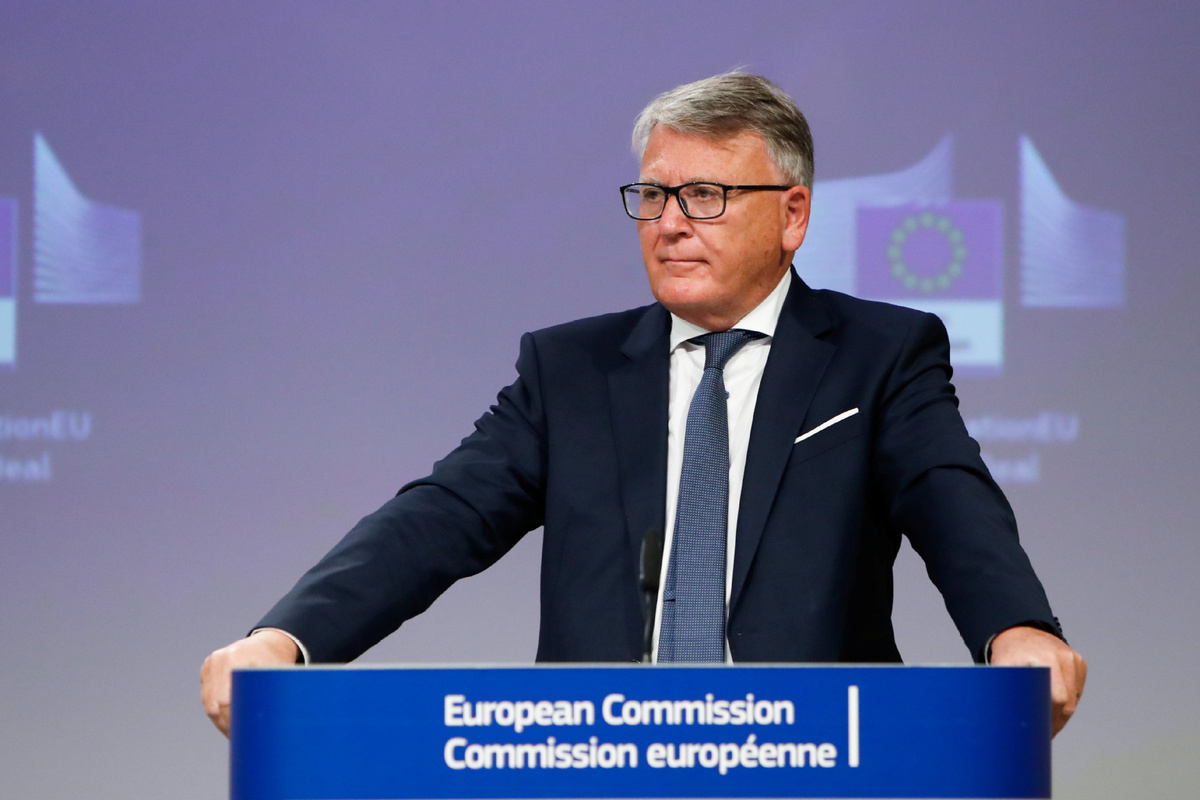 Moves to become first carbon-neutral continent still face challenges
The European Union, which is fighting an uphill battle against spikes of new COVID-19 cases, continues to push forward its Green Deal that aims to make the bloc the first climate-neutral continent by 2050.
The EU Green Week 2020, which opened on Monday, has become an online event due to the pandemic. It includes conferences on biodiversity, classes for children about eco-friendly habits, workshops on managing environmental disasters and other expert panels on related issues.
The events form the latest efforts aimed at increasing awareness and understanding of how the deal can help protect and restore nature and biodiversity.
European Commission President Ursula von der Leyen called the Green Deal "Europe's man on the moon moment" when she unveiled the ambitious plan on Dec 11, just days after taking office.
The deal, which would require at least 1 trillion euros ($1.18 trillion) over the next decade, calls for action in all parts of the EU economy, such as investing in environmentally friendly technologies, supporting industry to innovate, decarbonizing the energy sector, making buildings more energy efficient, moving toward cleaner forms of private and public transportation, and improving global environmental standards by working with international partners.
In its plenary session on Oct 7, the European Parliament gave its support to climate neutrality by 2050 and an ambitious 60 percent cut in carbon emissions by 2030 from 1990 levels. The goal will become legally binding if the Parliament and European Council approve the EU Climate Law first put forward in March.
However, leaders of EU member states meeting in Brussels last week failed to agree on the 2030 goal, leaving it to the next EU summit in December.
"We feel more and more support in order to increase our goal for 2030. This is an important step towards 2050," European Council President Charles Michel said after the summit.
He said that the important question is and will be how member states can hit the target together.
"We will work very closely and very hard in order to see how it's possible to take into consideration, for example, the different starting points in the different member states, but also different national circumstances," Michel said.
The 60 percent goal pushed by Parliament is higher than the 55 percent proposed by the European Commission last month, already an upgrade from the previous goal of 40 percent.
Some Central European nations have argued that since the transition is more disruptive and expensive for them, wealthier countries, which have less carbon-intensive economies, should do more.
Hungary, Poland and some other Central European countries are still against an ambitious 2030 goal and some have threatened to veto other EU policies that require unanimous approval, such as the next EU budget from 2021 to 2027.
The distribution of the 17.5-billion-euro Just Transition Fund to help member states switch to greener economies has also become a contentious issue among member states.
Environmentalists argue that a 2030 goal of below 55 percent would not meet the 1.5 C target or well under the 2 C above pre-industrial levels as required by the Paris Climate Agreement.
The Climate Action Network Europe has proposed an emissions cut to be at least 65 percent in order to reach the 1.5 C target.
"In order to create the necessary global momentum, the EU must present a new target by the 5th anniversary of the Paris Agreement on Dec 12, one day after the decisive European Council meeting," said Wendel Trio, director of the Climate Action Network Europe green group.
Angele Kedaitiene, a former European Commission official and an expert on the green economy, lauded the Green Deal for aiming to make the EU carbon emissions free by 2050.
The major obstacles in its implementation will relate to finances, differences among member states and COVID-19, she said. The European Parliament has also noted it is not enough for only 30 percent of the new EU budget from 2021-27 to be green.
"Member states differ by their green goals. Some, like Poland, are still coal dependent, thus the green transition will be very uneven," Kedaitiene said.