British meat may be frozen out by EU
By JONATHAN POWELL in London | China Daily Global | Updated: 2020-10-22 09:20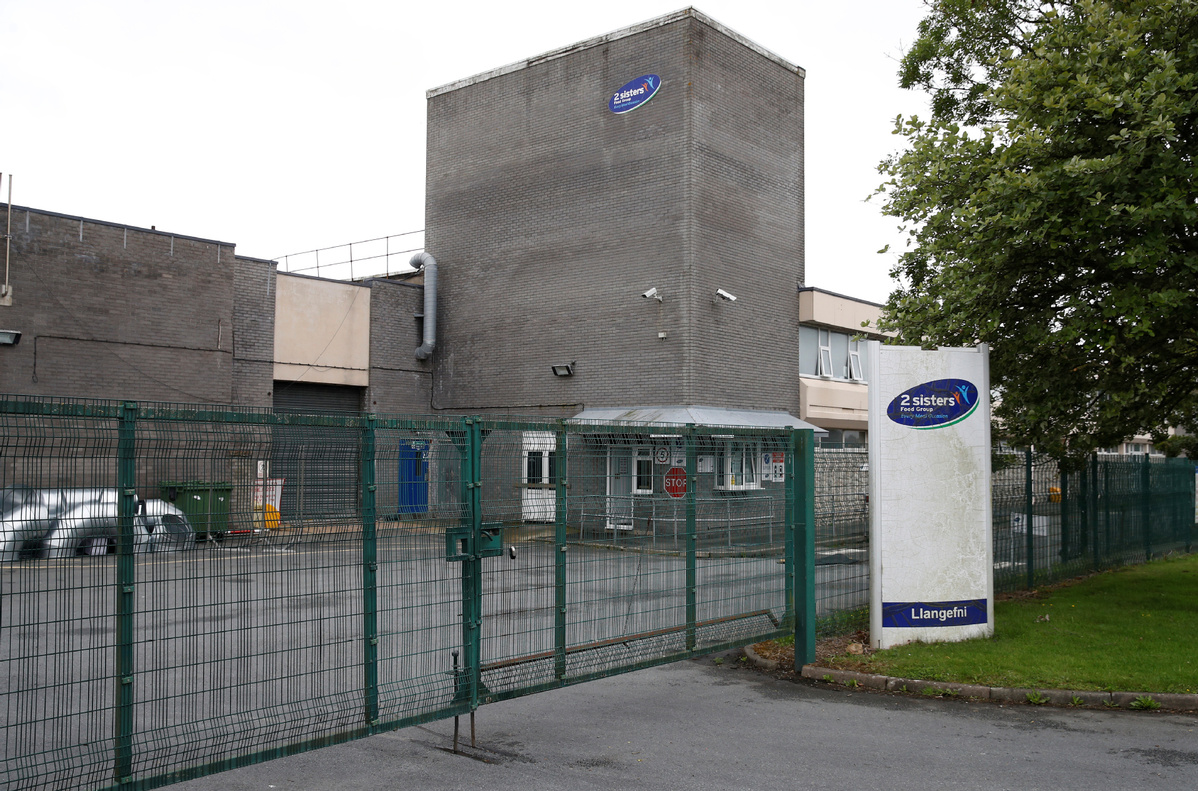 The United Kingdom's meat industry has warned that European Union policy requiring sausages, pies and minced beef to be imported in frozen form could cause major disruption to its trade after Jan 1, when EU customs rules will apply following the end of the Brexit transitional period.
Unless trade negotiators can secure an exemption to EU rules on prepared meat items arriving from outside the European Economic Area, the changes could be devastating for the UK industry, leading figures told the Financial Times.
The British Meat Processors Association, or BMPA, points out that freezing meat is expensive, reduces quality and requires recipients to have defrosting facilities. The UK industry fears that as a result, EU customers would no longer take prepared meat products from the UK.
Shane Brennan, chief executive of the Cold Chain Federation, told the newspaper there is insufficient capacity in the UK to freeze the volume of meat products currently being exported to the EU.
He said: "The UK has got a long-term, almost generational problem with not having enough freezer capacity and Brexit has been an exacerbation of that problem."
Peter Hardwick, trade policy adviser for the BMPA, said the rules would also complicate trade with Northern Ireland, where EU customs rules will apply after Jan 1.
He said: "It is a real problem, in the sense that historically the British meat industry is fully integrated with EU member states, particularly the Republic of Ireland, and has been for 40 years."
The UK Department for Environment, Food and Rural Aff airs, or Defra, gave little reassurance in a comment to the paper. Defra said: "Intensive planning is under way to help ensure that businesses and citizens are ready to take advantage of the opportunities and changes that (leaving the EU) will bring. This includes working closely with food producers to ensure they are ready to comply with future importing rules."
Prime Minister Boris Johnson has received criticism from the food and meat industry after he said the UK needs to prepare for a no-deal Brexit.
Johnson said last week that there would be no more trade and security talks unless the EU adopts a "fundamental change of approach".
In statement for the BMPA, Hardwick said: "BMPA is very concerned that any view that the British Meat Industry will 'prosper mightily' from a no-deal situation is misguided. Tariffs will not only make UK meat exports into the EU uncompetitive but also it will add even further complexity to the already daunting bureaucracy and additional costs exporters will face in terms of export health certification, customs declarations and border checks.
"It is vital that both sides, the UK and the EU make every effort to avoid this and focus on reaching a deal in which both sides will need to compromise. The alternative will be catastrophic."