US governors want plan for distributing vaccine
By BELINDA ROBINSON in New York | China Daily Global | Updated: 2020-10-23 00:18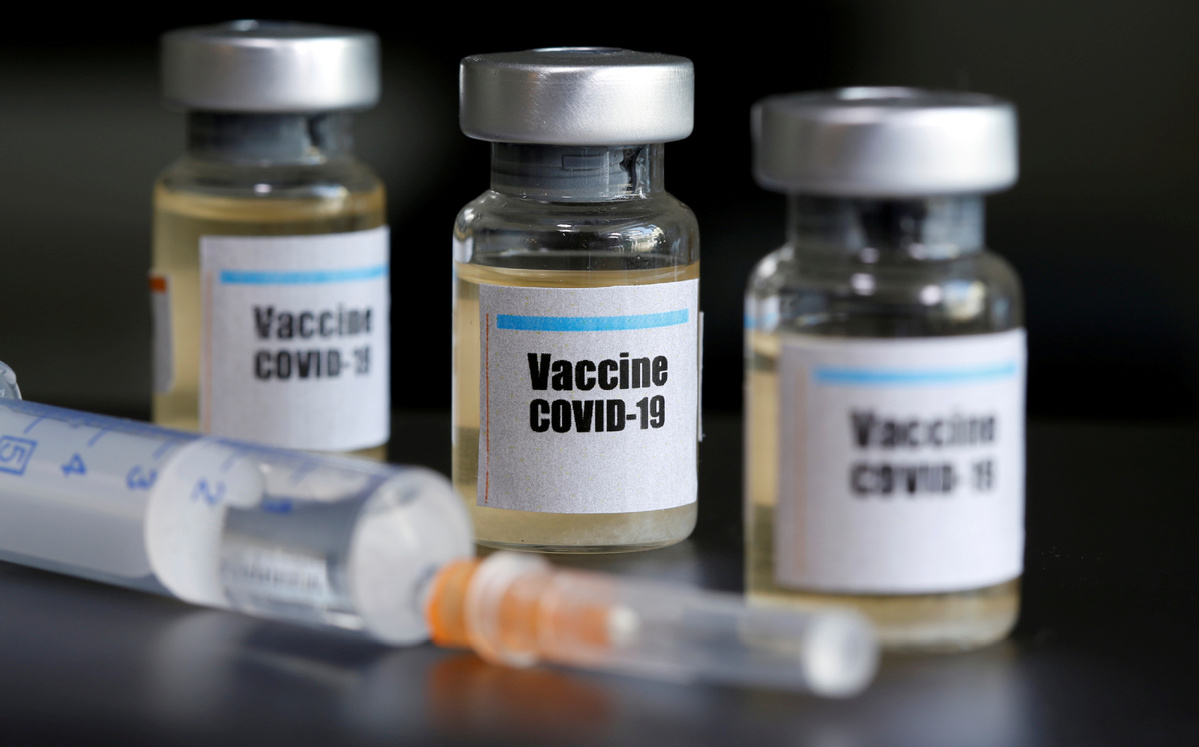 A group representing governors of US states has urged President Donald Trump and the federal government to draft a comprehensive plan for the distribution of a coronavirus vaccine when one is approved.
The National Governors Association, chaired by Democratic New York Governor Andrew Cuomo and Republican Arkansas Governor Asa Hutchinson, has raised concerns about the administration of a vaccine, along with its "allocation, supply chain, communication and information requirements''.
The association sent questions to Trump and requested a meeting with him to prepare for the "massive undertaking" of distributing a vaccine after it is approved by the US Food and Drug Administration. They also sent details of their proposals for distributing a vaccine to the Centers for Disease Control and Prevention (CDC.)
Public health officials want Congress to provide an extra $8.4 billion in funding to help with the vaccine rollout.
"States cannot do this on their own. Period,'' Cuomo said. "This is a massive undertaking. This is a larger operational undertaking than anything we have done under COVID to date."
Trump has pushed for a COVID-19 vaccine to be available before the Nov 3 presidential election. But that has raised concerns among health officials and others that the development process for a vaccine that typically takes years is under political pressure.
That led to nine pharmaceutical and biotechnology companies releasing a joint letter in September pledging not to bow to political pressure to develop a vaccine, vowing to "make the safety and well-being of vaccinated individuals our top priority".
The companies include Moderna, AstraZeneca and Pfizer in partnership with BioNTech, Merck, GlaxoSmithKline, Johnson & Johnson, Sarnoff and Novavax.
Governors across the nation want clarity on who should get the vaccine first. There is a consensus that it should first go to front-line workers including nurses and doctors, and those with pre-existing conditions.
However, the states don't know yet how many vaccine doses will be available or what the refrigeration storage requirements will be.
At least one vaccine by Pfizer and BioNTech must be stored in freezers with a temperature of -70 C (-94 F). More special freezers will be needed, but the CDC has urged states not to invest in them yet.
"The complexities of this plan for vaccine storage and handling will have major impact in our ability to efficiently deliver the vaccine," Nancy Messonnier, director of the CDC's National Center for Immunization and Respiratory Diseases, told a panel in August.
Another concern is possible theft. Hospitals and pharmaceutical companies will store all COVID-19 vaccines in secure, anonymous locations to prevent theft by professional criminals, The Wall Street Journal reported on Wednesday. They will also use GPS to track distribution, and Corning Inc will use black light on vials to stop counterfeiters, the Journal reported.
Paul Mango, deputy chief of staff for policy at the Health and Human Services Department, confirmed that at least 40 million vaccination kits with needles and bottles have already been put together for the vaccine. "All of those are in warehouses ready to go, so that's a big logistical task or undertaking," he told reporters.
Health officials also have said that the first batch of an approved vaccine or vaccines may have issues.
Dr William Schaffner, professor of preventive medicine and infectious diseases at Vanderbilt University Medical Center in Nashville, Tennessee, told China Daily: "The vaccine might not be perfect. It might take two doses. It may not be perfectly protected. We don't know for how long even a pretty good vaccine will provide protection for how many."