Harsh words in final debate
By ZHAO HUANXIN in Washington and HENG WEILI in New York | China Daily Global | Updated: 2020-10-23 09:14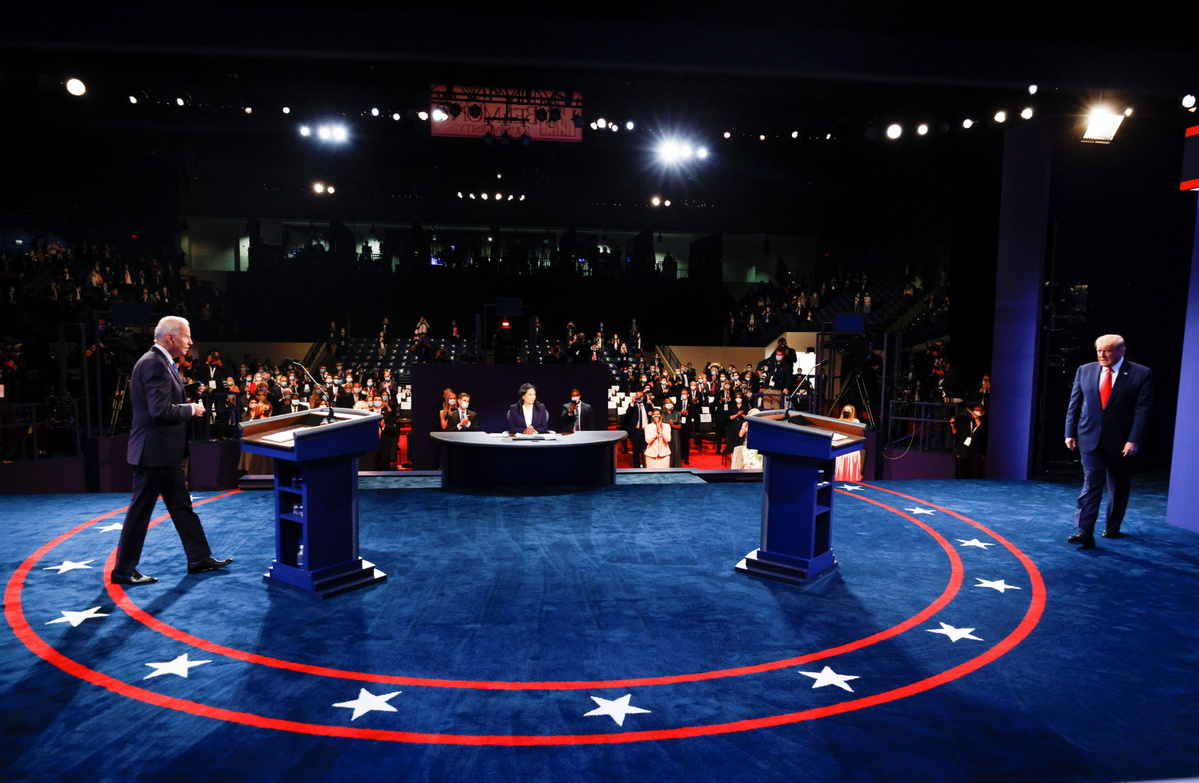 From handling the coronavirus pandemic to delivering leadership, US President Donald Trump and his Democratic challenger Joe Biden exchanged barbs and critiques as they tried to make their cases to voters in the second and final presidential debate Thursday night.
The 90-minute clash in Nashville, Tennessee, impressively moderated by Kristen Welker of NBC News, focused on topics including fighting the coronavirus, American families, race in the United States, climate change, national security and leadership.
Unlike their first face-off on Sept 29 where chaotic interruptions and cross-talk started almost from the start of the debate, the two presidential contenders traded words in a relatively polite and calm way, thanks to the nudging of the moderator and a new rule that muted the microphone for the candidate who was not talking.
Both men managed to get in various attacks on each other, with Trump repeatedly bringing up the foreign business relationships of Biden's son, Hunter.
For a raging pandemic that has claimed at least 220,000 American lives and left the economy in tatters, Trump insisted he had done a good job with it and said the country needs to "learn to live with it", to which Biden responded, "People are learning to die with it."
Asked to outline his plan for the future, Trump said, "We're fighting it and we're fighting it hard. … We're rounding the corner. It's going away."
Biden said, "If you hear nothing else I say tonight hear this ... Anyone who's responsible for that many deaths should not remain as president of United States of America."
"We can't lock ourselves up in a basement like Joe does," Trump said.
Asked about his openness to further lockdowns, Biden said, "I'm going to shut down the virus, not the country."