Support urged for patients with long COVID
By BO LEUNG in London | China Daily Global | Updated: 2020-10-23 09:37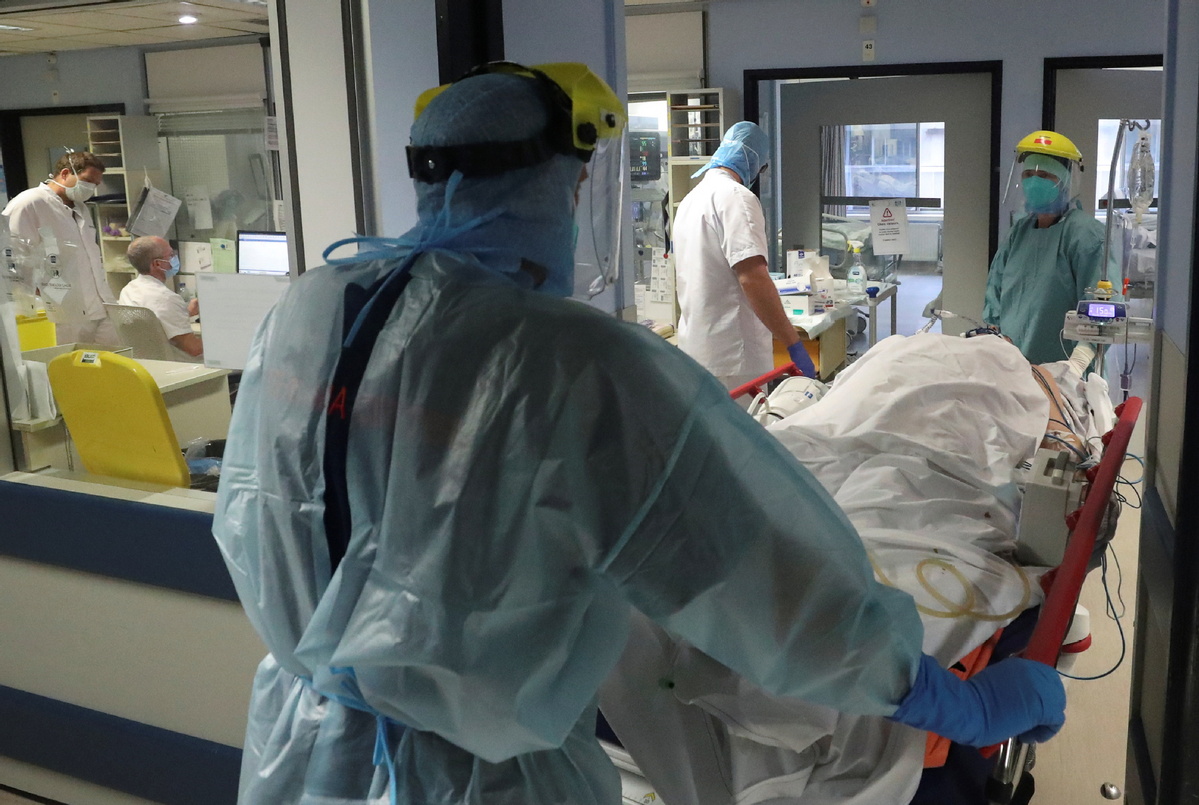 As the world continues to grapple with the novel coronavirus pandemic, some people who have suffered brief, mild symptoms of the COVID-19 disease are now experiencing months of prolonged fatigue after appearing to have fought off the infection.
Known as long COVID, symptoms include chest pain, shortness of breath, muscle and joint pain, headaches, cognitive impairment known as brain fog, and fatigue.
Carolyn Chew-Graham, a general practitioner in Manchester and professor of general practice research at Keele University in Staffordshire, said preliminary evidence suggests up to 10 percent of people who have had an acute COVID-19 infection develop long COVID symptoms.
"These are people who were not admitted to hospital, and did not go into intensive care; they had mild or moderate symptoms in initial illness, and when they contacted NHS 111 or contacted their GP, they were advised they didn't need hospital, they were essentially managed at home," Chew-Graham said.
In a study led by Chew-Graham, researchers looked at the experiences of 24 patients who had long COVID symptoms.
The participants explained how the virus had left them feeling extreme levels of fatigue, with the wife of one 67-year-old man saying: "He was sleeping for about 20 hours a day, 20 hours out of every 24 and he's still sleeping now, five and half months after… he's just totally exhausted."
Not much is known about long COVID and medical professionals are unsure why it affects some people and not others.
It is also unclear whether everyone will fully recover. Chew-Graham said she has seen people with symptoms for as long as seven months, and she believes it is more than simply post-viral fatigue.
"People are describing how their heart rate goes up to maybe 180 with some minimal activity and how their blood oxygen saturation drops with minor activity and therefore this is not post-viral fatigue or chronic fatigue syndrome," she said.
She said some people are being incorrectly diagnosed as suffering from anxiety.
Chew-Graham hopes her study will help raise awareness among primary care professionals of long COVID and the range of symptoms experienced.
Meanwhile, new research from King's College London found that one person in 20 people who has COVID-19 is likely to develop long COVID symptoms that last eight weeks or more.
Using data from the COVID-19 symptom app that allows people to input their symptoms and test results, the researchers suggested long COVID could affect around 10 percent of 18 to 49-year-olds who had COVID-19, and around 22 percent of people older than 70 who had the disease.
Women were 50 percent more likely to develop long COVID, but only in younger age groups. People with excess weight and asthma also appear to be at an elevated risk level.
King's College London said the research could help target early interventions, and research aimed at preventing and treating the condition.
Tim Spector, COVID Symptom Study lead and a professor of genetic epidemiology at King's, said: "COVID-19 is a mild illness for many, but for one in 50, symptoms can persist for longer than 12 weeks. So, it's important that, as well as worrying about excess deaths, we also need to consider those who will be affected by long COVID if we don't get the pandemic under control soon.
"As we wait for a vaccine, it is vital that we all work together to stem the spread of coronavirus."