Vandals hunted after ancient artifacts hit in Berlin
By JULIAN SHEA in London | China Daily | Updated: 2020-10-23 09:47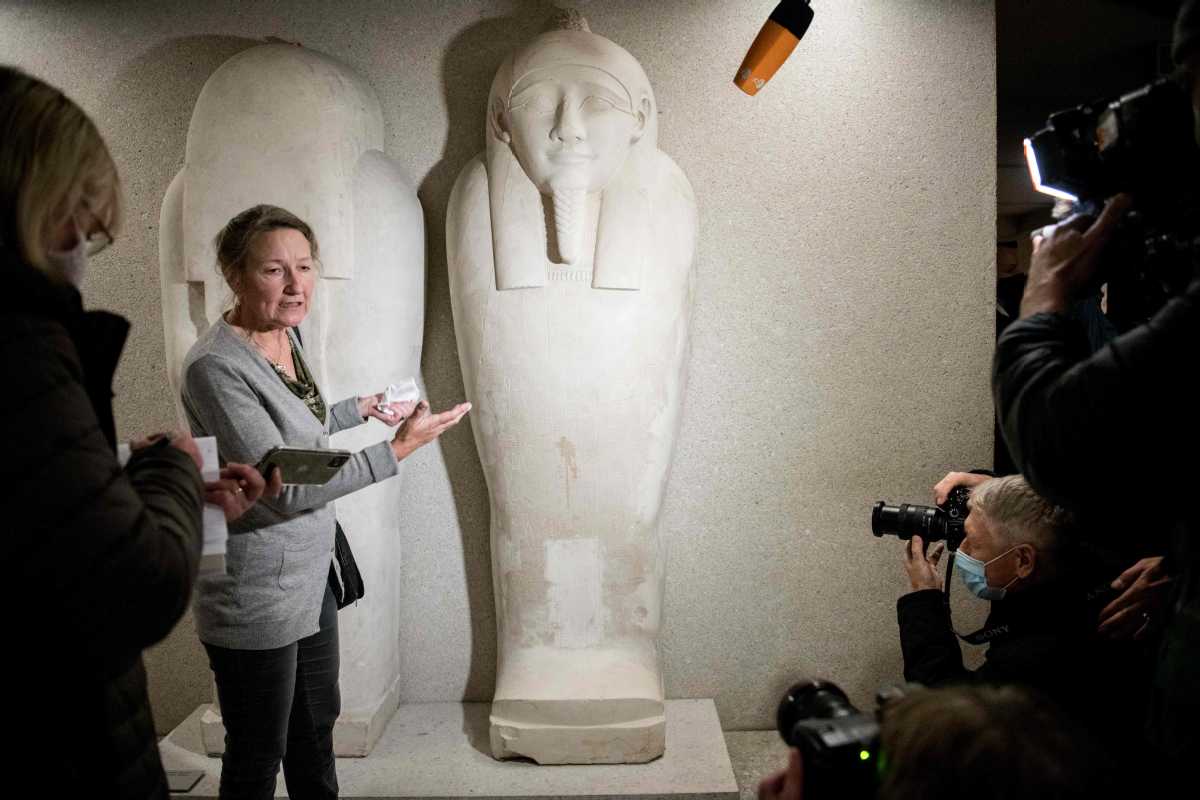 German police are investigating after dozens of priceless artifacts in some of Berlin's most famous museums were daubed with an oily liquid by unknown vandals, causing possibly irreparable damage.
A total of 63 objects were damaged, including Egyptian sarcophagi, stone sculptures, and 19th century paintings held at the Pergamon Museum, the Neues Museum and the Alte Nationalgalerie on Berlin's Museum Island, a UNESCO heritage site.
The attacks took place during opening hours on Oct 3 but were only made public on Tuesday by newspaper Der Tagespiegel and broadcaster Deutschlandfunk, which said they were among the most serious attacks on artworks in Germany in decades.
Museum officials said "first aid" attempts to remove the spots left behind had been successful, though visible traces remained.
"Given our impression so far that the objects were chosen at random and that there is no obvious connection between them or a certain motivation, we believe the person acted alone," said Carsten Pfohl, a Berlin police investigator.
The Prussian Cultural Heritage foundation, which is responsible for overseeing the museums, said the attacks were carried out by someone who "acted very covertly".
Several of the items are already back on view, but stone and wooden items may take longer to restore.
The museums, barely a stone's throw across the river from Chancellor Angela Merkel's own city center flat, have been at the center of lurid conspiracy theories in recent months in online communities of anti-mask and anti-social distancing "truthers" that have thrived during the coronavirus pandemic.
Earlier in the summer, there was a conspiracy theorist rally on the steps of Berlin's Altes Museum, and one of the theories proving popular in Germany is that the attacks are linked to supporters of Attila Hildmann.
He is a nationally-known chef of Turkish ancestry who has played a prominent role in the movement against novel coronavirus containment measures, and who has previously called the Pergamon Museum, one of the venues attacked, the "throne of Satan".
It was built to house the famous Pergamon Altar, an item that dates back to the second century, from a region that is now part of modern-day Turkey. The altar itself is currently under renovation, but a 3D exhibit depicting it was one of the items in the museum that was attacked, along with older artifacts.
Hildmann has made outlandish claims about actions supposed to take place around the altar, and he recently described it as being "the center of global Satanists and Corona criminals.".
He has also said genocide is being planned under the guise of vaccination, made anti-Semitic comments on social media and praised Nazi leader Adolf Hitler, calling him "a blessing", as well as calling face masks worn for COVID-19 prevention and protection "slave masks".
Agencies via Xinhua contributed to this story.