Europe chews over non-meat labeling
By ANGUS MCNEICE | China Daily | Updated: 2020-10-24 07:51
The European Union is to decide whether certain vegan and vegetarian products can be labeled as sausages, burgers or bacon.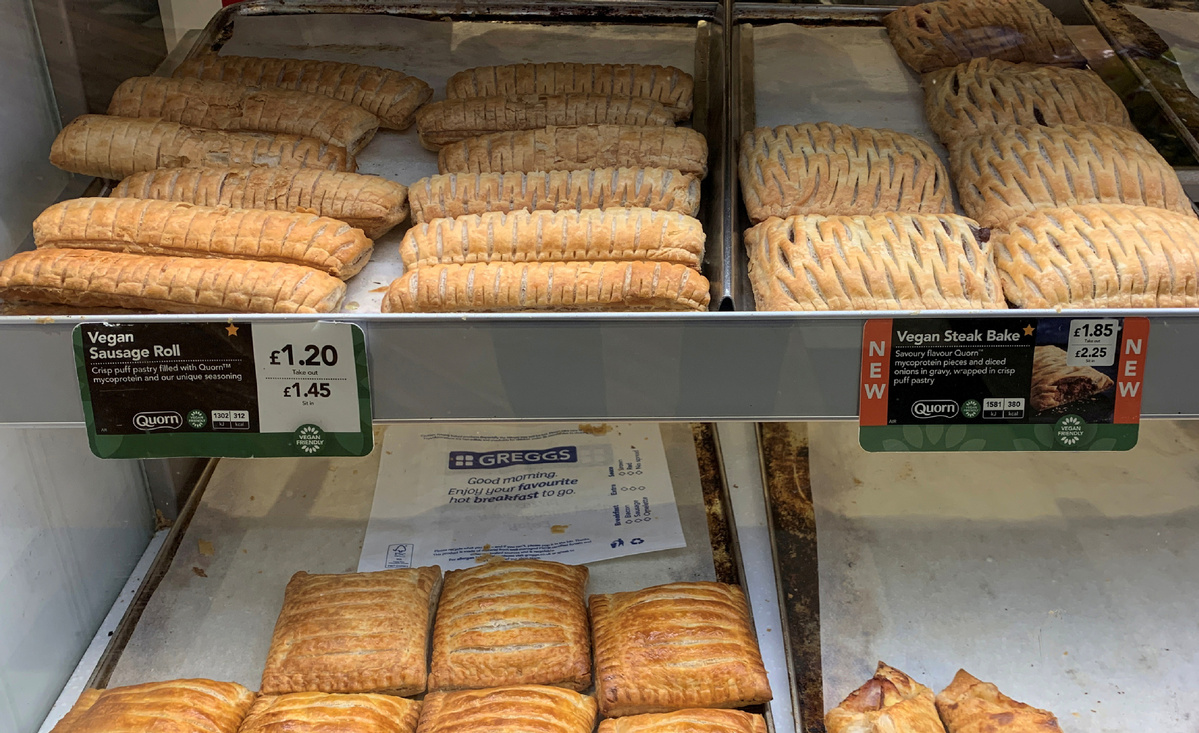 During this past week's plenary session, members of the European Parliament debated on a number of agricultural and consumer policies, including whether denominations originating with meat goods can be shared with plant-based foods.
Various farming groups, including the European agriculturalists association COPA-COGECA, argue that terms like vegetarian sausage and vegan burger amount to unfair and misleading marketing.
Climate and animal welfare organizations have argued that labeling meat-free foods should not be made more complicated, given the supposed environmental benefits of alternatives to animal products.
Jean-Pierre Fleury, the chairman of COPA-COGECA, said the continued use of names like tofu bacon and soy escalope amounts to "cultural hijacking" and will "open the door for other confusing denominations to emerge in the long term".
"Certain marketing agencies are using this to deliberately confuse consumers by promoting the view that substituting one product for another has no impact on the nutritional intake," he said.
"We are about to create a brave new world where marketing is disconnected from the real nature of products, which is just asking for things to spin out of control."
While terms such as veggie burger have been in use for decades, the current standoff between meat industry players and environmentalists has been brought on by a notable increase in veganism and vegetarianism in many European nations.
Last year, there were 8 million people who identified as vegetarian in Germany, up from 700,000 in 2014, according to the Global Agricultural Information Network.
The number of vegans in the United Kingdom rose from 150,000 to 600,000 in the five years up to 2019, a survey commissioned by the Vegan Society said.
Camille Perrin, who is senior food policy officer at the European Consumer Organization, said that the EU would "look ridiculous" if it passed the "veggie burger ban".
ANGUS MCNEICE in London