Platform to ensure frozen food sold in Beijing is virus-free
By Wang Yiqing | China Daily | Updated: 2020-11-03 07:24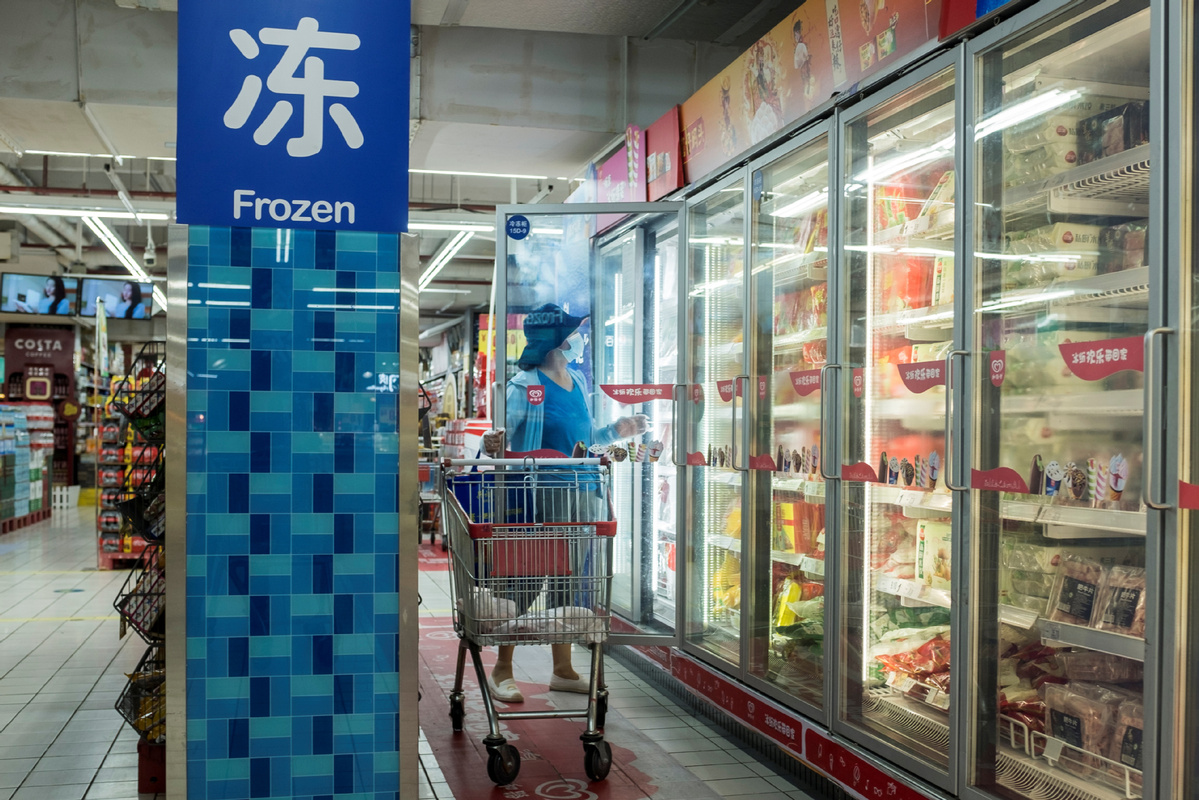 Beijing authorities on Sunday launched Beijing Cold Chain, a platform to track the movement of imported frozen food to prevent and control the spread of the novel coronavirus.
With this system in place, frozen meat and aquatic products being sold in Beijing can now be tracked online. To enable that, cold chain food enterprises in Beijing are required to register on the platform and upload detailed information, such as the frozen food's place of origin and inspection information. Other frozen food-related businesses such as supermarkets, e-commerce platforms and restaurants are also required to register on the platform to make all the frozen food sold in Beijing traceable. According to the Beijing municipal administration for market regulation, beginning on Sunday there is a ban on frozen food that is not registered on the platform from being sold or purchased or served in restaurants.
The outbreak of the novel coronavirus in Beijing's Xinfadi wholesale market in June was most likely triggered by imported frozen food. In recent days, imported frozen food has tested positive for the novel coronavirus in various parts of China. Just last month, during a novel coronavirus outbreak in Qingdao, Shandong province, virus samples on the outer packing of imported frozen fish tested positive.
All these instances show that frozen food transport chains could be a channel for the virus' spread. As a result, customers are afraid of purchasing imported frozen foods even when they are safe.
The new tracking platform is expected to play a key role in arresting the spread of the novel coronavirus through the frozen food chains. It will ensure that all frozen food packs in Beijing's markets are tested for the virus. And customers can scan the QR code on the frozen food package to know the place of origin and be assured they have been tested for the virus. The move is conducive to not only preventing and controlling the spread of the coronavirus, but also reassuring customers.